Review of "30-Minute One-Pot Meals You'll Love"
Does back-to-school throw your family into a scheduling tailspin every fall? It sure does for us. Even though our summers are plenty busy, they're nothing compared to the school year. If you or your spouse teaches for a living, you understand what I'm talking about. Quick, easy meals for school nights seems like an elusive goal, when both the kids AND Mama or Dad is back-to-school.
My dear husband loves to cook, but the start of fall semester always means the bulk of the cooking shifts back to me. Between lesson prep, grading, and committee meetings, we're lucky if he makes it home in time to EAT dinner, let alone cook it.
And I love cooking, but don't have the time to invest in elaborate meal prep.
That's why I am thrilled to share with you a new shortcut I've tested for the past few months. Just in time for those hectic school nights, here's a new hack to help you prep healthy, tasty meals for your family, with minimal fuss, minimal cleanup, and in 30 minutes or less.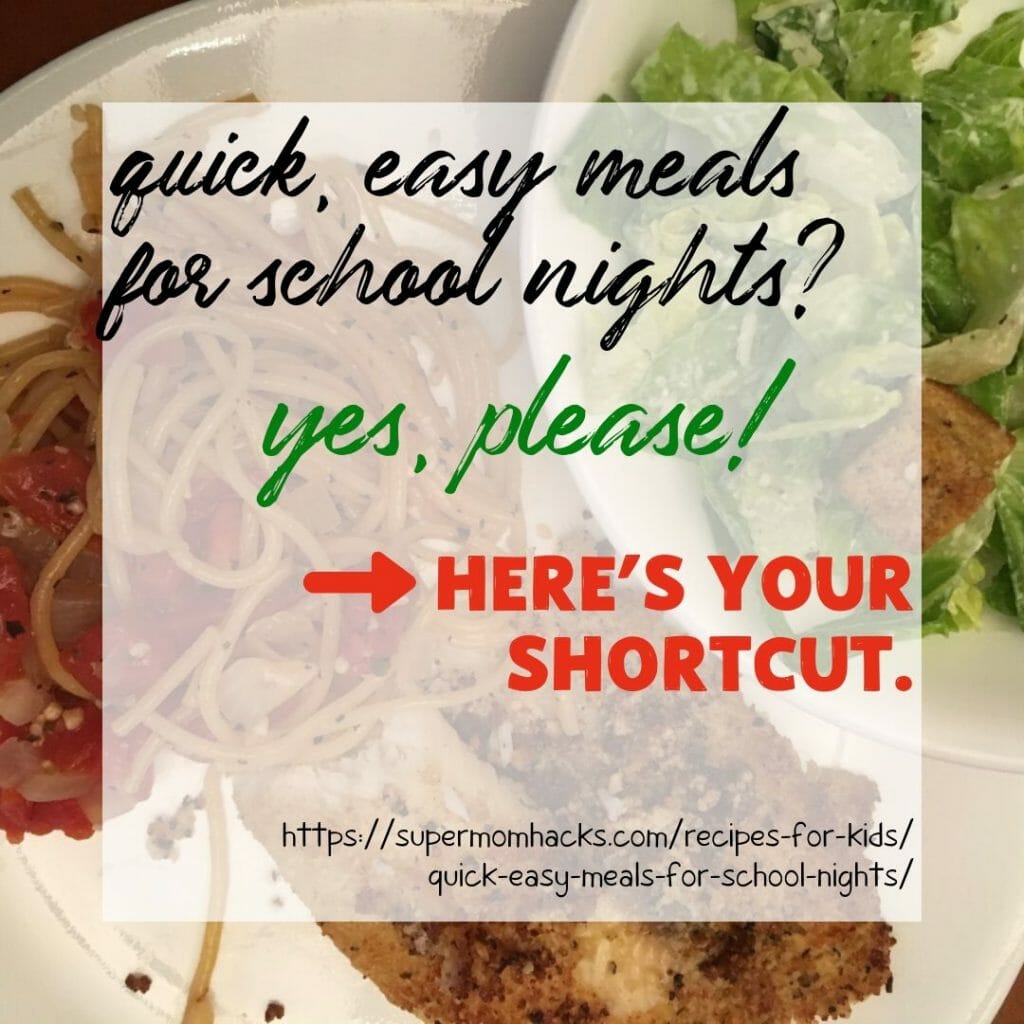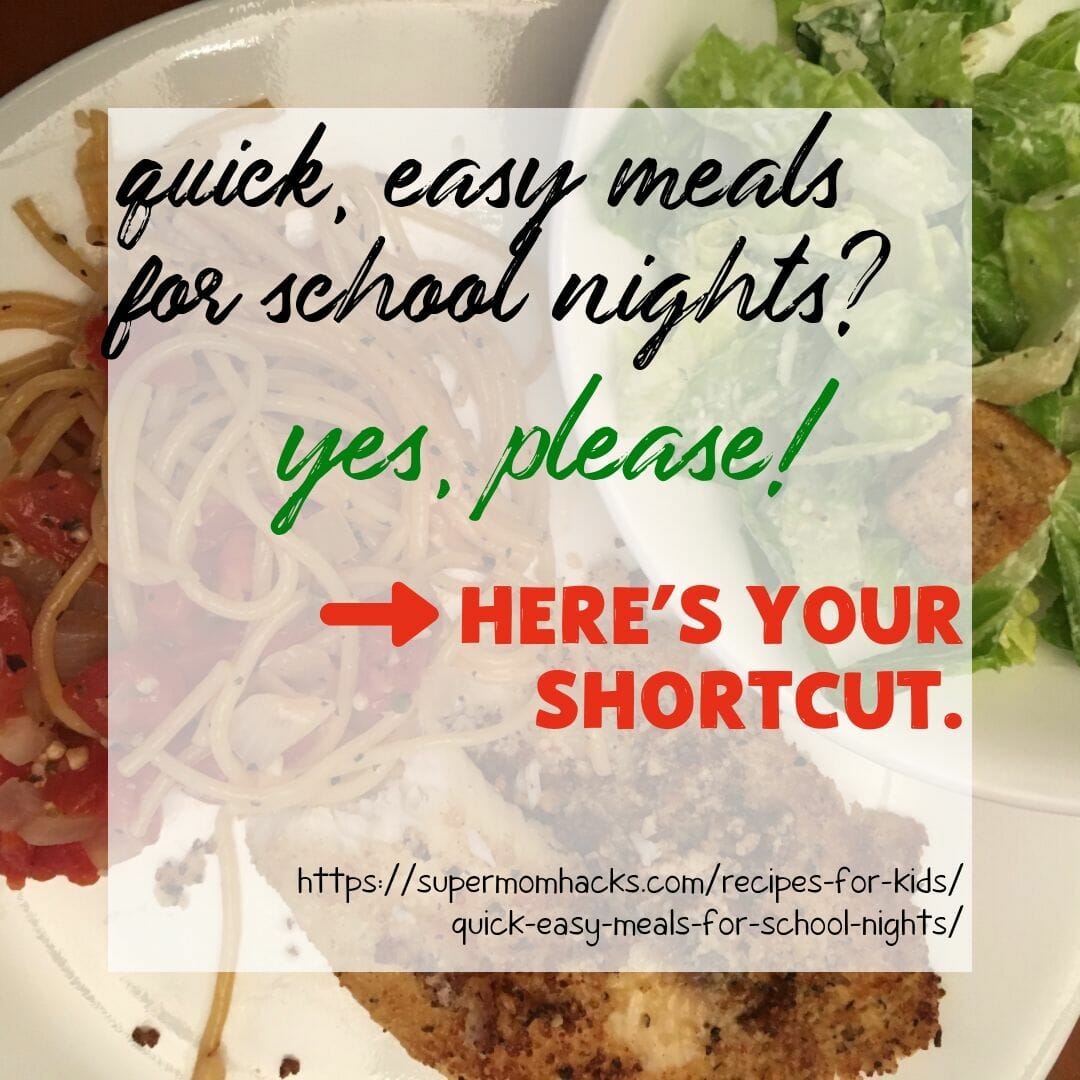 In exchange for my honest review, I received a free copy of "30-Minute One-Pot Meals You'll Love" from the author. This post also contains affiliate links.
Your New Shortcut to Quick, Easy Meals for School Nights:
About "30-Minute One-Pot Meals You'll Love":
"30-Minute One-Pot Meals You'll Love" is the first cookbook published by Stephanie Lynch, the blogger behind Sonshine Kitchen. As a busy mama to two young boys, Stephanie is no stranger to the pressures many parents face in trying to feed our families. Lucky for her family and her readers, she is the queen of getting tasty, healthy, home-cooked meals on the table in a hurry.
I've followed her blog – and tested many of her recipes on my own family – for several years now. Thus I was super-happy when I first learned she planned to publish her first cookbook, which is loaded with new-to-me recipes.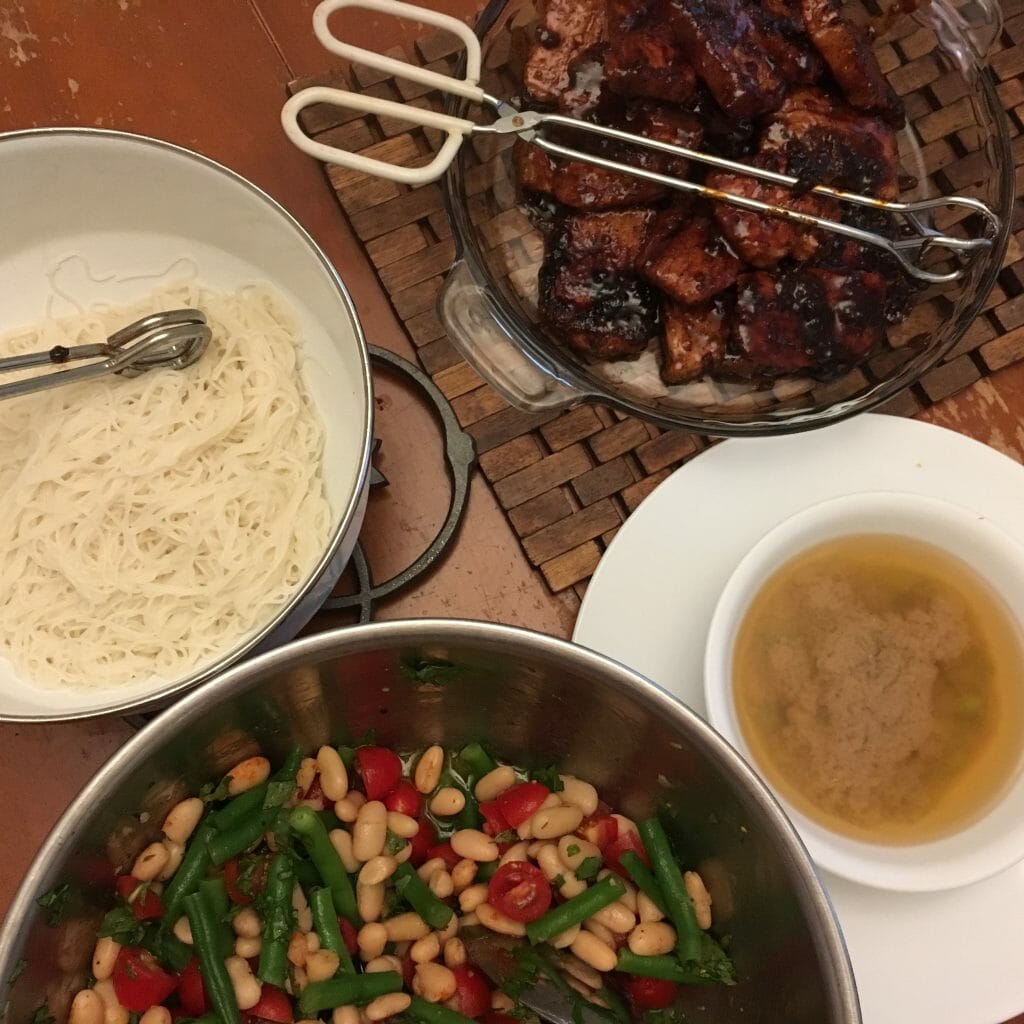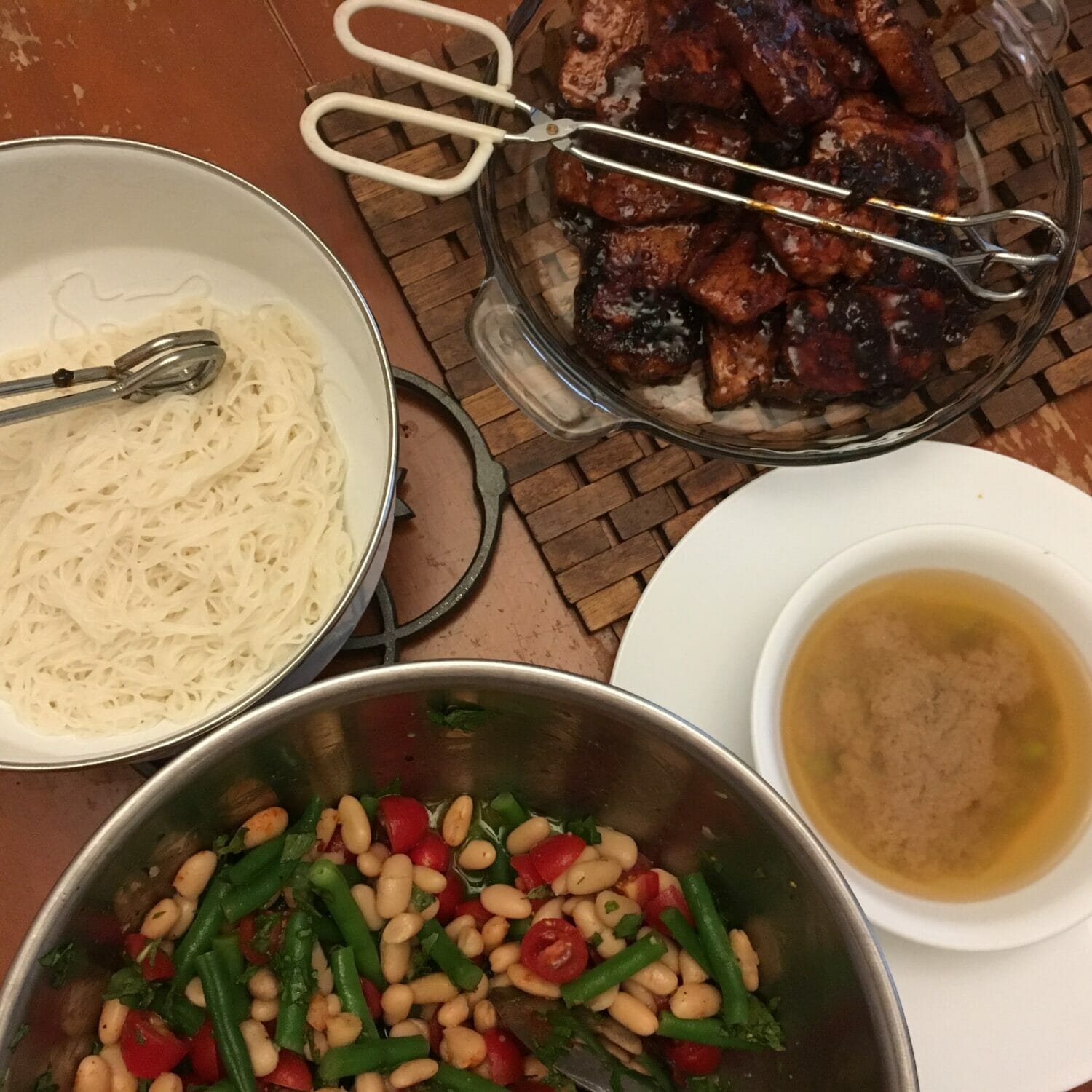 Stephanie describes her cookbook this way:
"Get dinner to the table quicker and with less mess!
"As a mom of two young boys, I know how hectic weeknights can be between school, homework, activities, and everything else going on. I'm sure you've also had similar experiences and know how difficult it can be to get dinner on the table quickly while still providing a home-cooked meal.
"Having a list of delicious recipes that can be made in under 30 minutes and with minimal dishes to clean later will help you have a more enjoyable evening. Efficient cooking will leave you less stressed, give your family a smoother mealtime, and allow you to spend more time together.
"The One Pan 30 Minute Meals cookbook is your companion to surviving hectic nights while still providing great tasting meals for your family."
The only problem I have, whenever I scroll through the pages of Stephanie's cookbook on my laptop, is I can't do so around the girls. As I've learned the hard way, every single thing they see looks so tasty, they start clamoring for it. At least until they see the next image.
So, does this book deliver on quick, easy meals for school nights?
Given that Stephanie is a fellow blogger-mama who's as crazy-busy as every other parent I know, I expected this book to be full of quick and easy menus that would be perfect for busy school nights.
But I have to say, that's not quite what I got. Because the e-book I downloaded is WAY more than quick, easy meals for school nights. It's far more versatile than that!
Given Stephanie's own background, I figured this would be a perfect family-dinner cookbook. These are just a few of the ways it goes above and beyond what I expected:
She includes many recipes for dishes that could be breakfast OR breakfast-for-dinner, such as Easy French Toast and Greek Omelets.
She also includes a number of basic recipes for solid classics and tried-and-true kid-pleasers, like BLT and Grilled Cheese Sandwiches. These are just a few of her quick-and-easy ideas that could work for either simple suppers or school lunches.
And she even includes recipes for some of her most popular appetizers, snacks, and desserts, such as her signature Cheesy Ranch Chicken Dip.
Were the recipes indeed 30-minute and one-pot?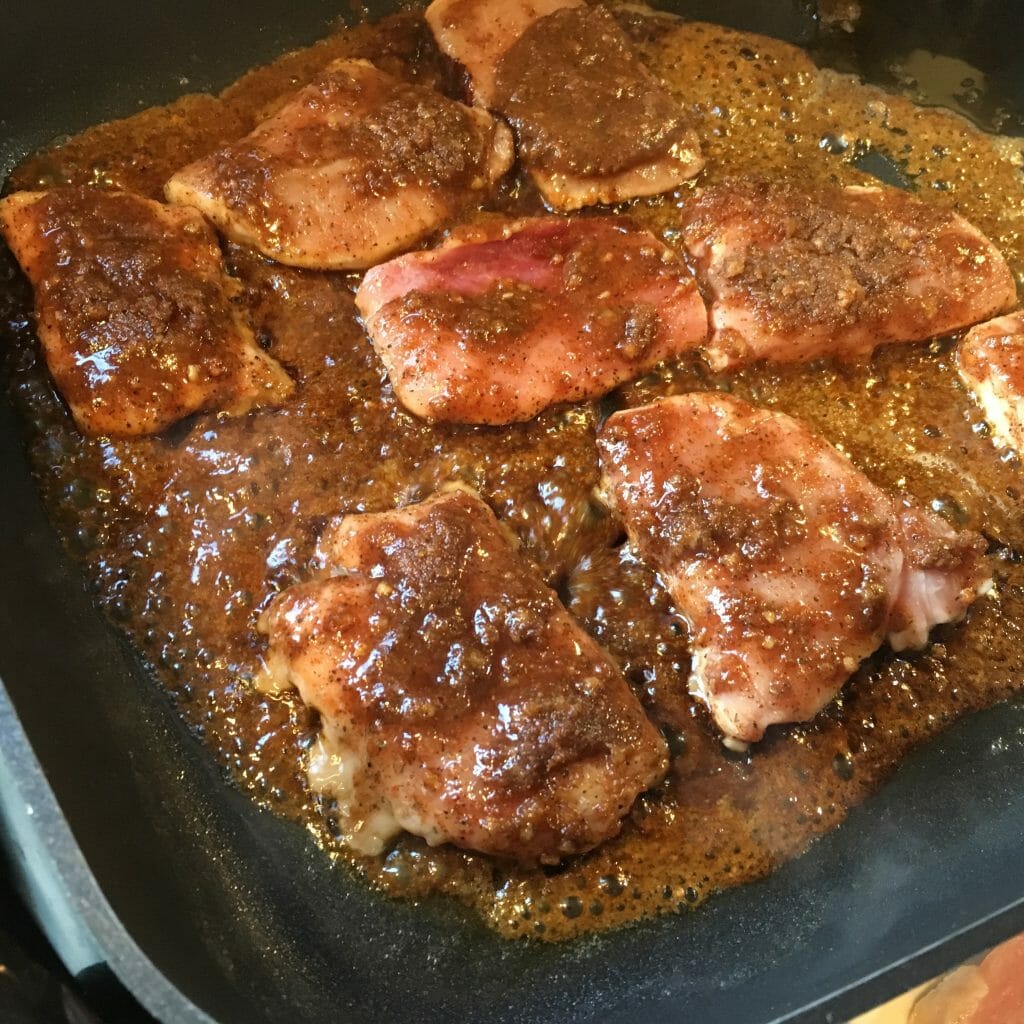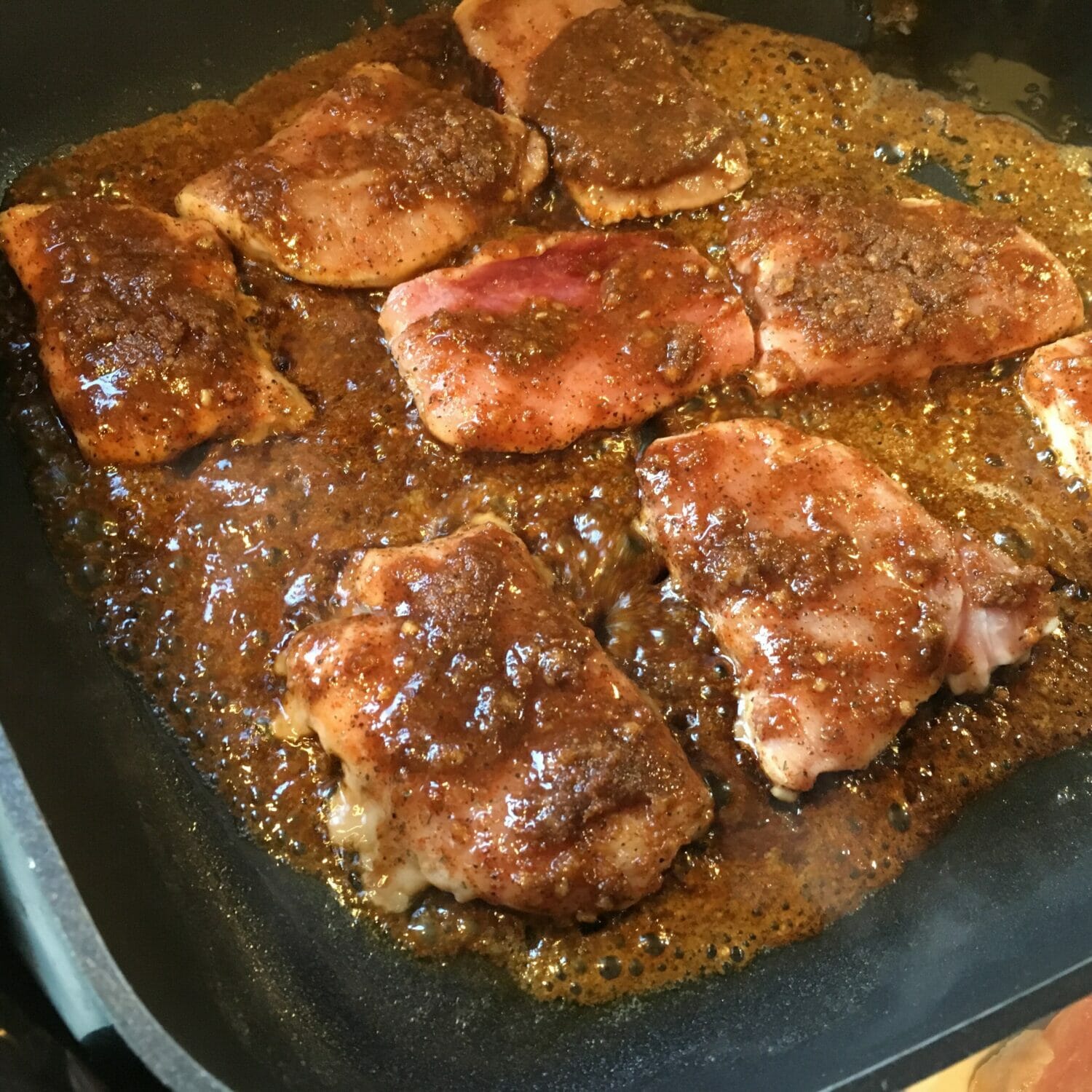 In a word, YES.
To be fair, we often made one or two of her recipes with another side, or a salad. (We tend to eat 3-4 dishes for dinner on most nights – a salad, another veggie, a grain, and a protein.)
But the recipes in this cookbook (like those on her website) were so simple and easy, I was able to cook more than one at the same time. Or cook one while making a salad, steaming some frozen veggies in the microwave, and cooking some pasta or quinoa. In other words, these recipes (or the ones I tested, at least) are quick and easy enough that you actually CAN pull together a side salad or veggie, even while cooking the main dish.
And not only were the recipes easy to follow, but they worked:
I have tried several one-pot pasta recipes over the years, each time hoping that it will come out the way it's supposed to.
Mostly, I've gotten these from professionally-published hardcover cookbooks for which I have been a recipe tester.
NONE of them has worked the way it's supposed to – until I tried Stephanie's "Pasta All-In," which worked perfectly (and, moreover, was absolutely delish!).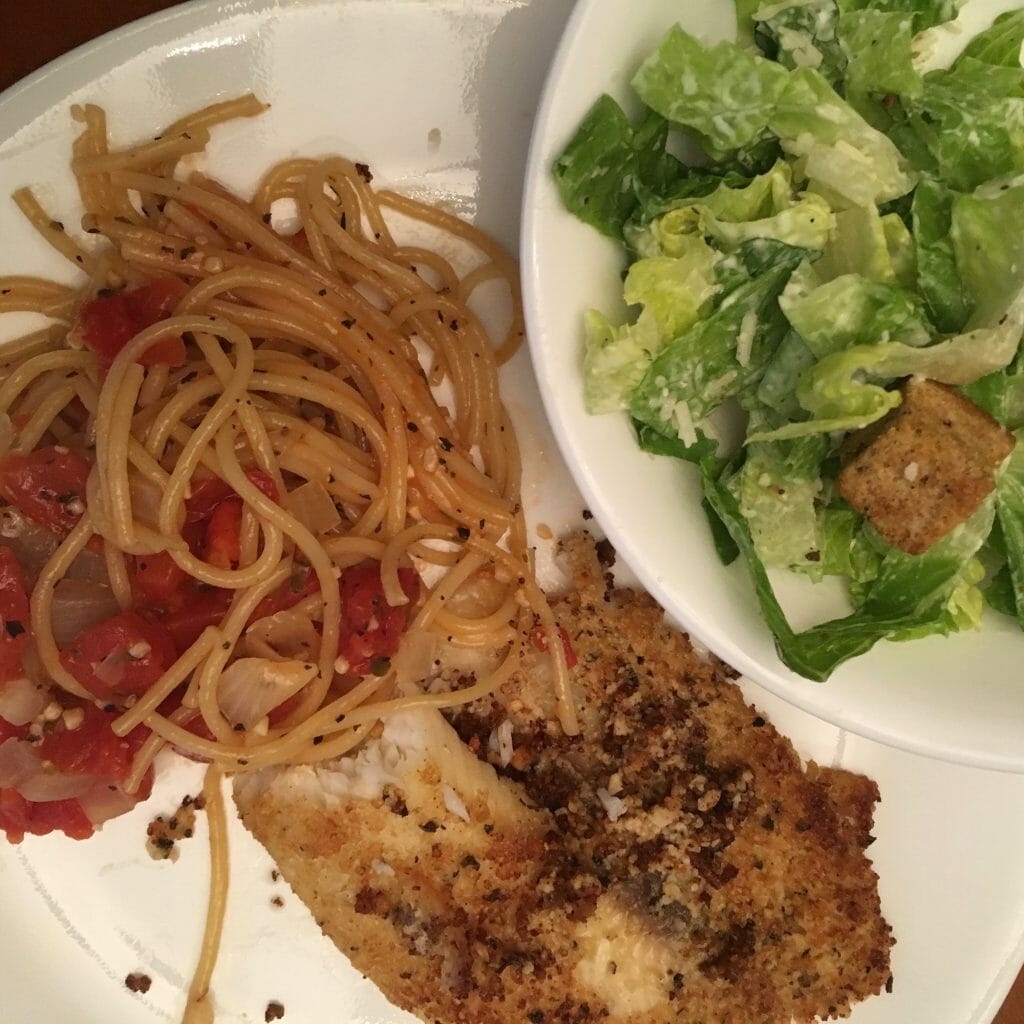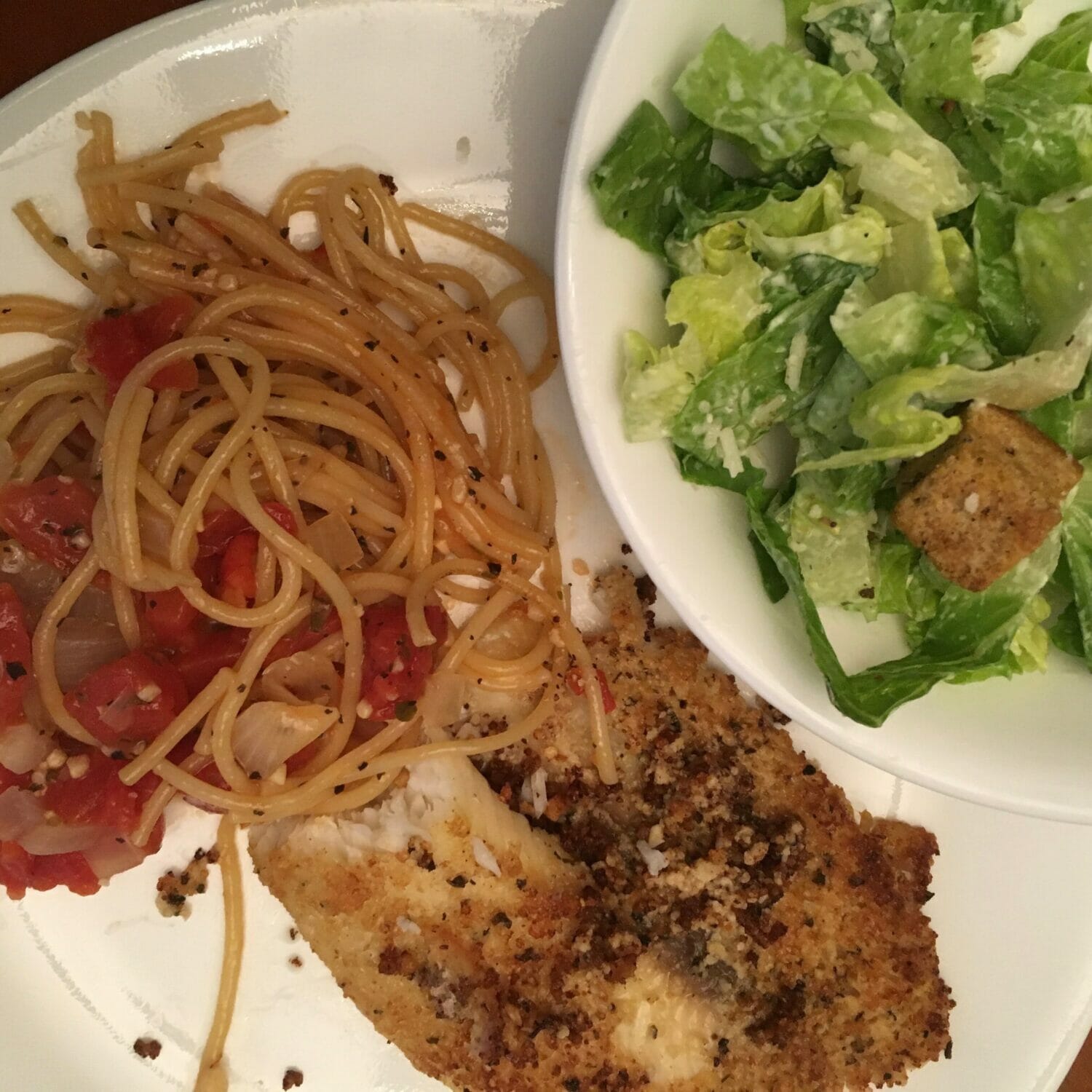 What did my taste-testers think?
One of the reasons that mama food bloggers are so relatable, in my opinion, is because we all use our kids as guinea pigs. All, The.Time. If a recipe makes it through taste-testing on the blogger's own kiddos, you know it's gotta be tasty.
Stephanie's two boys are no exception. (I also love that her older son is regularly her sous-chef now, too.)
But still, in order to give a fair review, I of course subjected my own family to the rigors of taste-testing these dishes over supper: my foodie husband, my 9- and 7-year-old critics, and on one occasion my own mama.
Without fail, every single dish I tried on them was a hit.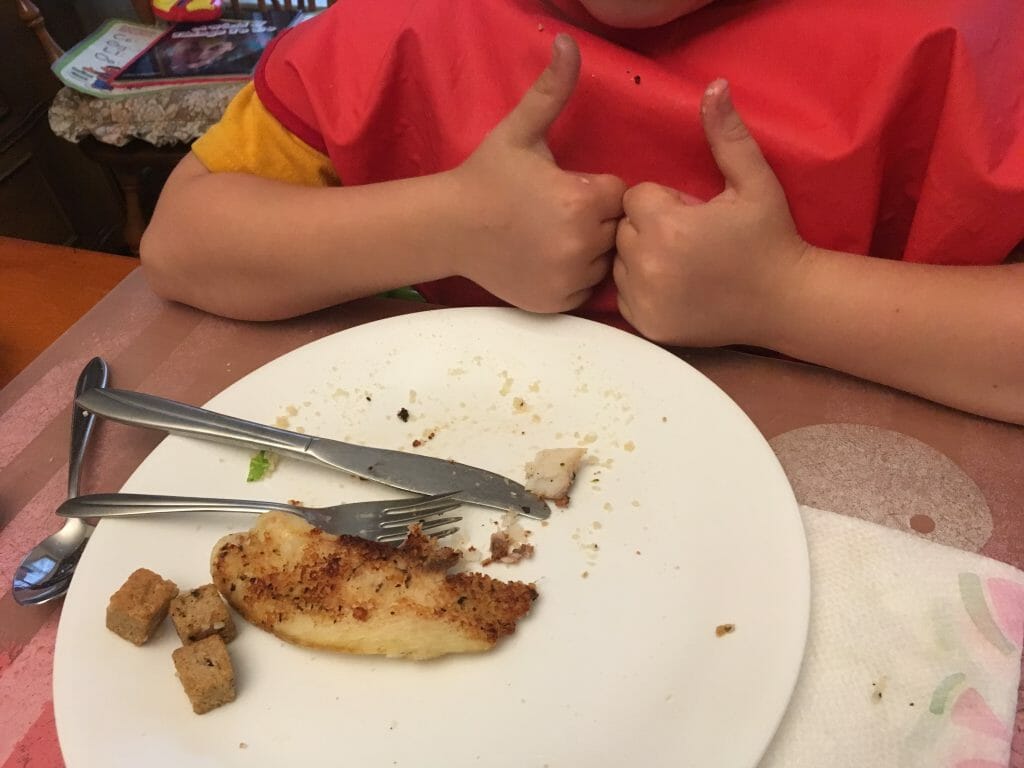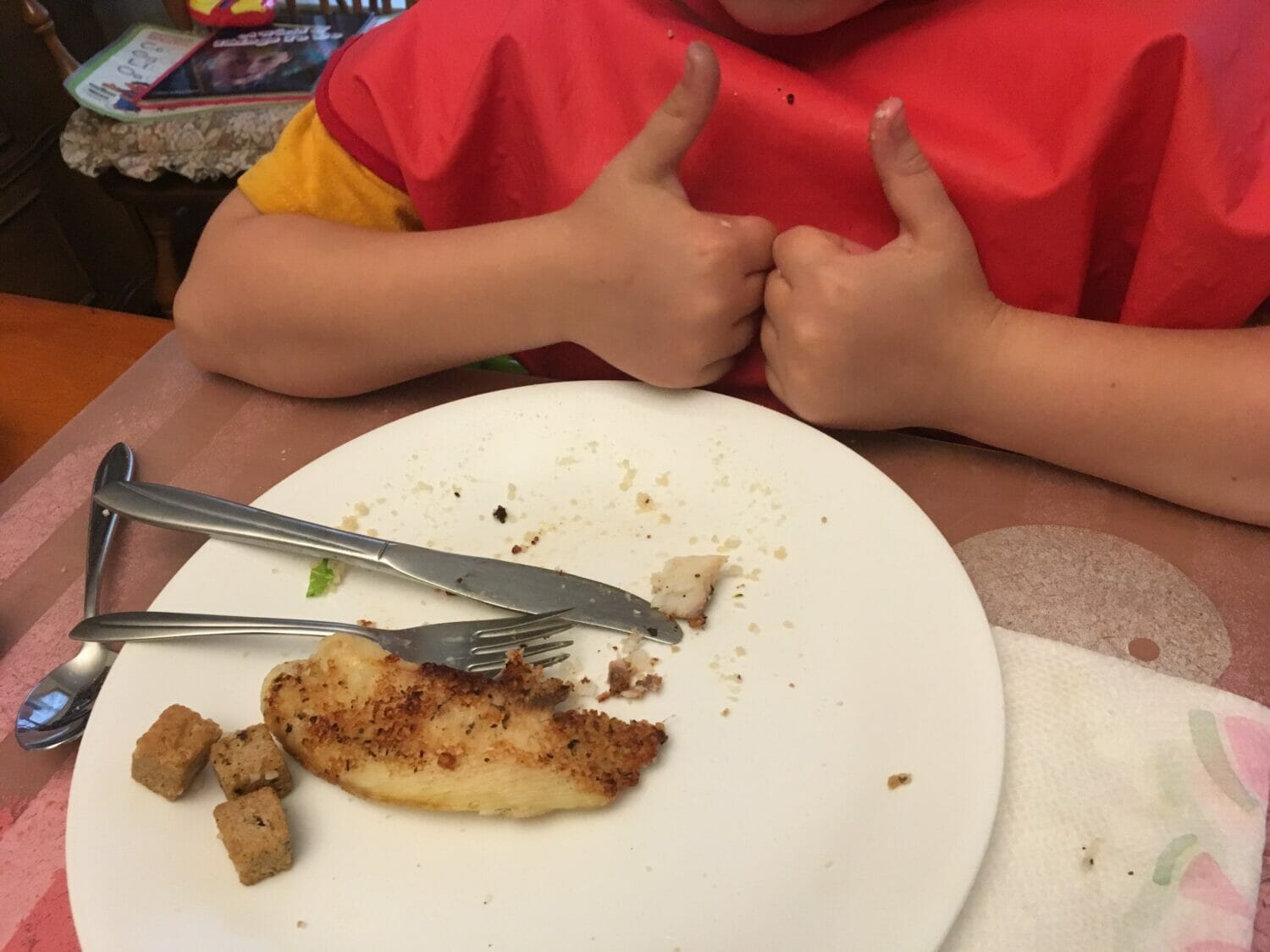 So much so, that we all fought over the leftovers for our lunches. If that's not a sign of a successful school-night recipe, then I don't know what is.
Who needs this book?
The only way in which this book failed to meet expectations was, again, its versatility. In that respect, it went way above and beyond what I expected:
I expected a book full of quick, easy meals for school nights for busy parents. Yes, it's that.
But it's also a great book for couples/working professionals who are short on time, but crave healthy home-cooked meals. A number of the recipes are written for two servings, but are easy to scale up to serve a family. No family? Then this is already portioned for you!
Moreover, the book's no-fuss simplicity, range of recipes, and clear, step-by-step directions makes it a perfect first cookbook for college students or recent college grads, just venturing out on their own for the first time. (This is where such classics as grilled cheese come in. My girls have already learned several ways to make grilled cheese, but those who grow up without two foodie-cook parents aren't so lucky.)
In short, these are real recipes for real families. Or real just-launched adults who want to learn to cook for themselves more. Or everyone with crazy schedules who craves home cooking, but thinks they just don't have the time.
Click To Tweet
"Great – how can I get my own copy?"
To order your own copy of "30-Minute One-Pot Meals You'll Love," ✅ go to this link. And if you enter the coupon code supermom30 at checkout, you'll save 30%!
Once you've completed the checkout process, you'll get
Full color, high resolution PDF cookbook (perfect to view on your phone or tablet)
20 Print-friendly recipe pages (so you can print them out if you prefer to cook old-school style)
Free updates! (new recipes and meal plans will be added over time) – all for your original purchase price.
As new recipes and meal plans are added, the price of the cookbook will increase to reflect the amount of content.
But by
✅
purchasing your copy today

, you'll receive all future updates for free.
Have you tried "30-Minute One-Pot Meals You'll Love?" yet? Or have you tried other recipes by Stephanie at
Sonshine Kitchen
? Does your family love them as much as I do? Let us know in the comments!
If you enjoyed learning about my new secret weapon for quick, easy meals for school nights, please share with others by pinning this image!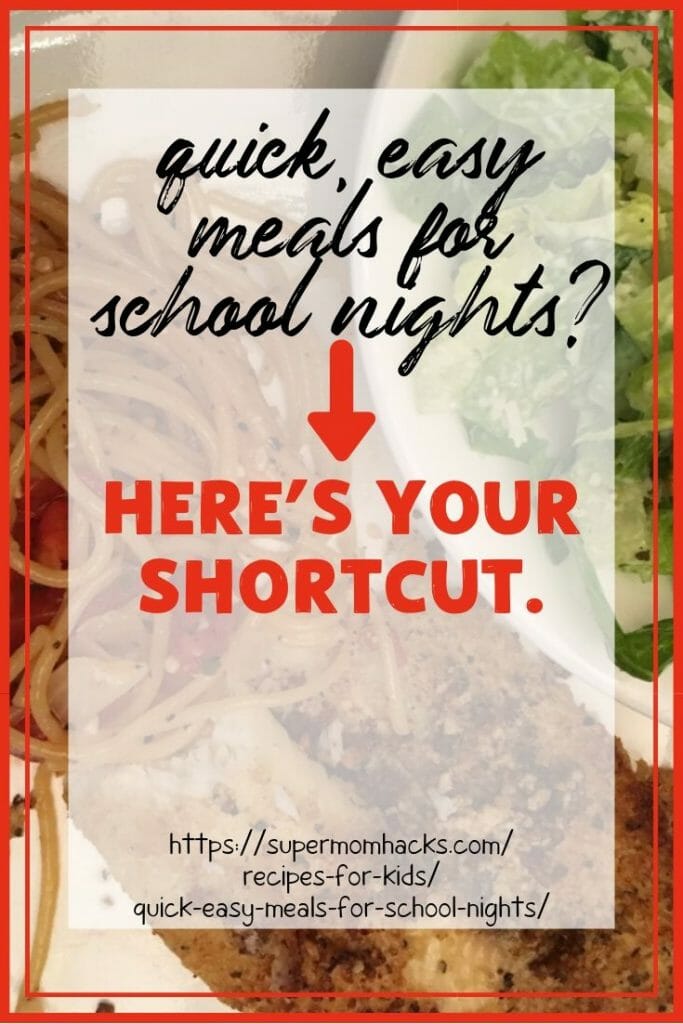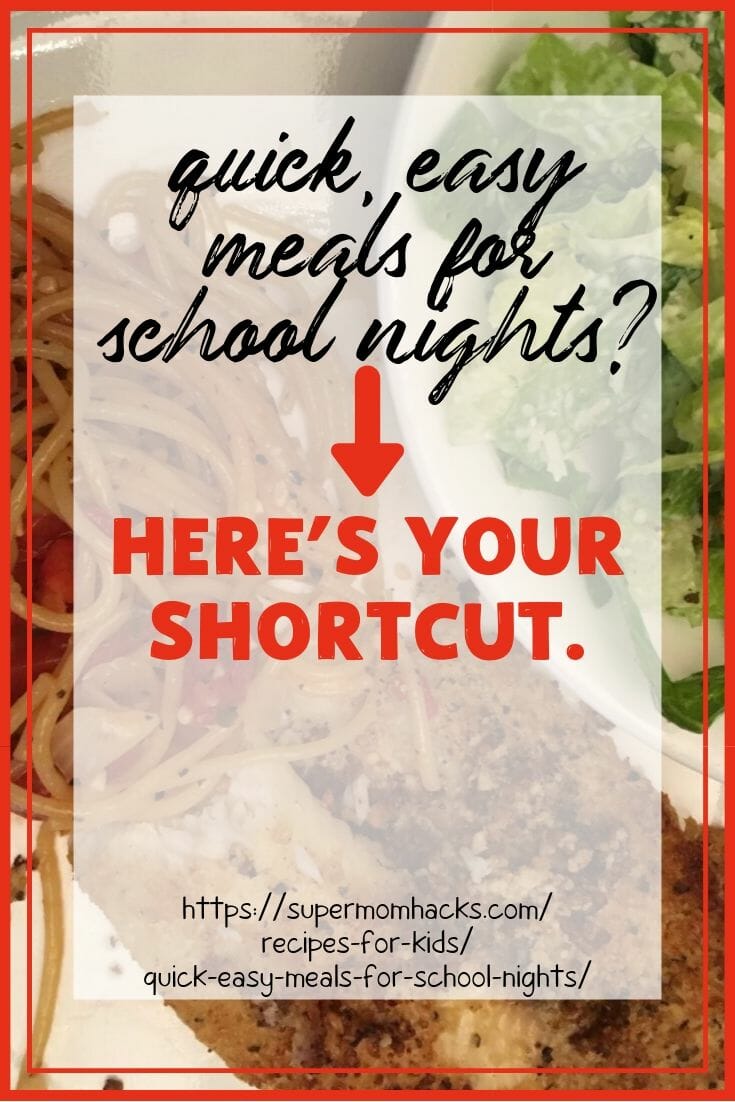 NOTE: This site contains affiliate links. I may earn a small commission from any purchases made through affiliate links, at no additional cost to you. For more information, please read the full disclosure/privacy policy.