Steaming vegetables in the microwave is about as easy as cooking gets. If you haven't done this before – or if you wish your kids would eat more veggies – then microwave-steamed vegetables is a technique worth trying.
What you need
All you need is a microwave-safe bowl, a tablespoon or two of water, and a cover. If your bowl doesn't have a cover, you can use a plate or some microwave-safe wrap. My preferred cover is a silicone shield. It's reusable, and it seals to the top of the bowl in the microwave – maximizing the steaming effect in minimal time.
Microwave-Steamed Vegetables: The Basic Technique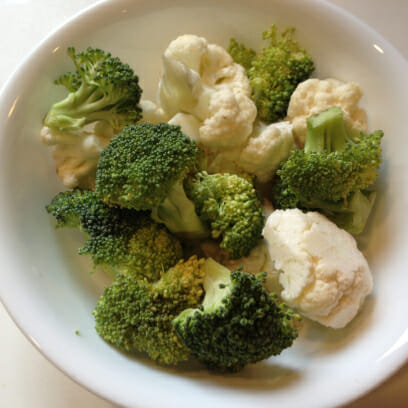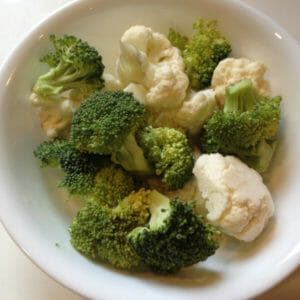 Family-favorite ideas to try:
Super-easy mashed potatoes
Are microwave-steamed vegetables a staple in your family meal prep? Let us know your tips in the comments!

NOTE: This site contains affiliate links. I may earn a small commission from any purchases made through affiliate links, at no additional cost to you. For more information, please read the full disclosure/privacy policy.