There's something special about mother-daughter bonding days. Taking some time to do something special with your favorite girl (or girls) is a great way to strengthen your relationship while having fun. And what could be better than a spa day? One with homemade spa products that you created yourselves!
With winter winding down and spring arriving in the northern hemisphere, everyone's skin could use a little pampering. Chances are, you already have most or all of the supplies you'll need for these homemade spa products on hand in your house. Making these spa products is also a fun starting point for a girls' birthday party or sleepover.
And BONUS! Now you can download FREE printable labels for your spa product creations – perfect to attach to those party favors! Just ✅
click here
for instructions on how to access your free printable + directions for printing!
Not only is this a fun way to spend some time with your kiddos, but you'll also get to learn together. Making your own DIY spa products is a great way to do some hands-on science at home, and help inspire a new generation of women interested in science. And who knows, you could inspire the next Annie Malone, Madame C.J. Walker, or Estée Lauder!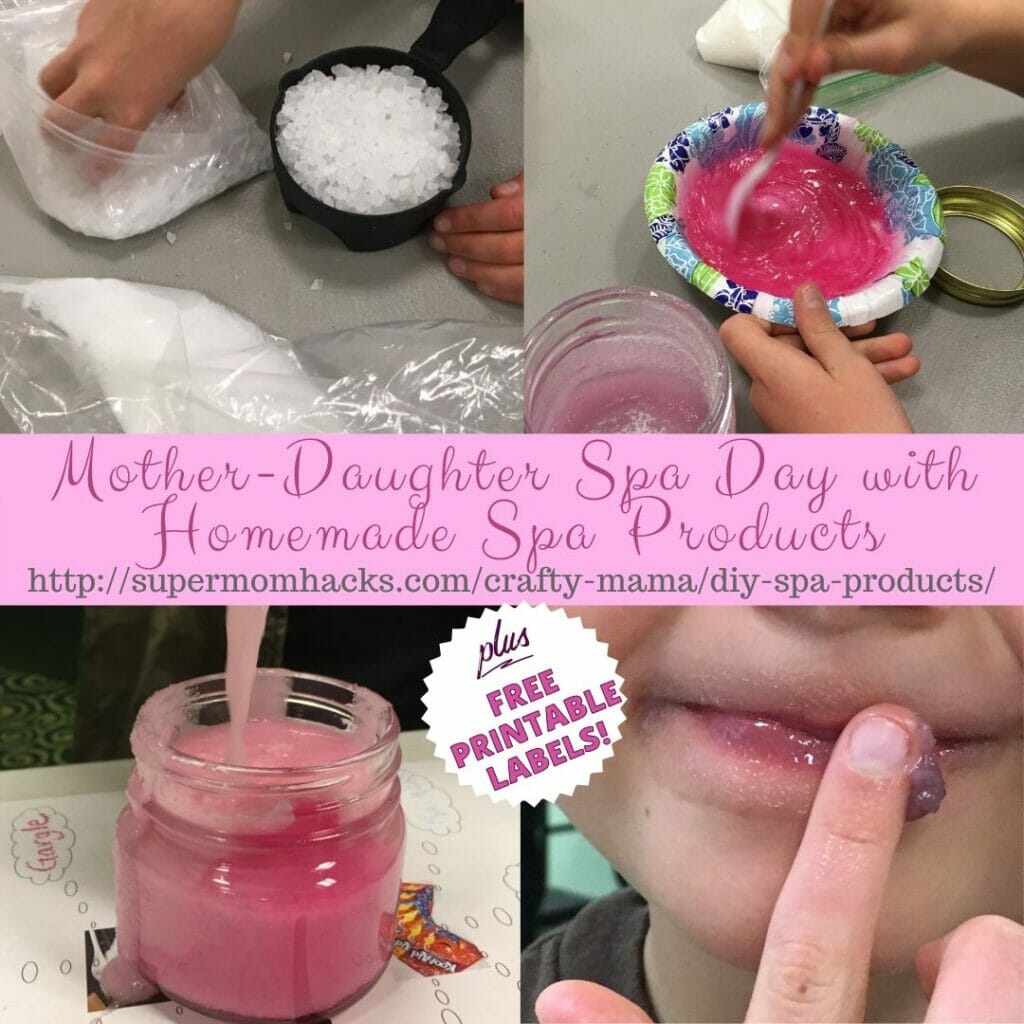 So if you're ready for a day of fun learning, bonding, and relaxing, here are some ideas for
Mother-Daughter Spa Day with Homemade DIY Spa Products
1. Dry winter hands? Try a DIY Sugar Scrub
One fun activity to help slough off that winter-dry skin from your hands is making your own sugar-scrub hand soap. All you need is
white granulated sugar
your favorite liquid dish soap (preferably a moisturizing variety)
a small bowl to mix it in
a wide-mouth jar to store it in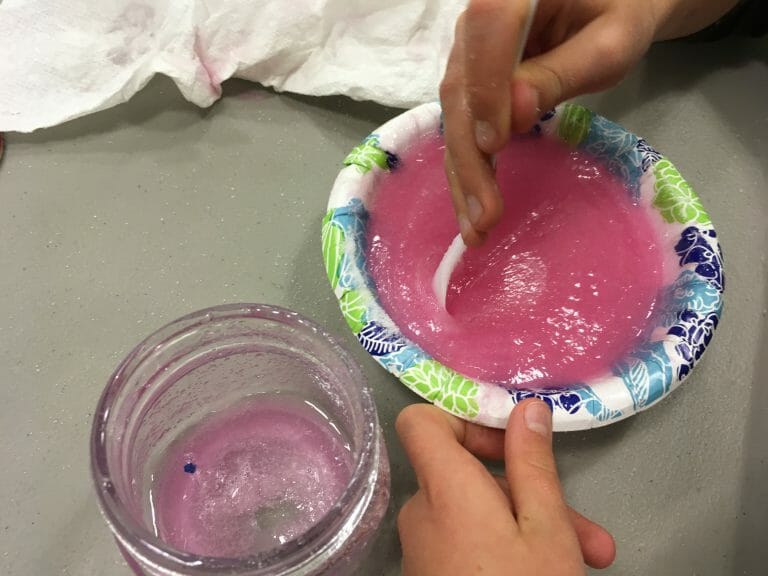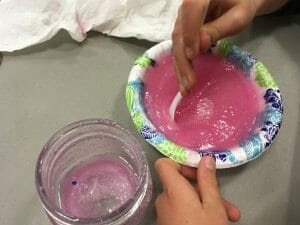 In a small bowl, mix equal amounts of sugar and dish soap thoroughly. If the final product seems too liquid, you can mix in a little more sugar. If it's too granular, add a little more dish soap and mix thoroughly. Store in an airtight wide-mouth jar, and use a small dab whenever you wash your hands. The soap will clean your hands, the sugar will help scrub off the dead skin cells, and your hands will feel softer and smoother.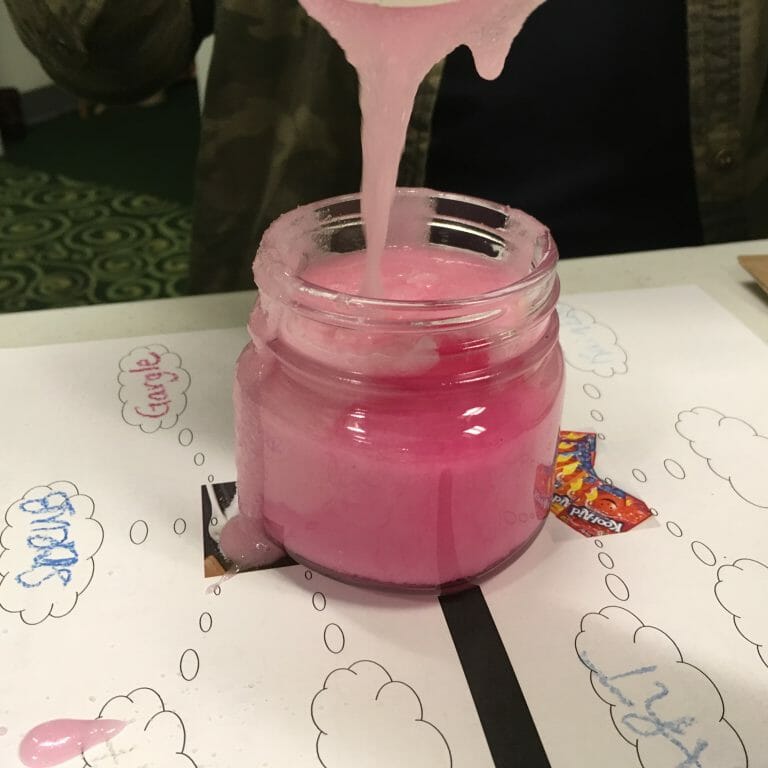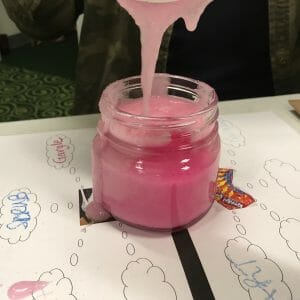 Another idea you can try is running some plain uncooked oats (either quick-cooking or old-fashioned is fine) through the blender. Once they're ground into a fine powder, stir some of the powder into your hand scrub. Oatmeal is renowned for its ability to lock in moisture, so this can give your scrub an extra moisturizing boost.
2. Chapped lips? Make some Homemade Lip Balm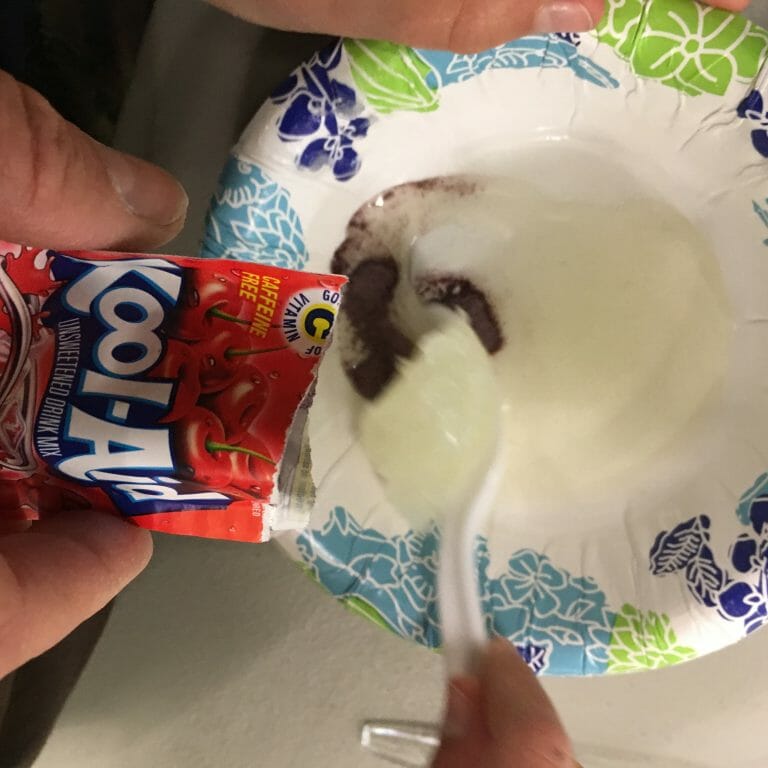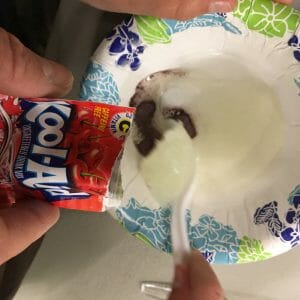 After you make your sugar scrub for your winter-dry hands, you can mix up some homemade lip balm to pamper your chapped lips. For this, you'll need
In a small bowl, combine all three ingredients thoroughly with a spoon, before the coconut oil cools and solidifies. Once cooled, store in a small airtight jar. To use, dab a small amount on your lips and spread evenly with your finger.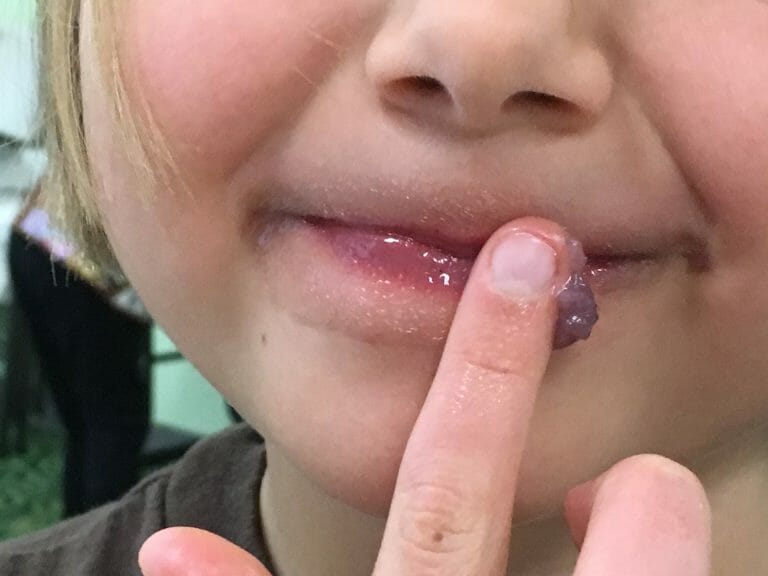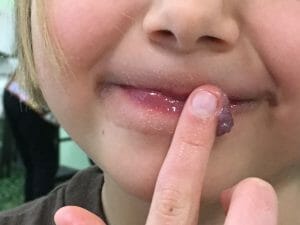 Note that the flavor of drink mix you choose will affect both the taste and the color of your final product, so choose accordingly. (And remind your girls as needed that the lip balm is NOT for eating!)
3. Need a relaxing soak and/or skin detox? Make your own Bath Salts
Finally, you can make your own bath salts at home, to finish off your spa day! All you'll need is