We survived our first family camping trip with preschoolers in tow. Not that there was ever any doubt – my husband and I have both loved camping since we were in Scouts – but still, we're pretty pleased overall with how smoothly the weekend went.
For the most part, our previous experience in planning camping trips and packing for family roadtrips came in useful. This was especially true when you consider that our packing time was extremely limited, due in part to the last-minute-surprise nature of our trip from the girls' perspective. As I look back on the weekend, though, these are the must-haves for family camping that I was most grateful to have along for the trip: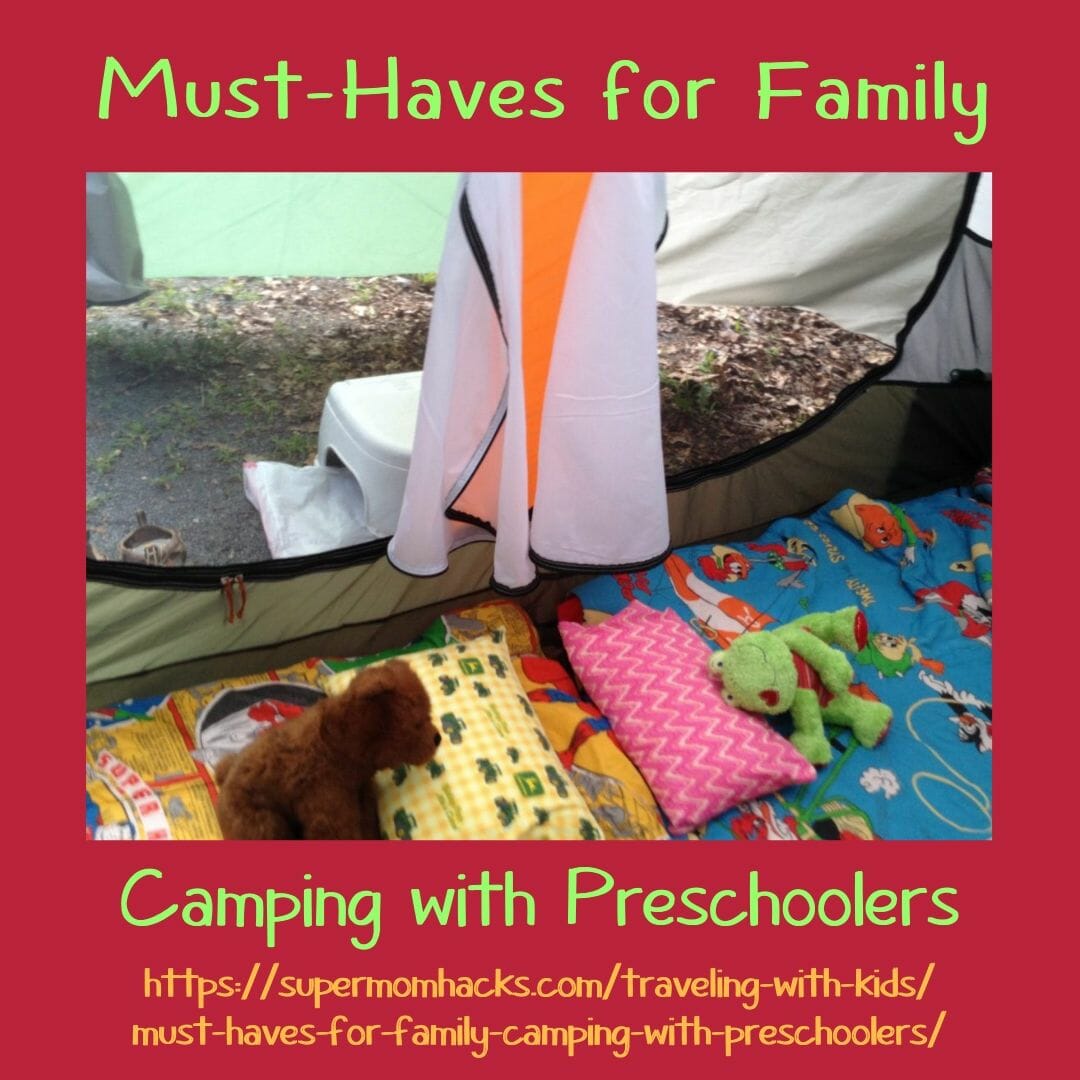 Must-Haves for Family Camping with Preschoolers
A potty
Even though both the girls are now toilet-trained, I quickly realized that middle-of-the-night bathroom trips were going to fall on the same-sex parent (i.e., me).
I was thus relieved when my husband suggested that putting a potty outside the back vestibule of our tent might save everyone a lot of sleep.
A Ziploc with toilet paper, sanitizer, and extra plastic bags inside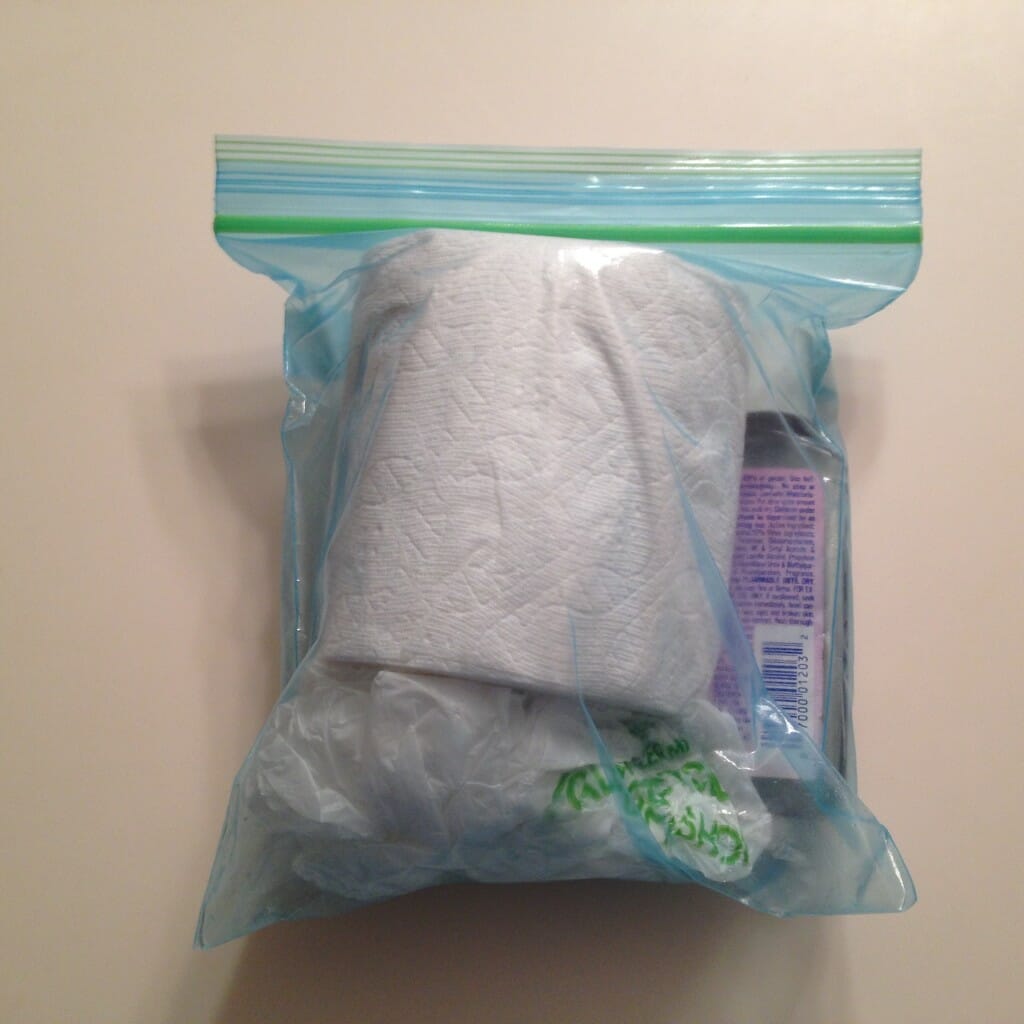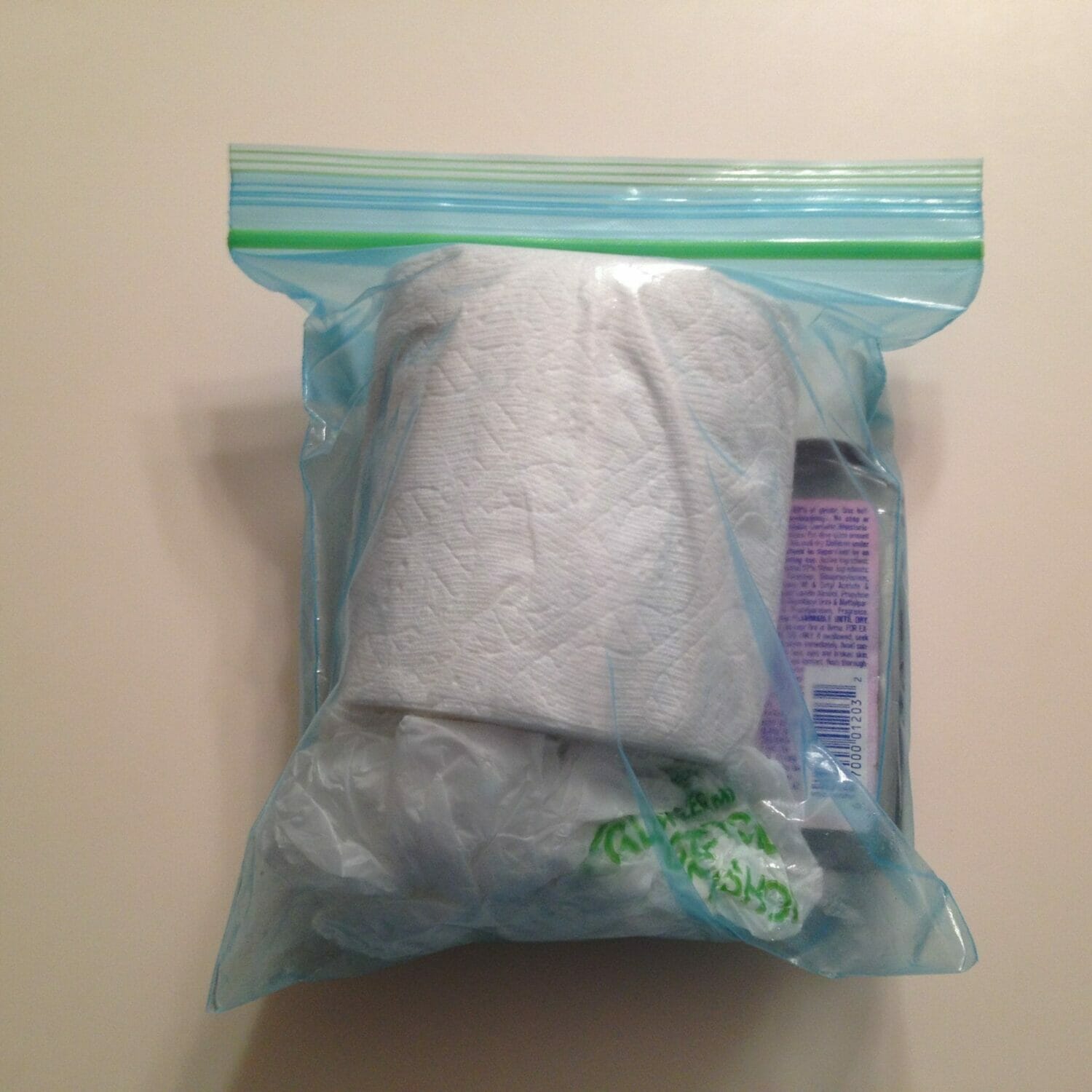 At night, these materials lived in the vestibule off the back of our tent for the girls to use. During the day, they lived in Kimmie's backpack as our emergency-in-the-woods supplies.
Backpacks and water bottles for everyone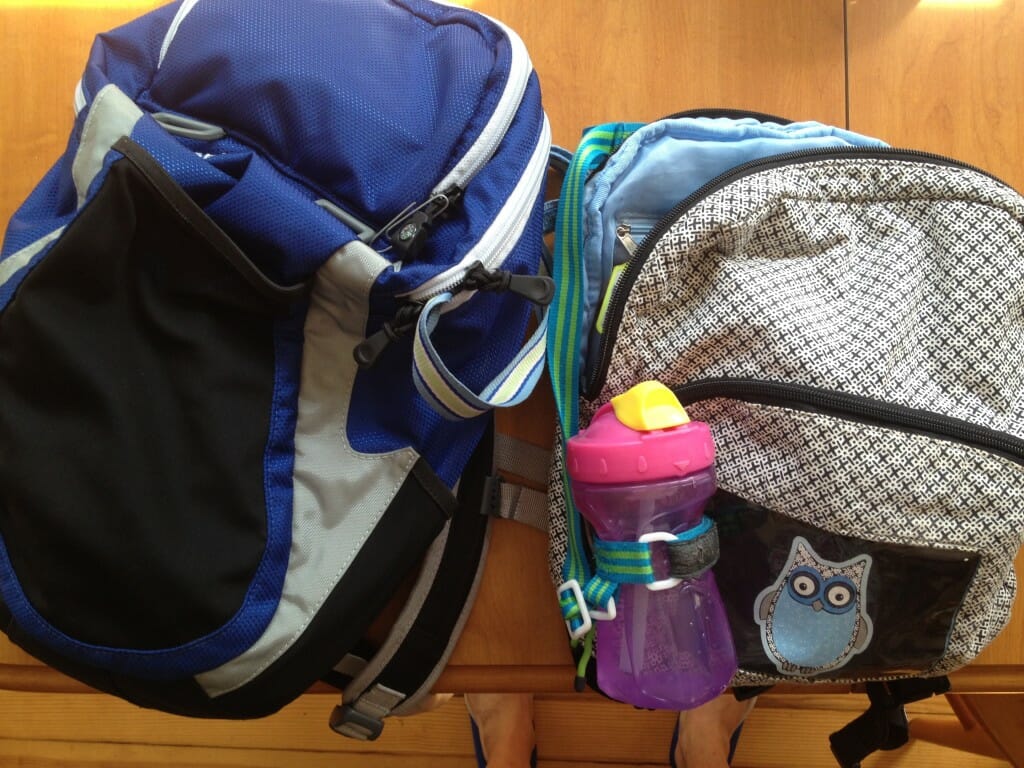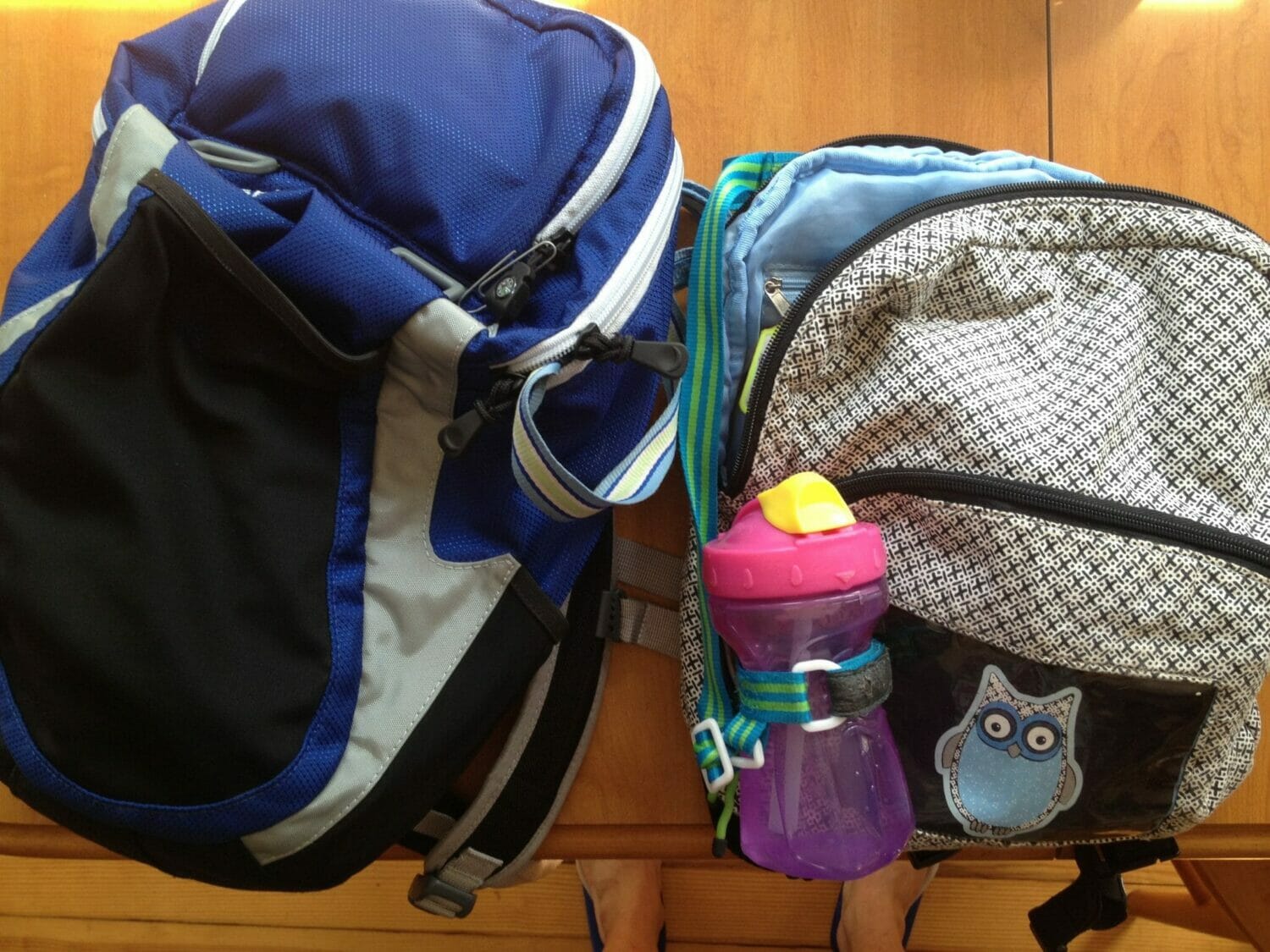 Granted, my girls were late walkers; but my attitude has always been that if they're old enough to walk, then they're old enough to hike.
And if they're old enough to hike, then they're old enough to carry their own gear.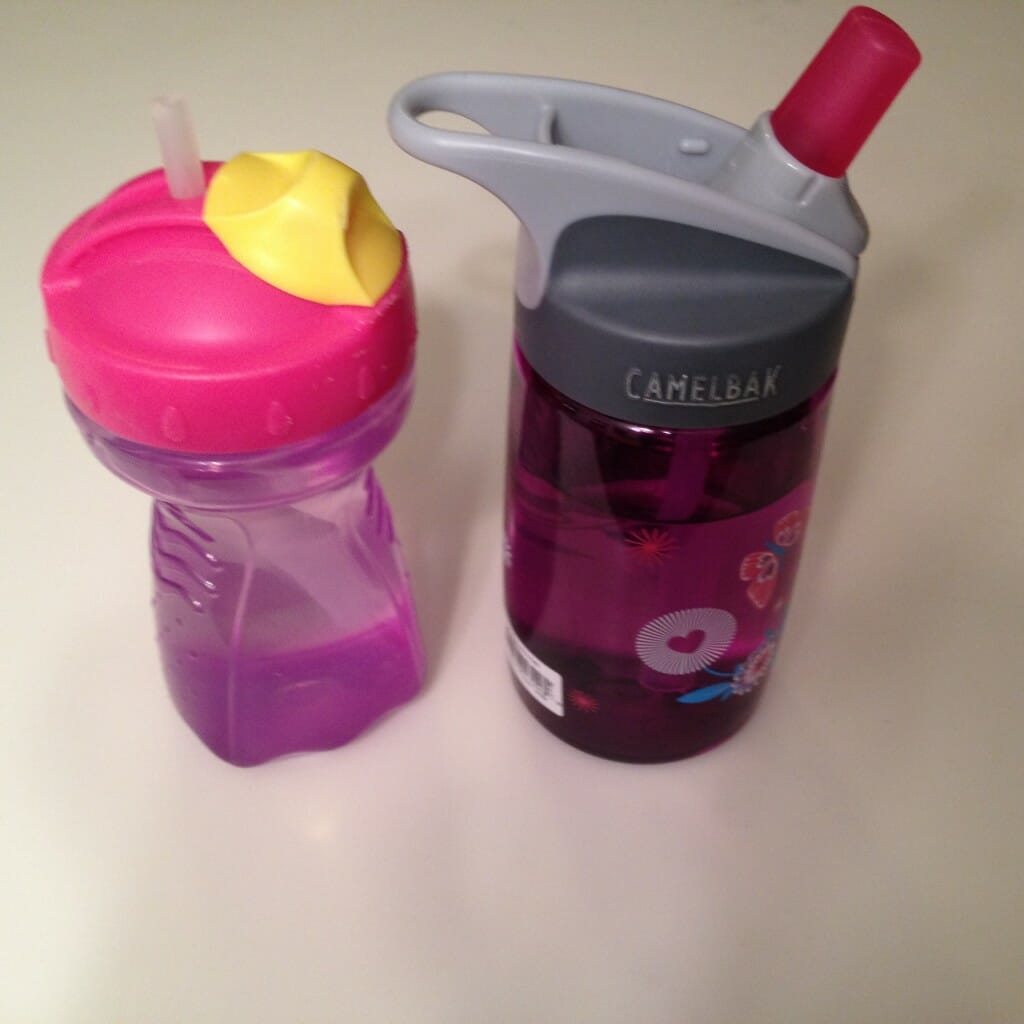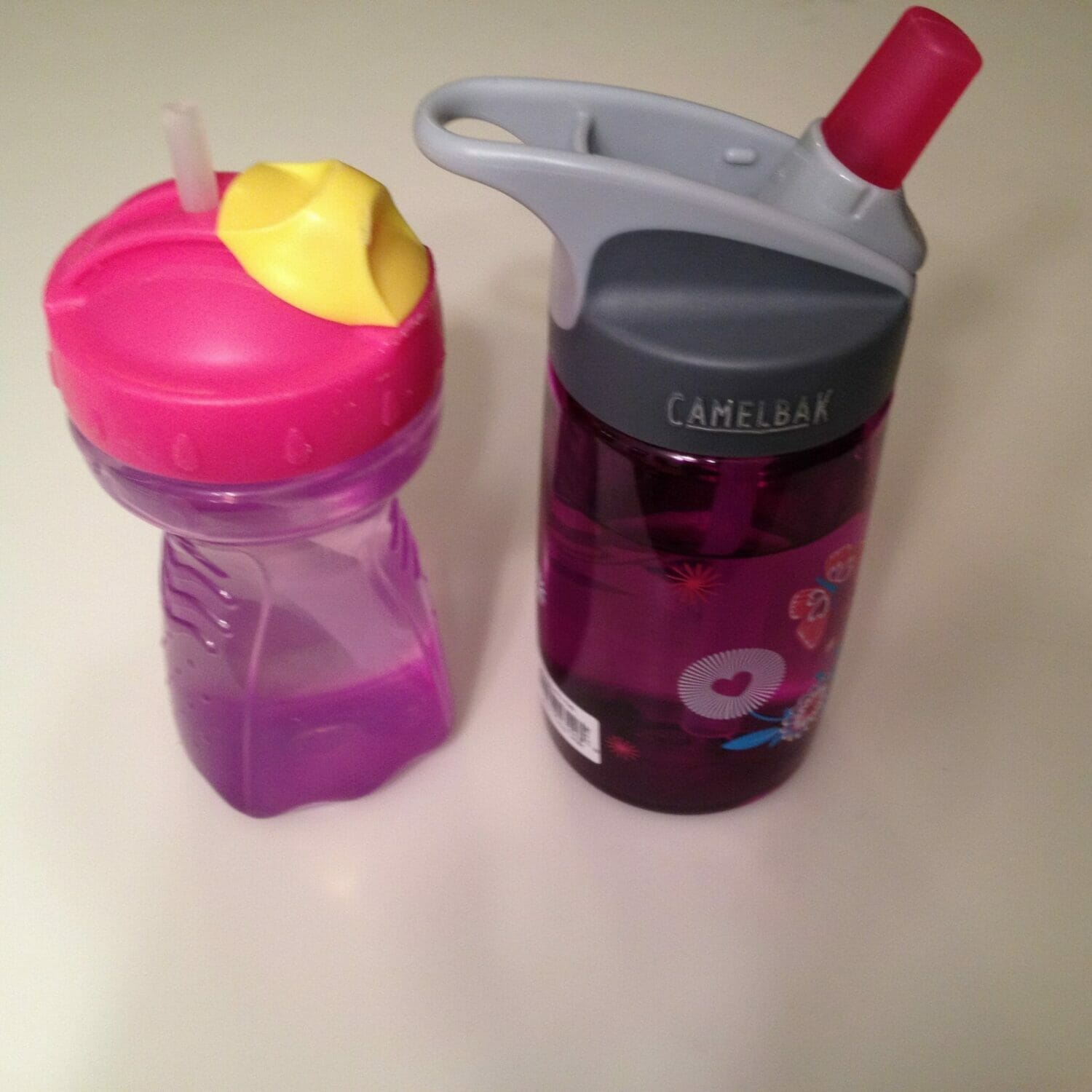 We're not talking overload here; after all, a child's pack should total no more than 15-20% of his or her body weight. But even within these limits, there's no reason the girls can't carry their own leak-proof sippy cups
or water bottles
, securely leashed
to their packs. And for the first time on this hike, Essie was able to carry her own spare shorts and underwear instead of a diaper pouch.
RELATED POST: From Leakproof Sippy Cup to Top Travel Mug: My Fave Beverage Containers
RELATED POST: What To Pack When Traveling With Little Kids: My Five Must-Haves for a Better Trip
Bug Protection
You've gotta have some way to keep the bugs off your kids – not only mosquitoes, but also ticks, which carry more diseases than you want to think about.
For what it's worth, I researched this pretty thoroughly at the request of a friend. There are several options for avoiding bug bites; some work better than others, and some work better on mosquitoes than ticks.
The best option, though – especially for little kids where even laid-back parents might think twice about slathering their kids in chemicals – is to treat their CLOTHES, not their skin.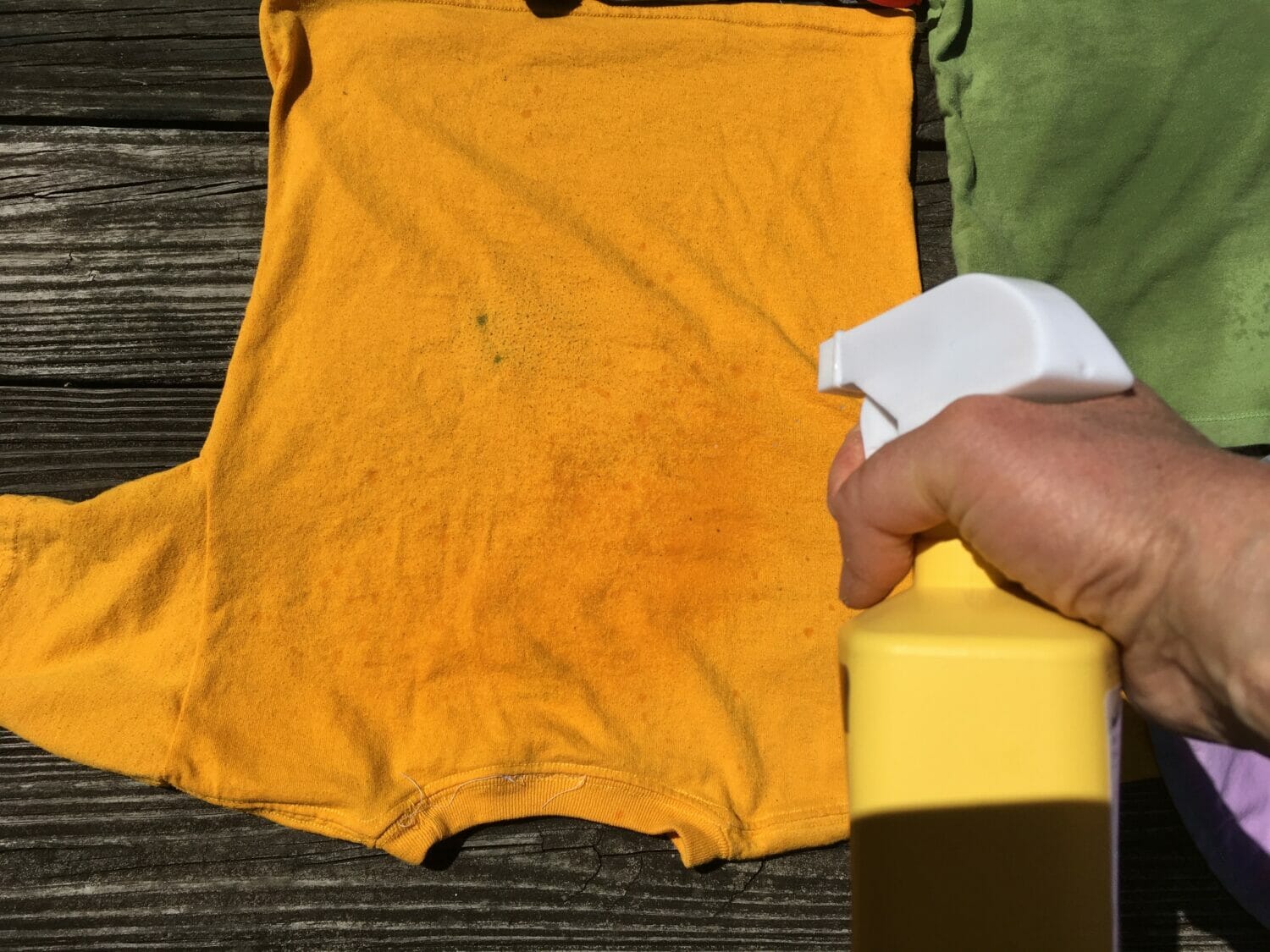 It's actually really easy to do yourself, and loads cheaper than buying pre-treated kid-sized clothing. You can learn more about these options by reading these two related posts:
RELATED POST: How To Protect Your Kids From Tick Bites: What Works Best?
RELATED POST: Permethrin Clothing Treatment: A DIY Guide (Save Money!)
Eye masks for the girls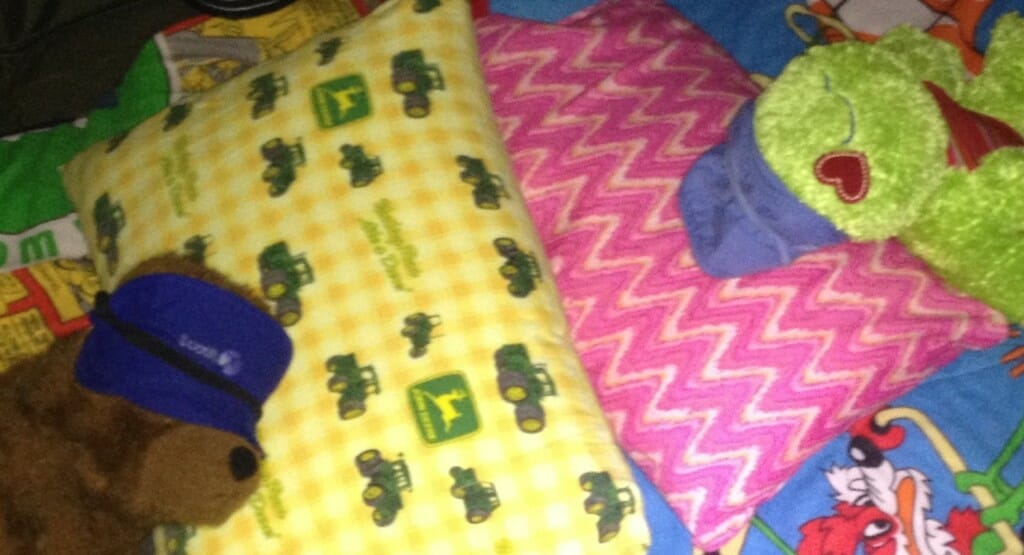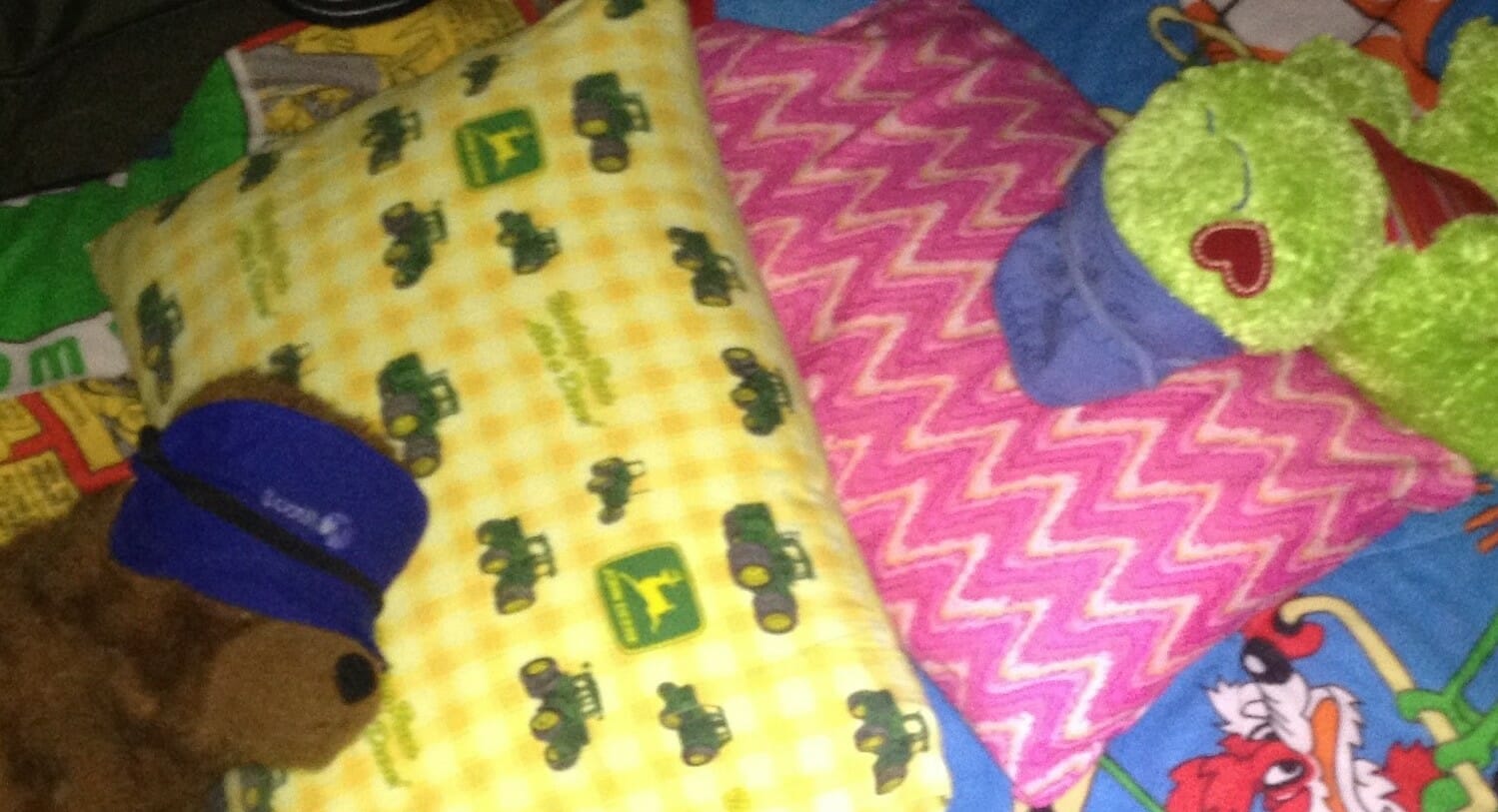 OK, so maybe not everyone's kids are as light-sensitive as mine are. (They come by it rightly; I am extremely light-sensitive and awake with the sun, regardless of how early it is or how little sleep I've had.) But if yours are at all prone to rising at whatever hour the sun does, I urge you to give this serious consideration.
The masks don't need to be fancy; my girls use freebie masks from different airlines, gathered over the years. But unless you want your children waking you up at 4am or 5am or whenever dawn breaks, consider bringing these along.
For what it's worth, Helen Olsson (author of The Down and Dirty Guide to Camping with Kids
) also recommends earplugs for everyone. We tried; alas, the girls' ears are still too small.
RELATED POST: How To Get Your Kid To Go To Sleep
RELATED POST: Why All Parents Need Earplugs In Bulk
Three sets of shoes for each girl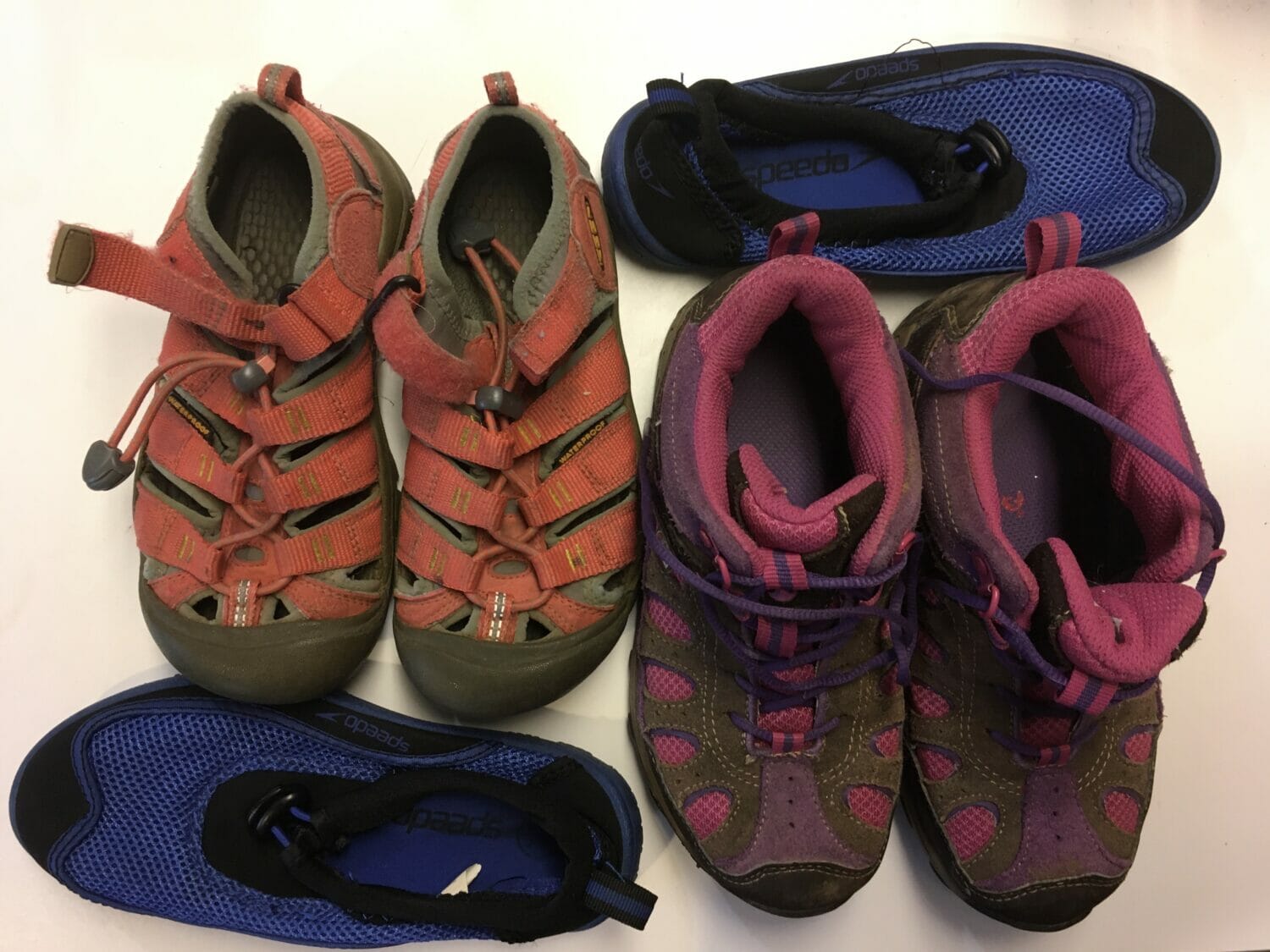 Specifically,
a sturdy pair to hike in;
a water-friendly pair to get wet (e.g., wear in the shower);
and a comfy pair to wear the rest of the time.
Don't try to skip any of these. Trust me.
(Also, be sure to try them all on right before your trip – again, trust me on this one.)
Kid-sized camping chairs

We don't own pint-sized camp chairs
for the girls yet. But since we always bring our own folding chairs with us when we go camping, at the last minute I had the bright idea to tuck their kiddo lawn chairs into our camping pile.
This was a very smart move. While we aren't big fans of time-outs, it was useful to have a designated place to park the girls when we needed to keep them from playing with the fire pit. Plus, having their own chairs made them feel more a part of the family camping experience – and kept them from stealing our grownup-sized comfy seats.
RELATED POST: Four Time-Outs (And When To Use Each)
Strategically-packed bags
This final item is more a matter of how you pack than what you pack for your trip. I've advocated strategic packing before, and camping is a perfect example of how a little advance planning can save you lots of hassle later on.
RELATED POST: Pack Like A Pro: Four Tips to Make Packing Easier When Traveling With Kids
When it was time to get the girls bathed, dressed in their PJs, and teeth-brushed before bed on that first night at camp, boy oh boy was I glad that I had a separate bag, still tucked away in the backseat of the car, that contained everything we'd need to accomplish these tasks (including the girls' flashlights and my headlamp
) – and nothing else.
Perhaps you're a seasoned camper who's learned the hard way about how NOT fun it is to hunt around in the dark, burning out your flashlight batteries, for something you've misplaced.
Imagine having to do this times several, when you've got kids still loopy from the sugar in their after-dinner s'mores – all this at an hour that's well past bedtime. See what I mean?
If you've gone camping with preschoolers before, what items are on your list of must-haves for family camping? Please let us know in the comments!
Did you like these tips on must-haves for family camping? Then pin this post for others to read!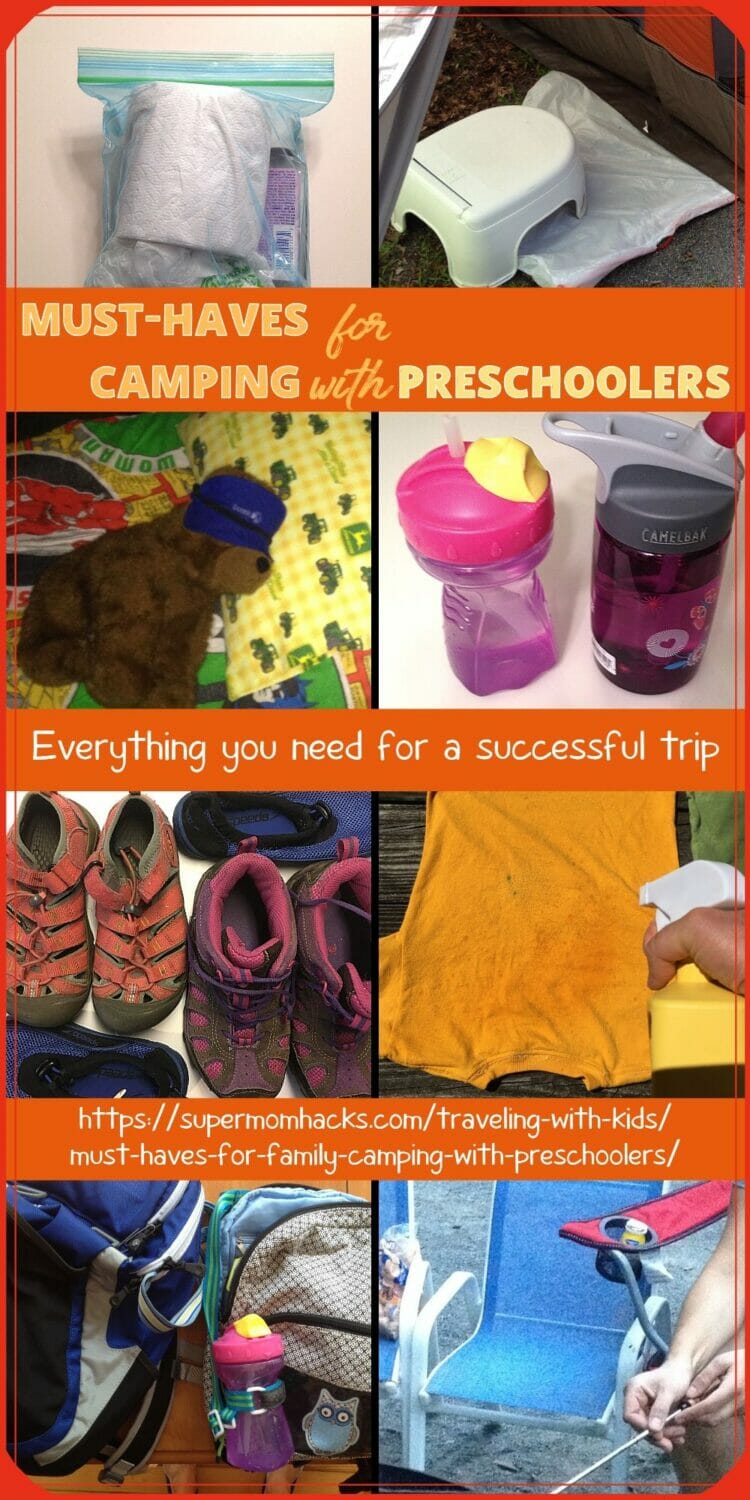 NOTE: This site contains affiliate links. I may earn a small commission from any purchases made through affiliate links, at no additional cost to you. For more information, please read the full disclosure/privacy policy.