The new year is almost here; are you already contemplating your new year's house projects? Maybe one of the things on your to-do list is renovating your attic. You may need better storage space, or want to add a home office. This is what we did in my husband's old house after we got married, so I could have a workspace at home.
Whether you're updating an already-finished attic, or looking to repurpose an unfinished attic into usable storage or living space, you need to consider several factors. This post will help you make sure you've got the bases covered.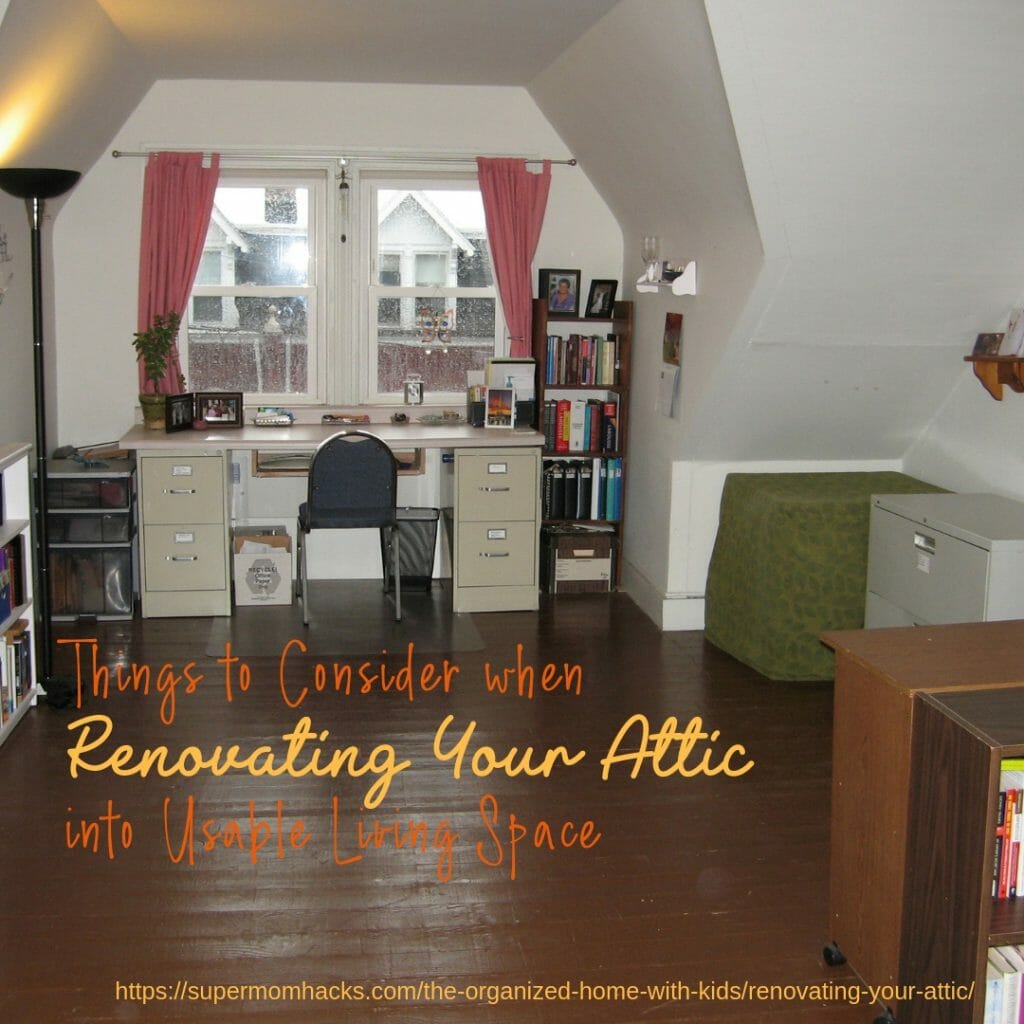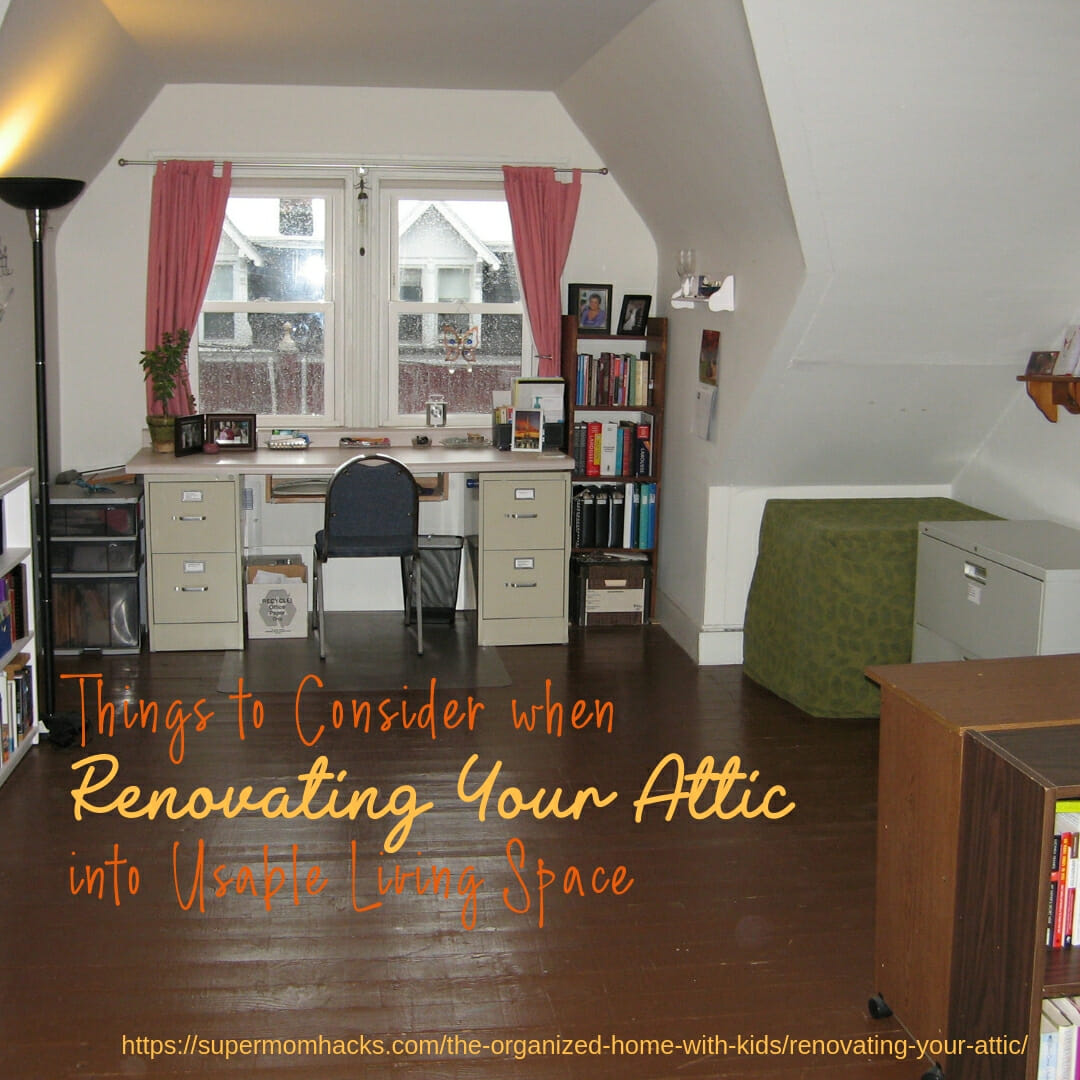 Things To Consider When Renovating Your Attic
1. Why Renovate?
If your family's needs have outgrown your home's existing footprint, renovating the attic can be a cost-effective way to avoid the hassle of moving to a new house. Here are some of the ways refinishing part or all of your attic can help your family with its need for more space:
A bedroom and bathroom suite. If you have a teen or twenty-something who needs their own space, this can be a great way to expand the available room in your current home.
A second lounge area for those who want to chill out away from the rest of the family. You could even make the space specifically into a gaming room, or leave the games in your current TV area and update this space into a home theater.
A playroom where your kids can enjoy their toys, without trashing the rest of the house.
A guest bedroom or suite. We've stayed in many friends' attic guest suites, and my former attic office in our previous house also doubled as guest space when needed.
A dressing room and/or walk-in closet. Our master bedroom has a tiny walk-in closet, which I LOVE for when I get up before my husband. But if we ever were to expand our current master suite, we'd need to expand it into the attic space over our garage. And the first thing I'd want to do is make an even bigger walk-in closet that could serve as a dressing space, too.
A home office. This is what we did in my husband's old house, when we lived there before becoming parents.
RELATED POST: Setting Up Your Home Office For Success
Now that you've thought about the ways an attic overhaul can expand your living area, it's time to ask:
2. Do You Need A Pro's Help?
If you're doing minor updates to an already-finished attic, you may be able to do all the renovations yourself.
RELATED POST: DIY Painting Tips To Save Time And Money
RELATED POST: Easy & Budget-Friendly Bathroom Remodel Ideas
However, if you're considering more major renovations, you'll probably need to contact a qualified professional. Some examples include:
converting an unfinished attic into usable living space (more on this in the next section);
upgrading the heating and/or ventilation system to a modern system; or
adding a new bathroom, or upgrading a half-bath to a full bath.
RELATED POST: Should You DIY Or Call A Pro?
If you need a contractor or other professionals to get the job done, steel yourself for the fact that you're looking at a months-long process. When my friend Raiah renovated her attic-level master suite a few years back, the whole process took almost a year!
3. Converting an Unfinished Attic Into Living Space
If you're attempting to upgrade an unfinished attic into living space, there are several decisions you'll need to make as you plan:
PEST REMOVAL. Your first step should be evicting any critters who call your attic home.

This requires a professional company.

From eliminating current "residents" to removing droppings, you need to clear your attic space properly before you can start.
INSULATION. If your attic was not designed as living space, you probably have open rafters. You'll need to add insulation and then finish with drywall before you proceed.
WALLS/CEILING/FLOORS. Besides upgrading the attic eaves, you'll also need to reinforce the walls and ceiling of your living space below the attic.

Your contractor needs to ensure that your home's walls, and the attic floors/ceiling of the floor below, are strong enough to sustain the the weight you'll add to the attic by using it for living space.

VENTILATION/HEATING. After you've upgraded your attic's insulation, consider how you're going to heat and cool the space. This is something else to discuss with your contractor. Looping your attic into your current heating system will require careful planning. For summer, you might find it easiest to install a window A/C unit, especially if you don't already have central air.
WINDOWS. Unfinished attics generally don't have them. Windows will add light to a darkened space, and will also provide a means of escape in the event of fire. Any windows you add should be large enough for an adult to fit through. Besides casement and double-hung windows, you might also consider a balcony or even skylights.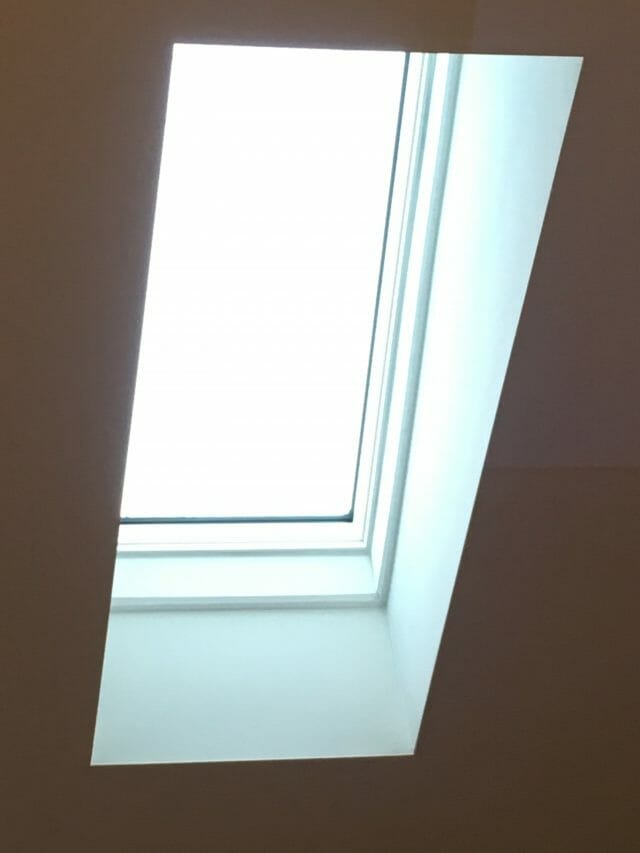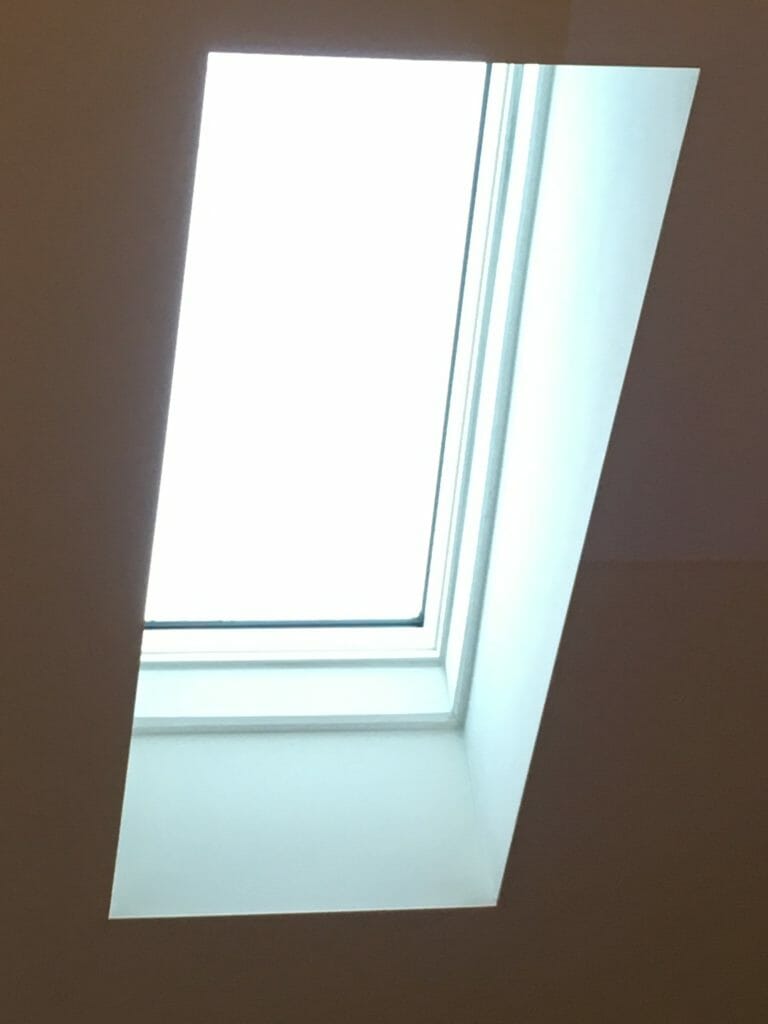 4. Upgrading An Existing Finished Attic
Depending on how much work you want/need to do, work on an attic that's already finished might be something you can handle yourself. This is what we did with the attic in my husband's older city row home when we got married, so I had a home office space.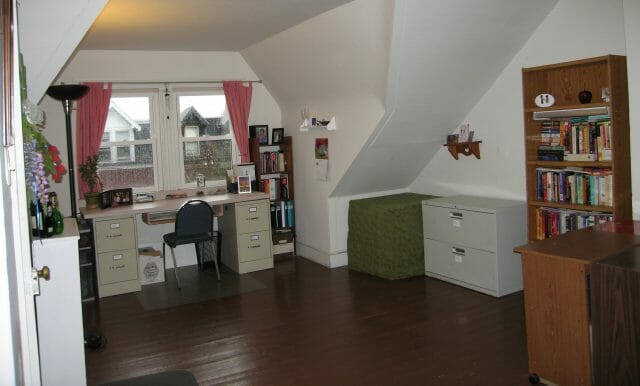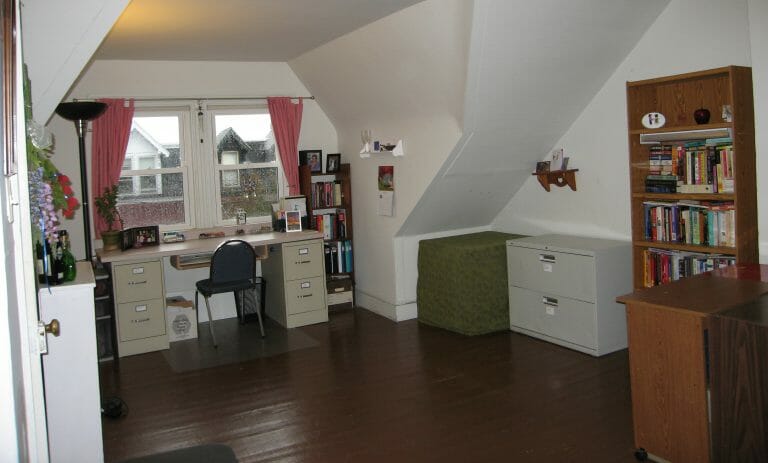 Smaller finished-attic upgrades:
Over a series of weekends, I was able to complete these upgrades to make the attic more suited to my needs:


Ripping up the circa 1968 orange shag carpet (yuck!) to reveal the lovely hardwood floors underneath, which a previous attic-dweller had painted brown.
Stripping water-damaged wallpaper off the interior of the attic's small closet, determining that the water damage was not ongoing, then patching and sealing the walls underneath before repainting them.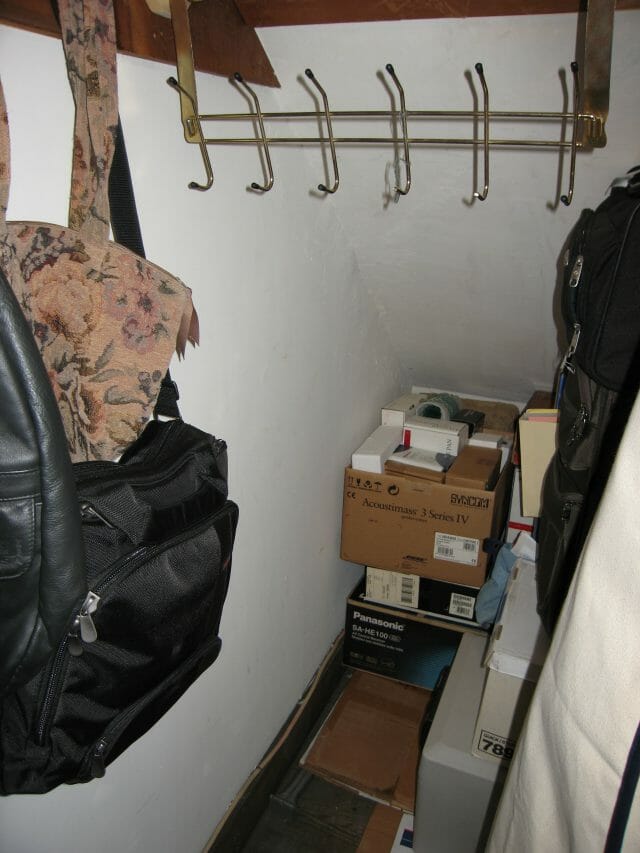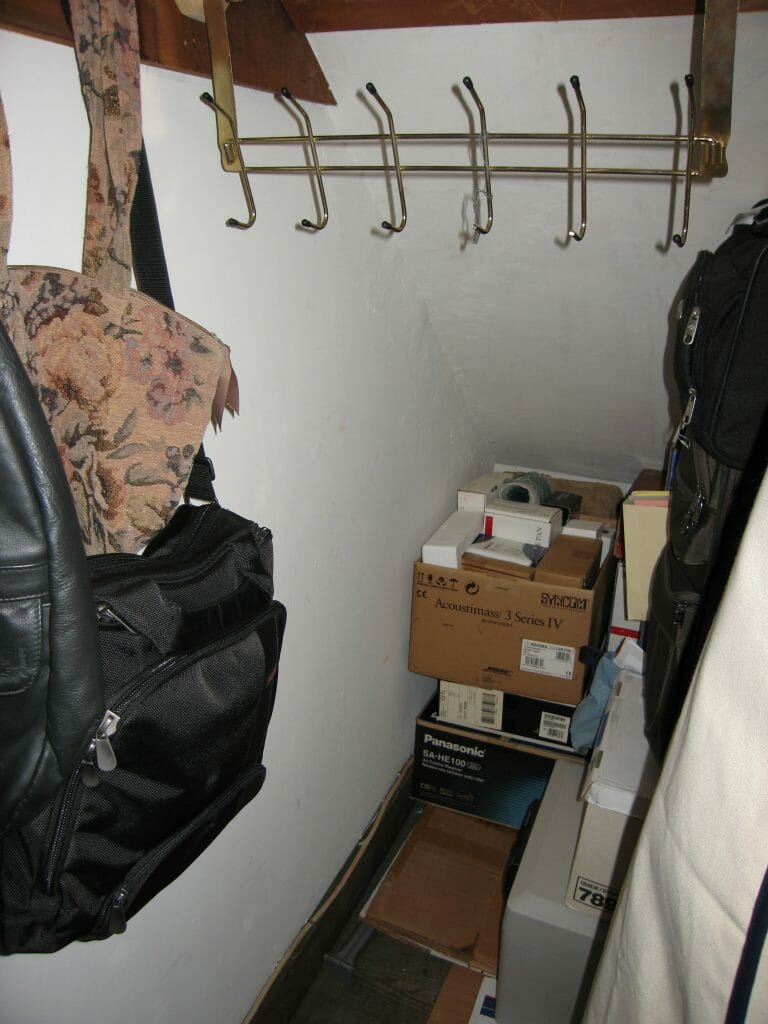 RELATED POST: DIY Painting Tips To Save Time And Money
Installing a clothing rod, hooks, and shelves on the inside of the closet.
Installing new curtain rods and curtains on the windows.
RELATED POST: DIY Shelf Installation: Helpful Tips to Make Your First Project Easier
RELATED POST: Give Your Kids' Closet A Makeover This Weekend With DIY Shelving
Other easy makeovers you might be able to do yourself include
painting the walls of the living space;
doing

minor upgrades

on an existing attic-level bathroom;
adding window A/C units (provided your electrical system is up to the task); or
replacing an existing light fixture with a ceiling fan or a combined light/ceiling fan unit.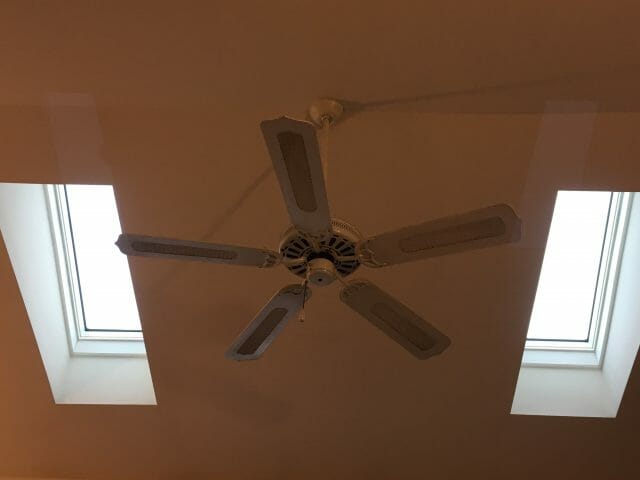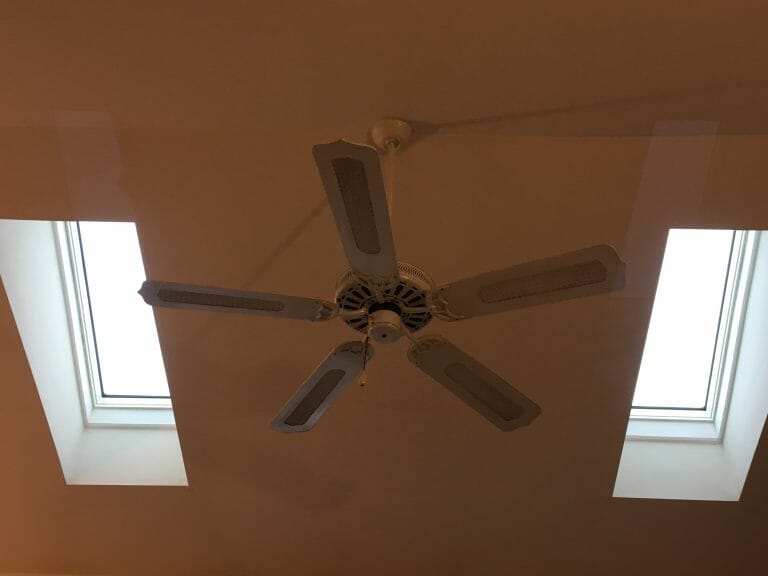 RELATED POST: Easy & Budget-Friendly Bathroom Remodel Ideas
More major finished-attic upgrades:
On the other hand, if you're considering any of these as part of upgrading your already-finished attic, you'll need to hire pros:
Upgrading the electrical system, to handle such things as a home office or a more powerful A/C unit;
Adding a new bathroom, or upgrading an existing half-bath to a full bath;
Upgrading your entire heating/cooling system, and/or integrating the attic's climate control into the same system as the rest of your house.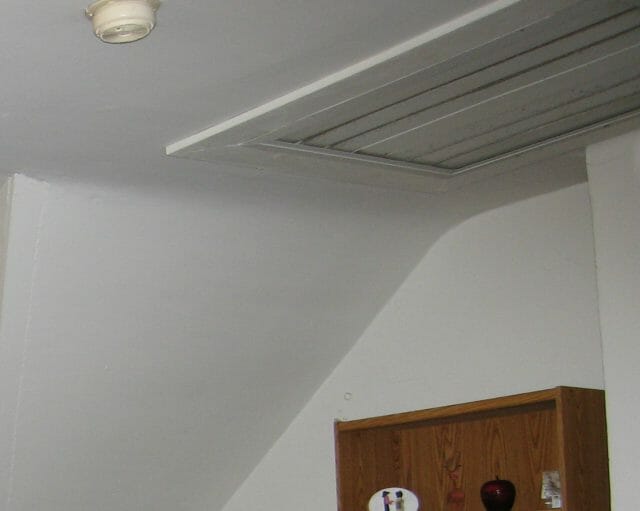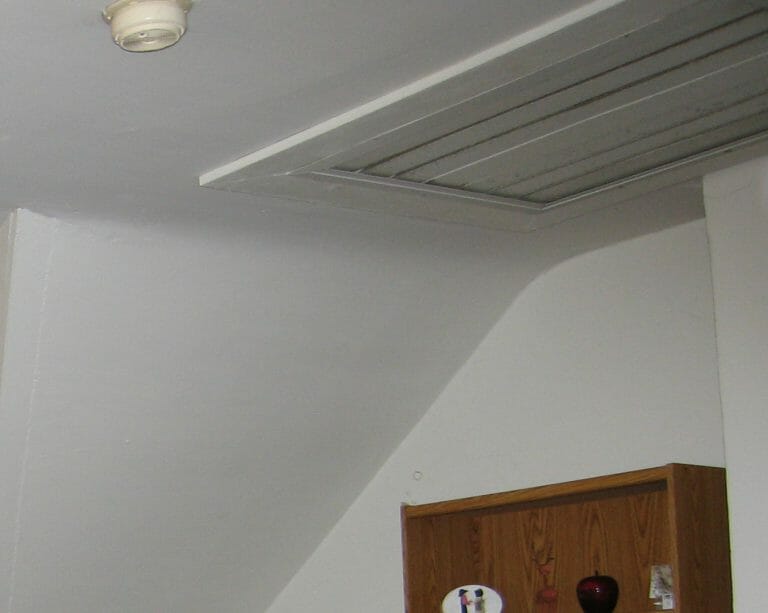 Your turn:
Whatever your reason for wanting to upgrade your attic space into something more usable, this post should give you plenty of inspiration to help you get started.
Have you considered renovating your attic in the new year? Or have you undergone an attic renovation before? Let us know about it in the comments!
If you enjoyed this post on renovating your attic, why not share it with others by pinning this image?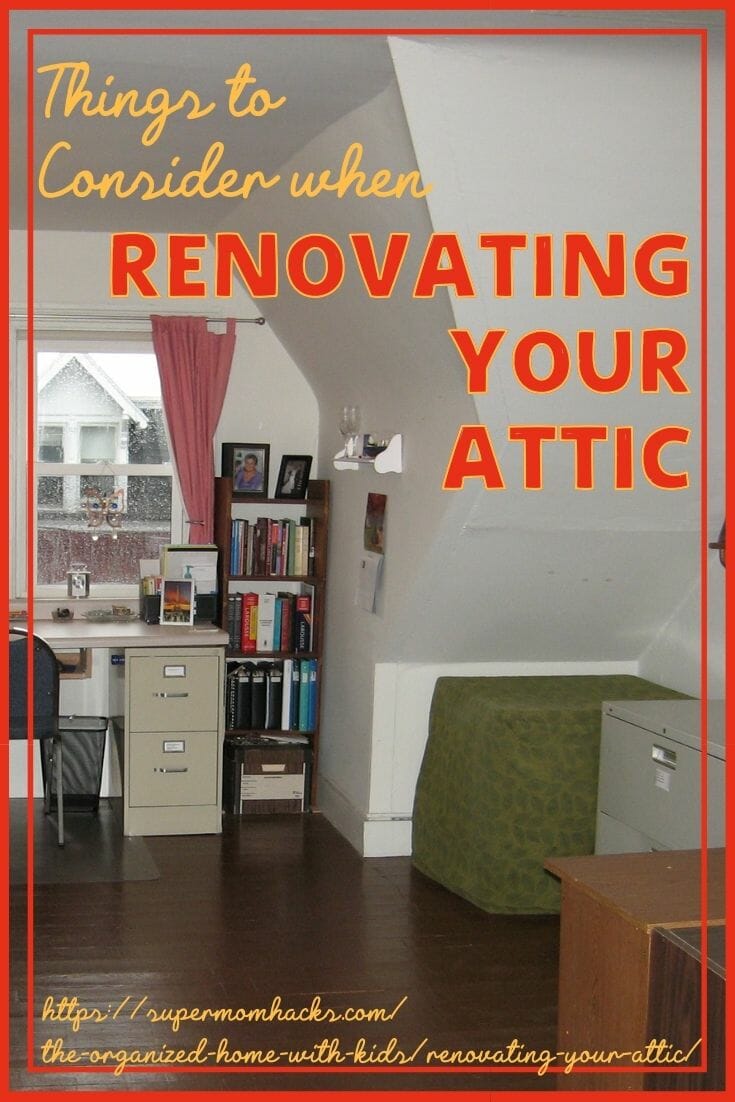 NOTE: This site contains affiliate links. I may earn a small commission from any purchases made through affiliate links, at no additional cost to you. For more information, please read the full disclosure/privacy policy.