Give Your Kids' Closet A Makeover This Weekend With DIY Shelving:
Looking for kids' closet makeover ideas? Wondering what to do with a small closet? The best DIY closet makeover ideas don't have to be expensive, take forever, or require the pros.
This DIY kids' closet makeover is a low-budget weekend project that's easier than you'd think, and is great if you're looking for either children's closet design ideas or children's closet storage ideas. With a few supplies and a little time/effort, you can add in tons of useful storage space that will grow with your kiddos for years to come.
But these DIY closet shelving ideas aren't just for kids' closets! Redoing my children's closets recently with a DIY closet shelving system added tons of extra space that grownups love, too.
In fact, when I was discussing a draft of my shelving post with my friend and fellow blogger Liz Ellsworth, she asked what my favorite DIY shelving project was. That's easy: any closet I've customized.
There have been quite a few now, starting with the fixer-upper condo that was my first venture into homeownership. I've always loved the custom closets you can get from California Closets, The Container Store, and other custom-closet specialists. But I've always been short on the cash outlay needed to go with one of these vendors.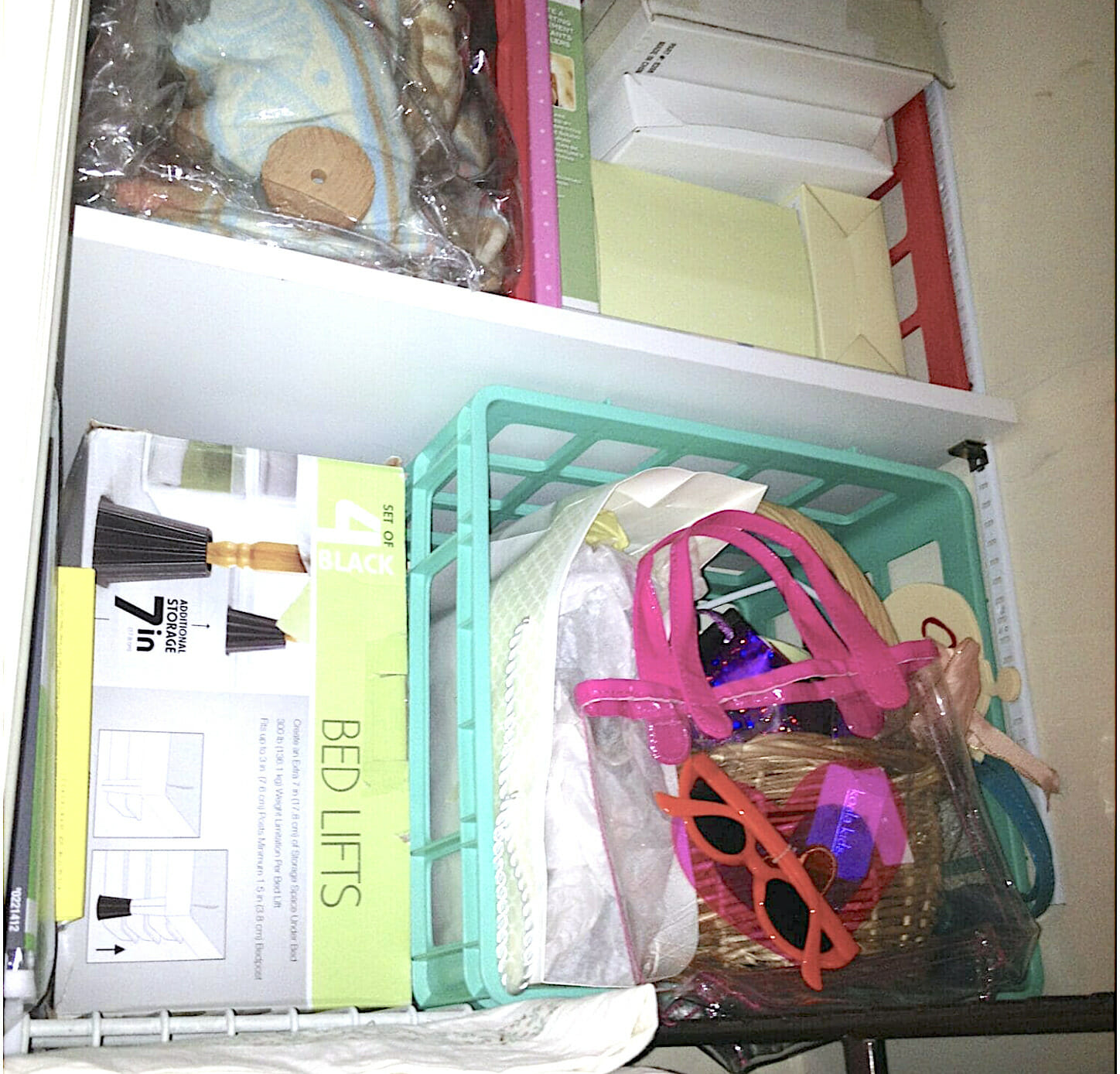 Originally published Feb. 26, 2015; last updated February 2021.
Thus was born my obsession with DIY closet organization systems. And one of the easiest small closet makeover ideas to expand storage space is installing shelves along the side. With a few basic tools and tips under your belt, you too can pull off this project in a weekend.
DIY Closet Shelving Ideas: Kids' Closet Makeover
Organizing kids' closet ideas: Before and after
Having storage containers of uniform size and shape is always a good starting point for containing clutter and storing stuff. In the case of the girls' closets, this means out-of-season and out-of-size clothing.
Thanks to an endless free supply from my husband's workplace, we've acquired a number of computer paper boxes over the years in which to sort the girls' clothes-in-waiting by size and season.
With the addition of Super-Sticky Post-its in bright colors – cheap, easy to see, and easy to relabel when needed – we already had this part of an organizational system down.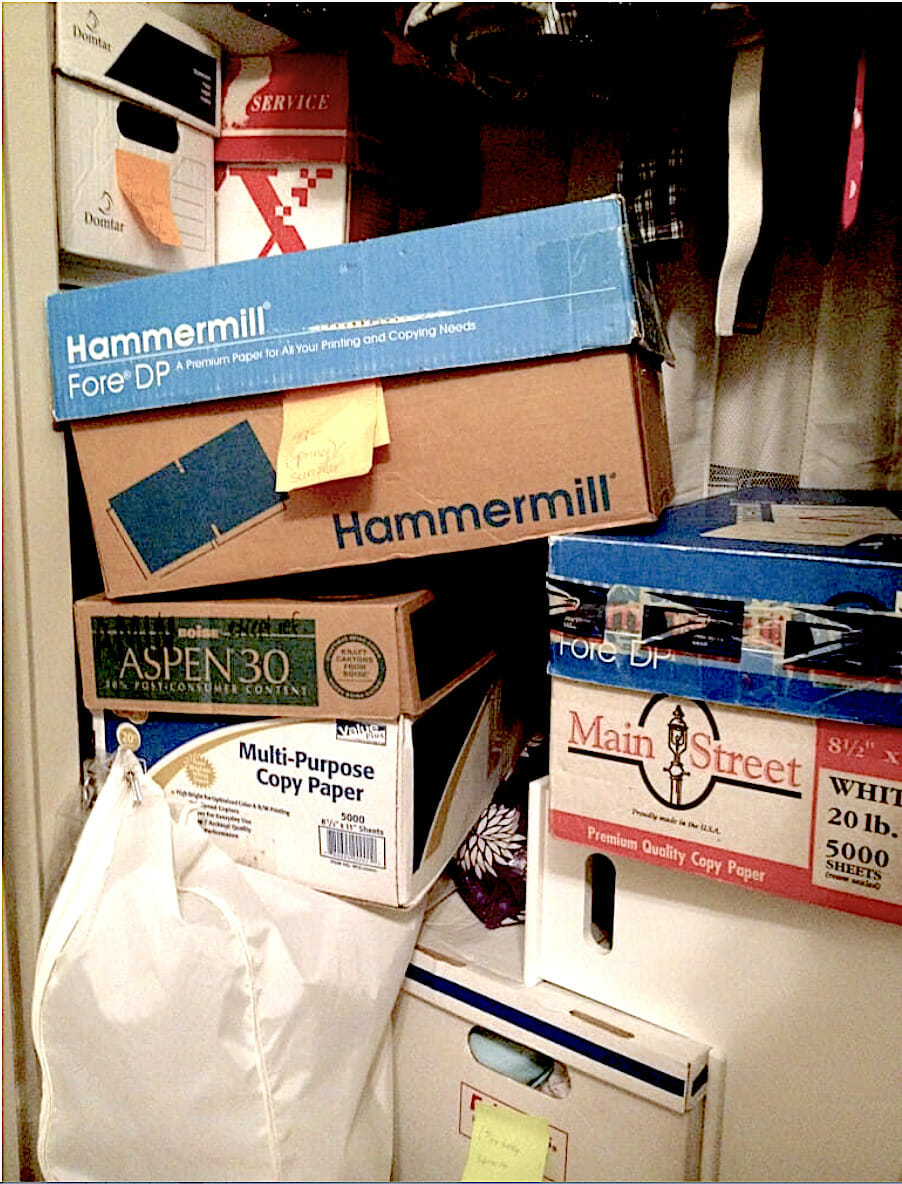 However, despite my best efforts, their closets were a jumbled mess of boxes. Try as I might to put something away for Essie as soon as Kimmie outgrew it, this never quite happened before the closet overhaul. Inevitably, the box I wanted was on the bottom of the pile, and I couldn't spare even the 5 minutes it would take to dig it out and put it back.
But once I added adjustable track shelving along the side of the closet, problem solved. This simple children's closet organization idea is the best kids' closet storage hacks I know – because it works!
Best of all, not only does it provide much-needed storage for outgrown clothes in the present, but the fact that the shelves adjust means the system will grow with the girls over the years, and adapt to their changing storage needs.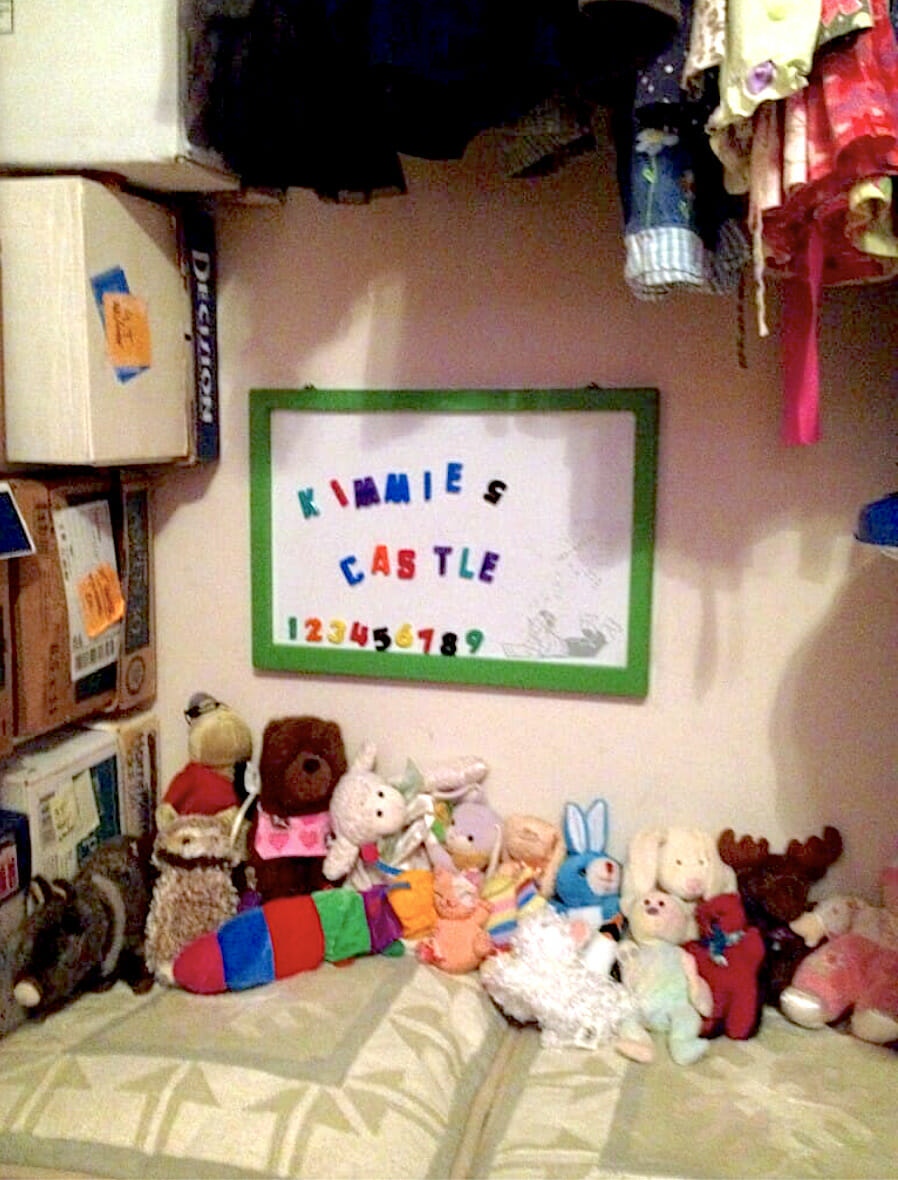 Bonus: The floor of Kimmie's closet now contains a big open play space, underneath her hanging clothes, that has become her favorite spot to curl up with a book or hold slumber parties with her stuffed animals. She calls it her "castle," and she and Essie love to hang out there.
Preparing for a DIY Kids' Closet Makeover: What You'll Need
a. Childcare
I'm serious! You'll need to make sure you've got your kiddos' other parent, or a grandparent or aunt/uncle, on board with the idea of being the point person for child care all weekend.
Unless your kiddos are big enough to help safely, it's crucial to keep them out of your workspace if you're going to get this done in a weekend. When I added side shelves to the girls' closets last year, four-year-old Kimmie helped by holding screws and tools for me. But at under 24 months, Essie was too young to be around all those oh-so-tempting screws and shavings and drill bits.
B. Storage Containers and Measurements
Knowing what you want to store on the shelves makes a project like this much easier to measure. If you're considering a project like this and you haven't already acquired uniform storage containers for whatever you want to store, now is a good time to do so.
In our case, the side of Kimmie's closet is about 17 inches deep by 25 inches wide – not large enough to put two large computer paper boxes next to each other right-side-up, but deep enough to do so if I put one box on its side. Doing this meant I'd have space for four shelves below the hanging-rod shelf, and one shelf above, or five shelves total.
C. Shelf track, support clips, and melamine shelving
For this project, besides my basic shelving-project tools, I needed
five 60-inch lengths of shelf track, with each one cut into a 42-inch-long piece and an 18-inch-long piece;
a couple of boxes of support clips to hold up the installed shelves; and
two lengths of prefinished white shelving: one 72x16in, and one 48x16in, each cut into 24-inch lengths.
This allowed enough space for the shelving track and hardware on either side of the shelves, once installed.
Since the closet already contained a single wire shelf all the way across the back, I also used a scrap of wire shelving to connect this back shelf to the front edge of the closet on the side, mirroring the solid track shelves I installed above and below this level on the side.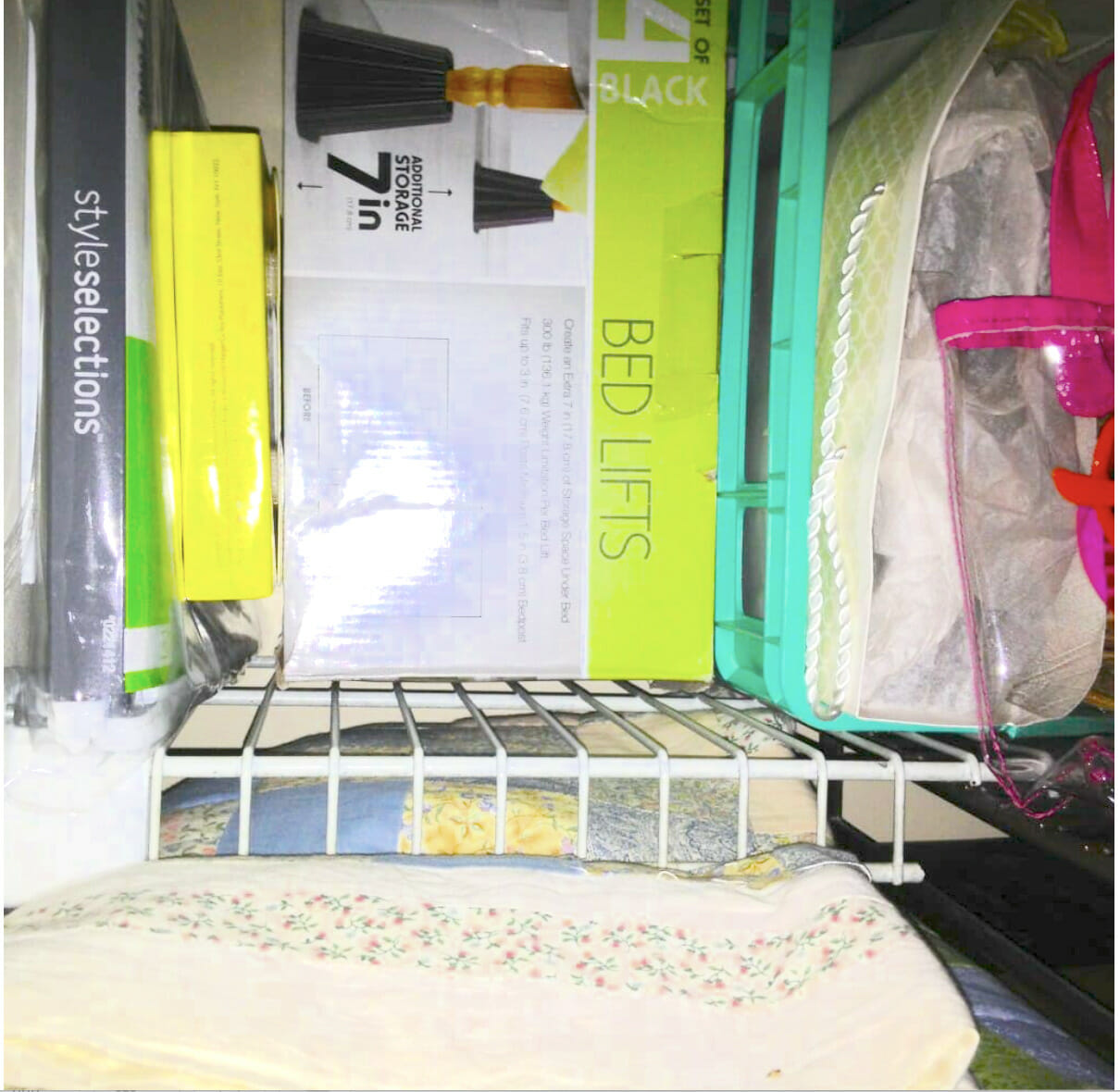 DIY Closet Shelving System: Installing the Shelf Track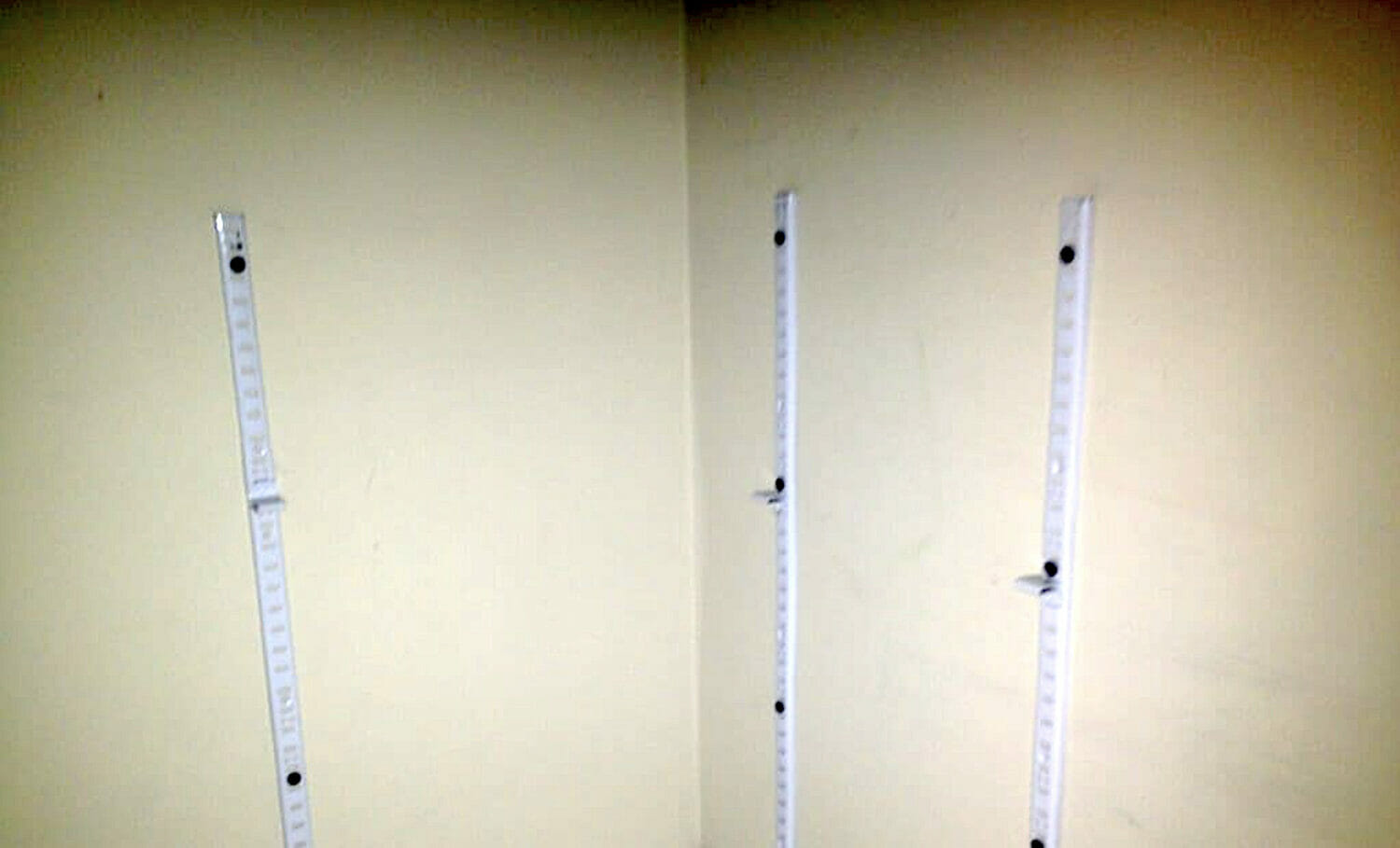 I installed the five longer pieces of shelving track along the bottom of the closet and the five shorter pieces along the top:
For the bottom pieces, I measured eight inches up from the floor to figure out where the bottom edge of the track should go.
I positioned the upper pieces six inches from the top of the closet.
For each section, using the wall studs as much as possible (and wall anchors when I couldn't), I installed two pieces along the inside front edge of the closet, to hold the left side of the shelves; two pieces along the back wall of the closet, to hold the shelves' right edges; and one piece along the middle of the closet's side wall, to help anchor the back edge of each shelf in place.
After all the track was in, I started at the bottom of the closet. Positioning my first two boxes on the closet floor helped me to determine where my first shelf should go. After I installed four shelf clips on the four side tracks, to support the underside of the shelf, I put the shelf in place.
If you've ever done a project like this before, you've probably been wondering what that fifth track along the back edge of the shelf is for. As I've learned the hard way, when you have heavy boxes that you'll frequently be sliding onto and off of shelves like this, it's easy for the shelf to slide forward just enough that it will start to tip off of its supports. Adding a fifth shelf clip on the back edge of the shelf, on the top side of the shelf rather than underneath, solves this problem. This is most easily done after you've already put in the other four clips and the shelf.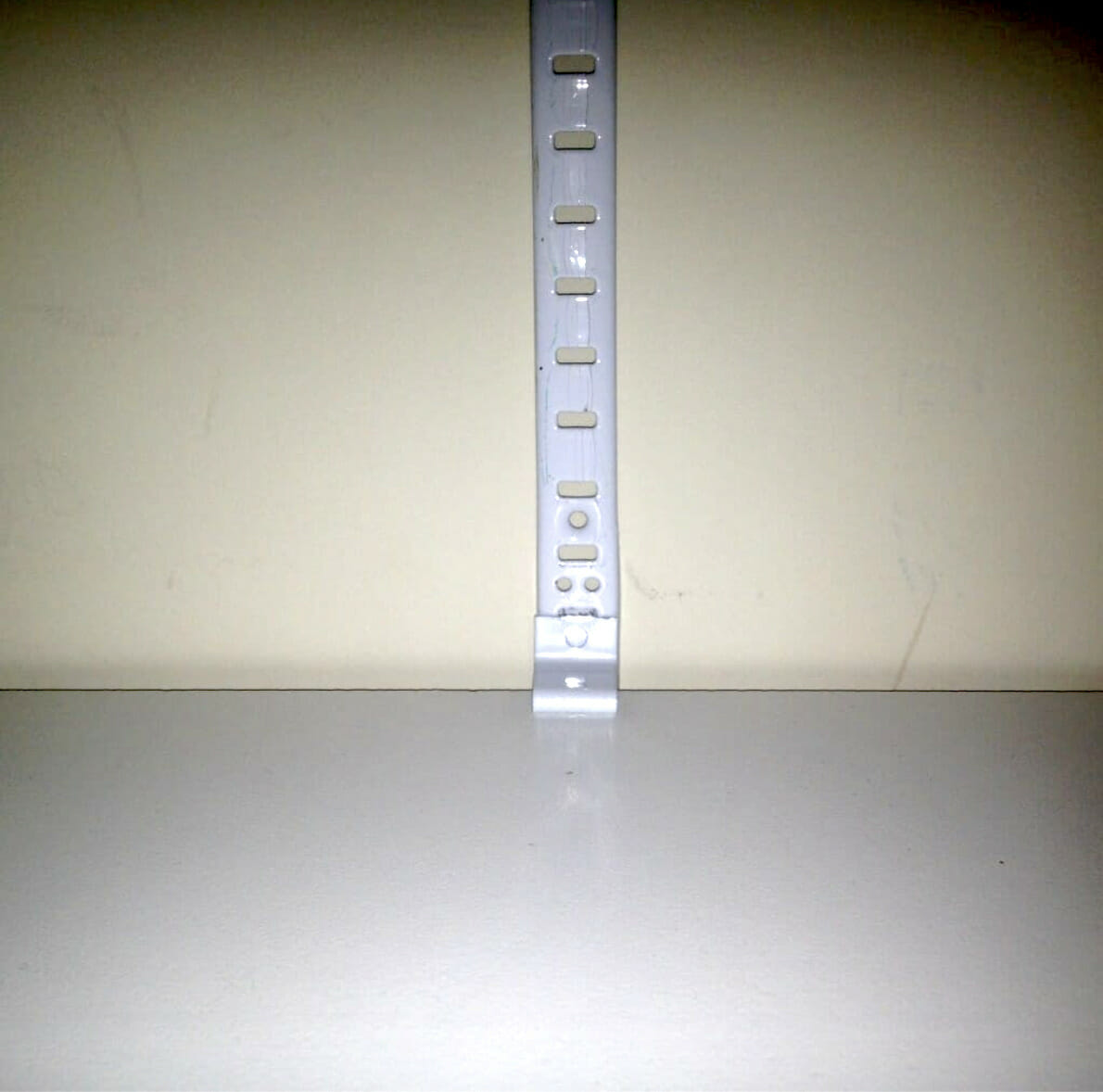 From there, I continued up one shelf at a time, always putting in the exact boxes I wanted to store on that shelf to help me determine where each set of clips should go. Once I had all of the bottom shelves in, I moved on to the shelf above the hanging-rod level.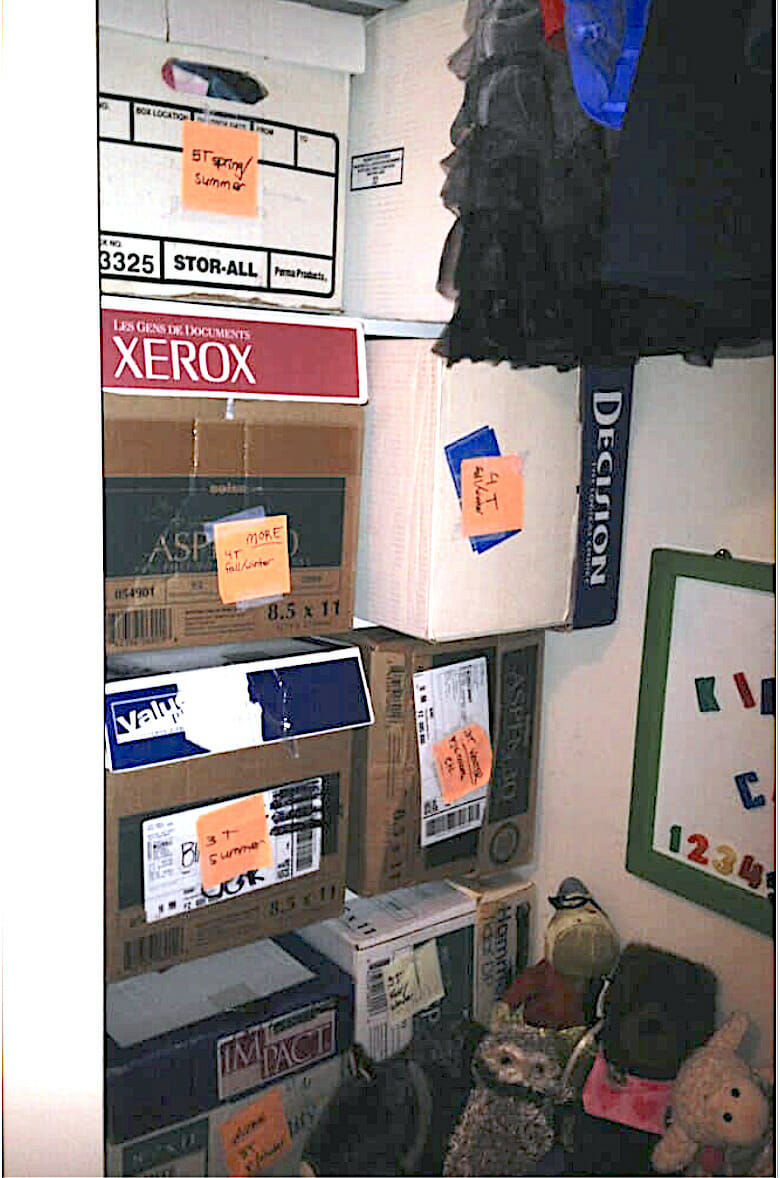 And there you have it! No more having to dig out the bottom-most box all the time, and plenty of space free on the closet floor for my kiddos' imaginations to run wild.
Have you ever done DIY closet shelving, or designed/installed a DIY closet organization system? Or, have you found other hacks to help keep your kiddos' (or your own) closets organized? If so, let us know about them in the comments!
Enjoy this post on DIY kids' closet makeovers to maximize storage? Then please share by pinning this image!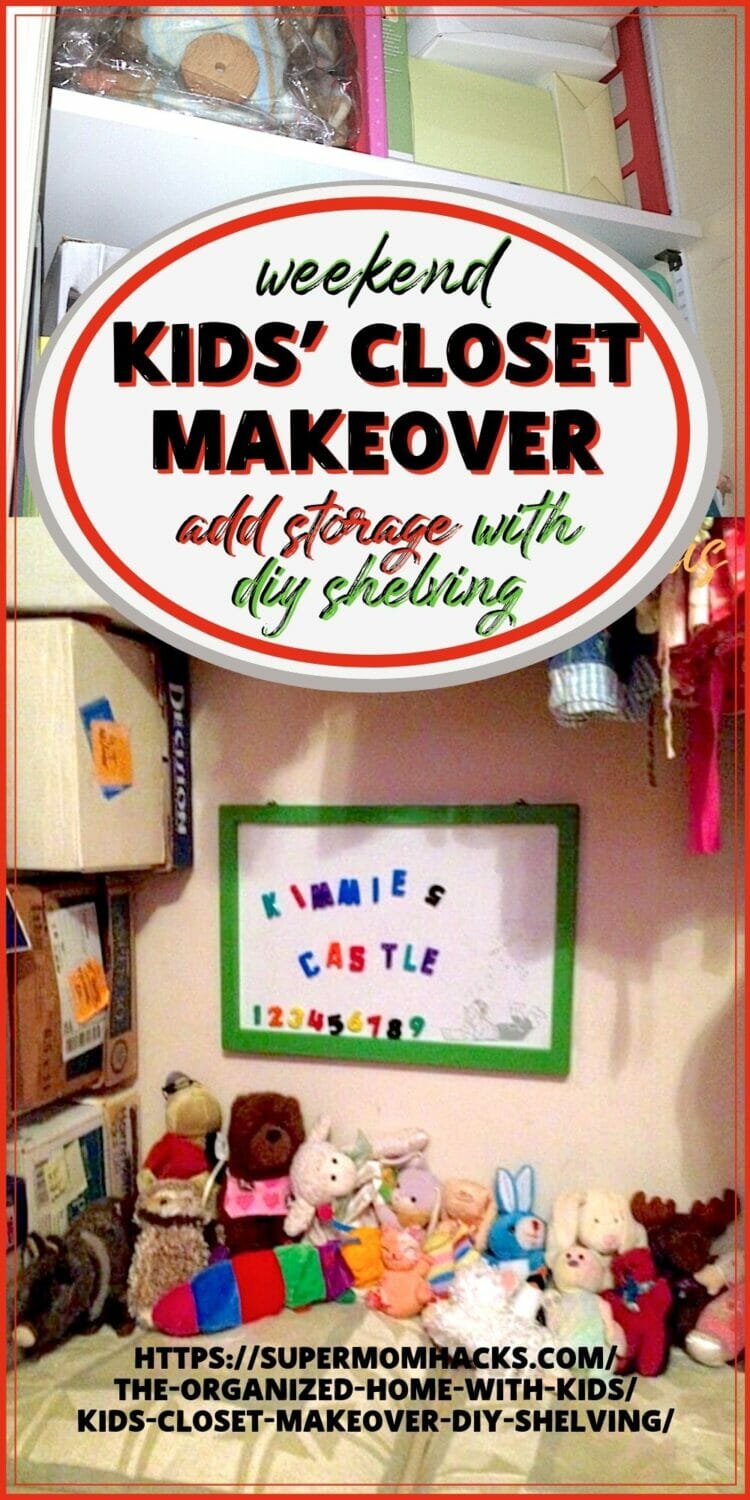 NOTE: This site contains affiliate links. I may earn a small commission from any purchases made through affiliate links, at no additional cost to you. For more information, please read the full disclosure/privacy policy.