How to Turn Your Gently-Used Kids' Gear Into Cash:
So you're overwhelmed by the amount of baby stuff still cluttering your basement – and your "baby" is now in preschool. Or you've tried the consignment store route and found the results disappointing. Or you've read my other two posts on offloading baby stuff – on the upsides of the store route and the downsides – and concluded that there must be a better way. There is! It's called the consignment sale event, or children's resale event.
While big consignment sale events aren't for everyone, there are definite advantages to choosing this option. Yes, it's a lot more work – but the payoff is also much bigger. So is the ability to clear a lot of stuff out of your house all at once.
The most I ever cashed out from a store at once was maybe $75. In contrast, my first sale event, where I sold around 80 items, netted me over $374. At my second sale event, I earned that much in the first five hours of the sale.
My total take-home from my second event was over $1100, and I eliminated almost 300 items of no-longer-needed child-rearing gear from our lives in a single weekend.
If you're considering testing the sale-event waters, these six tips will help you maximize your income: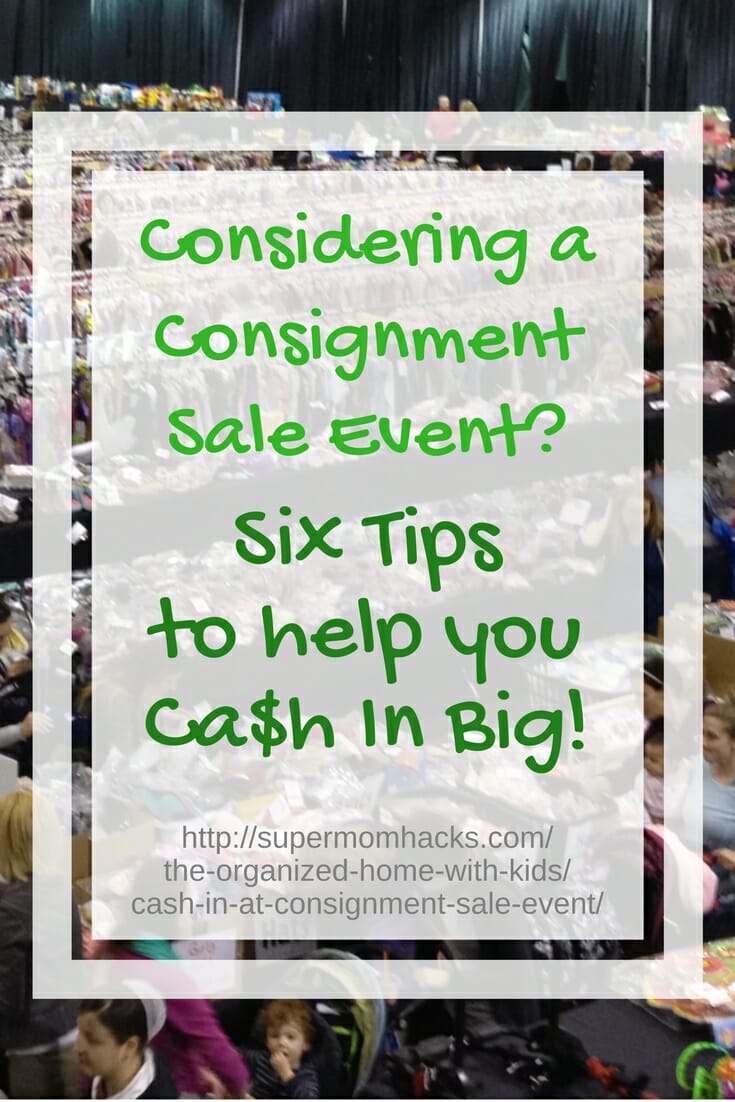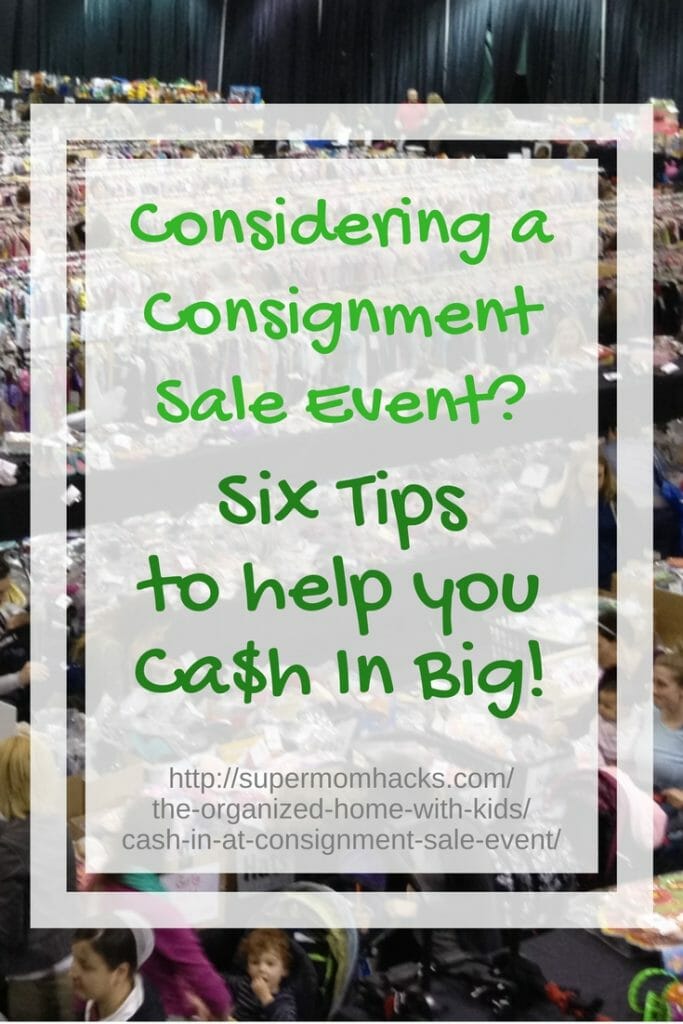 How to Make Money by Selling your Kids' Gently-Used Stuff:
1) Do your homework.
The more you can learn ahead of time about how sale events work (especially YOUR event), the better prepared you'll be. Before my first event, I picked the brain of a mommy-group friend, to collect every tip she had. I also read everything on my own sale's website, and everything I could find on Consignment Mommies.