My kids' fave munchies for hot summer days? Hands-down, frozen grapes.
I first came across this idea a couple of years before I actually tried it, and I only wish I'd tried it sooner. My hesitation is simple to explain: I assumed the grapes would freeze into little rocks that I'd then have to thaw slightly before my preschooler could chew them, or I could cut them up for the baby. (Patience is not always my family's strong suit.)
Boy, was I wrong.

How to Freeze Grapes for Summer Snacking: 5 Simple Steps
Fast-forward to a sweltering day last summer, when – in a first for my household – the seedless grapes I'd washed and left on the countertop for snacking were starting to go bad faster than my kiddos could eat them. On a whim, after
sorting,
de-stemming, and
rewashing them, I
tossed them in a container and
stuck them in the freezer.
So-simple, easy-peasy – right?
Why frozen grapes are the PERFECT summer snack
A week later, when the girls were antsy for a snack and bored with the usual options, I hauled out the frozen grapes and popped one in my mouth. It was as if I'd finally discovered grapes' true calling in life. Through the mysteries of divine creation, it seems that grapes were clearly designed to be frozen!
They easily separate from each other!
They have a frozen texture that's perfect for cutting OR chewing – NOT rock-hard, as I'd feared.
AND they make the tastiest little iceballs of sweet goodness in your mouth that you can imagine. No added sugar necessary. Seriously, your kids will totally eat them up!
The girls plowed through their portions in less than five minutes, and begged for more.
The bottom line:
Learn from my mistake: DON'T wait to try this. Next time you buy your family's favorite seedless grapes, whatever they may be, get some extras and put them in the freezer.
Your kids will thank you, and love you for it.
Like what you've read? Then be sure to pin this super mom hack for future reference!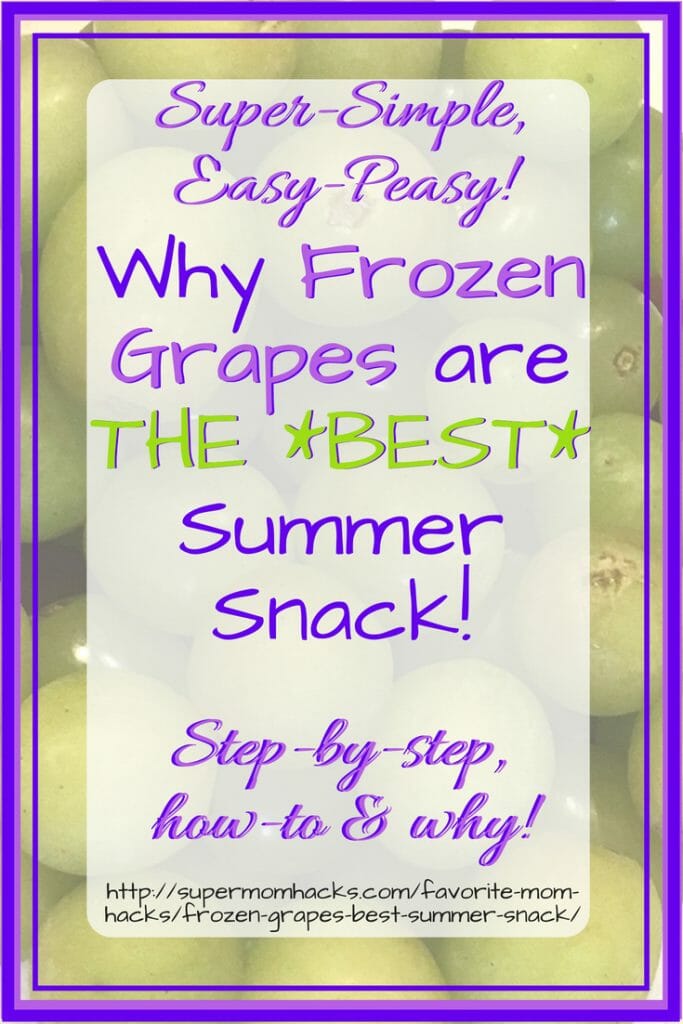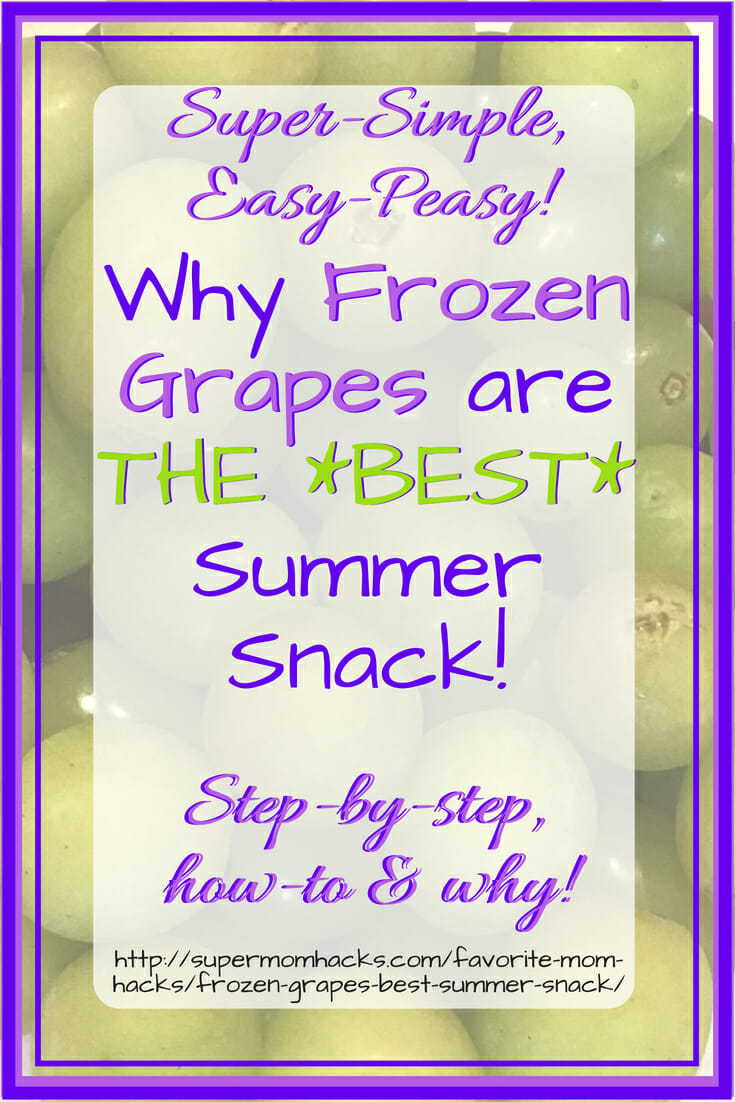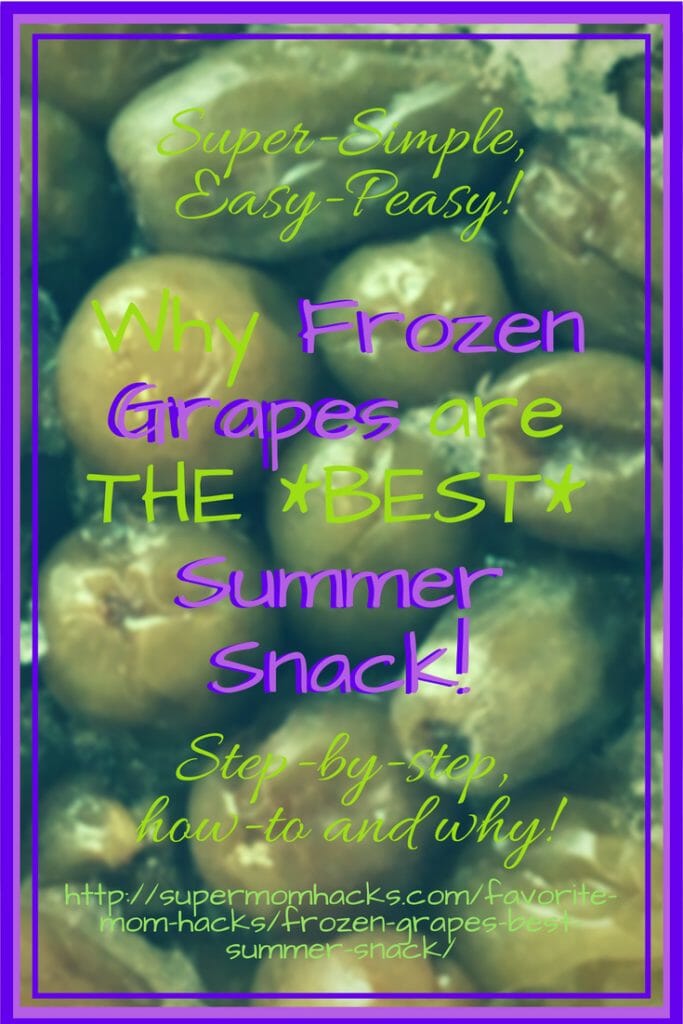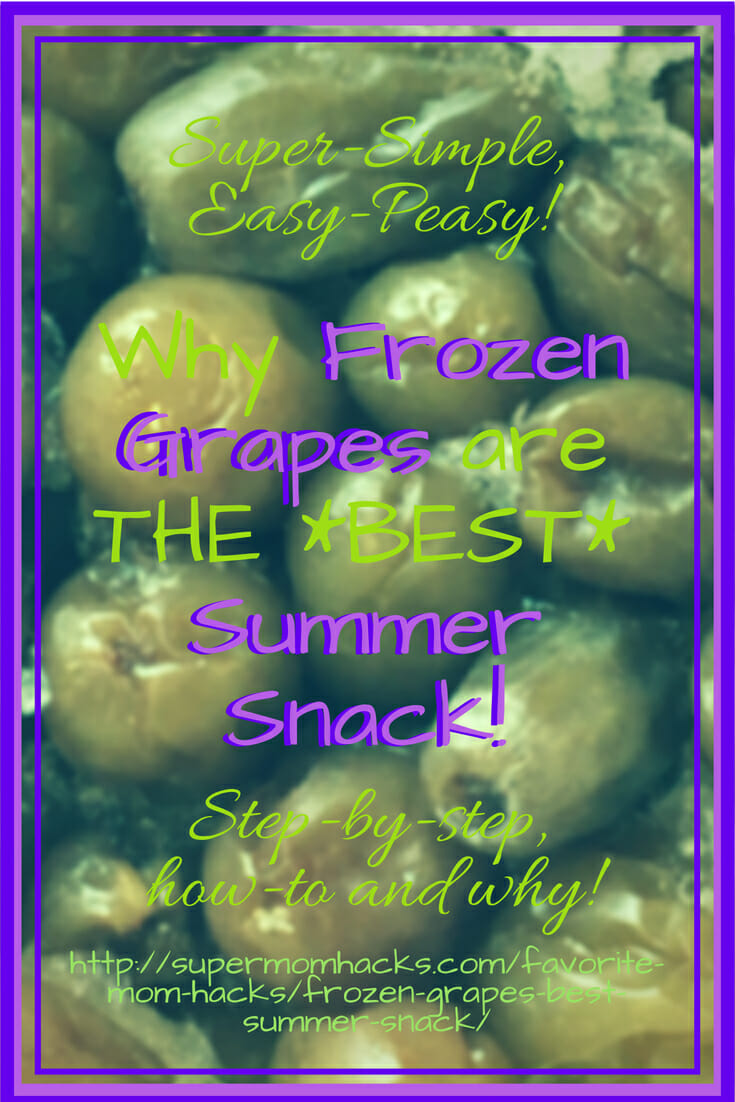 NOTE: This site contains affiliate links. I may earn a small commission from any purchases made through affiliate links, at no additional cost to you. For more information, please read the full disclosure/privacy policy.