Do you worry about the summer slide? It's hard for the average kid not to lose ground academically over the long summer break. Add in a learning difference or two, and summer can become a real threat to your child's academic progress in the upcoming school year. What's a parent to do? Slipping learning activities into your child's summer routine is easier than you think, once you know how. As my husband and I know firsthand, these sneak-attack learning opportunities make it easy to keep your child learning all summer long.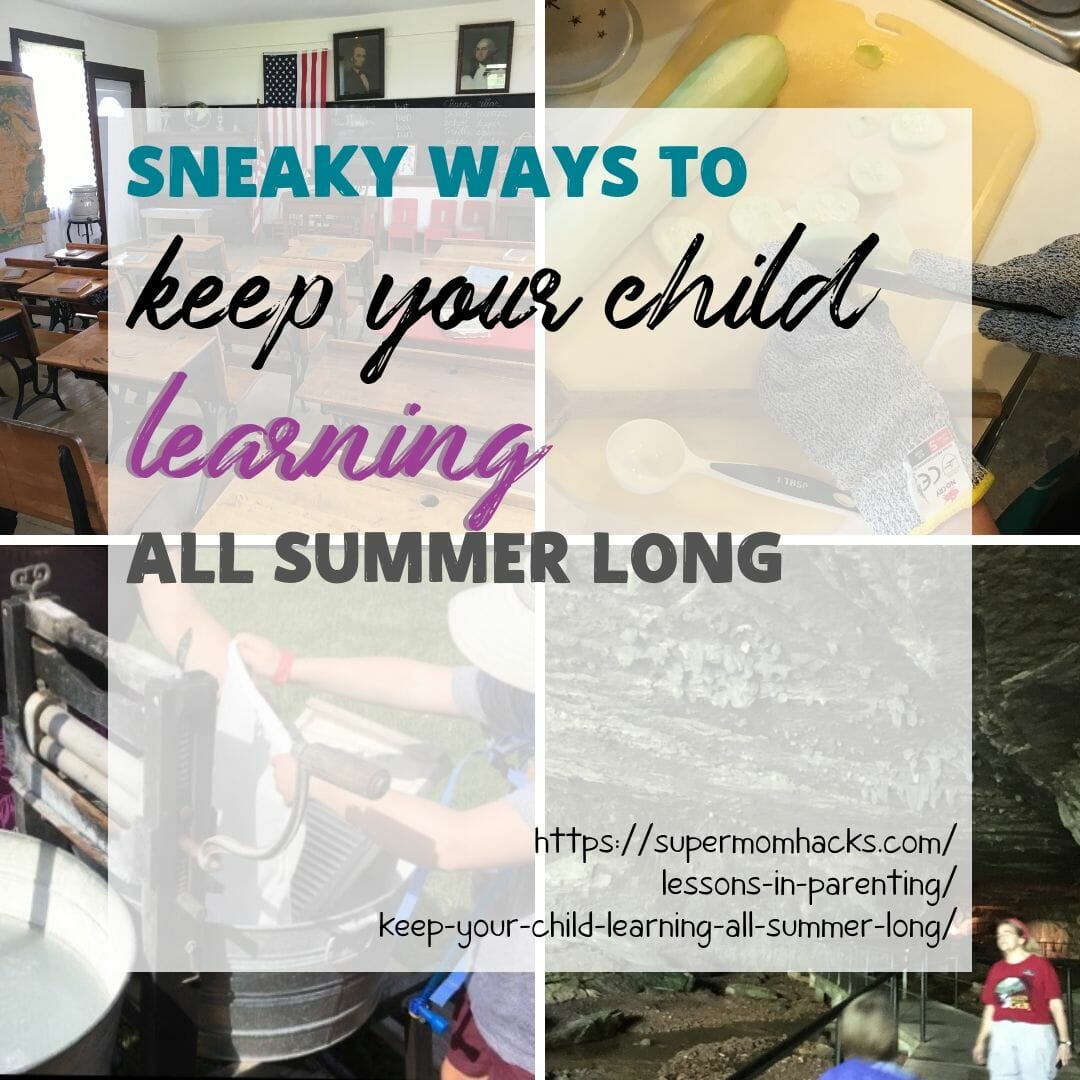 This is a collaboration post. However, please know I stand behind everything written here, and only include links to products/services/resources I'm willing to recommend personally.
Sneaky Ways to Keep Your Child Learning All Summer Long:
Read, read, read
So far, this has been the #1 summer assignment from our girls' teachers, summer after summer, ever since they were in preschool. Kids who can read should practice their reading most days. And ALL kids (those who can read and those who can't) should also spend time reading with/listening to a grownup read.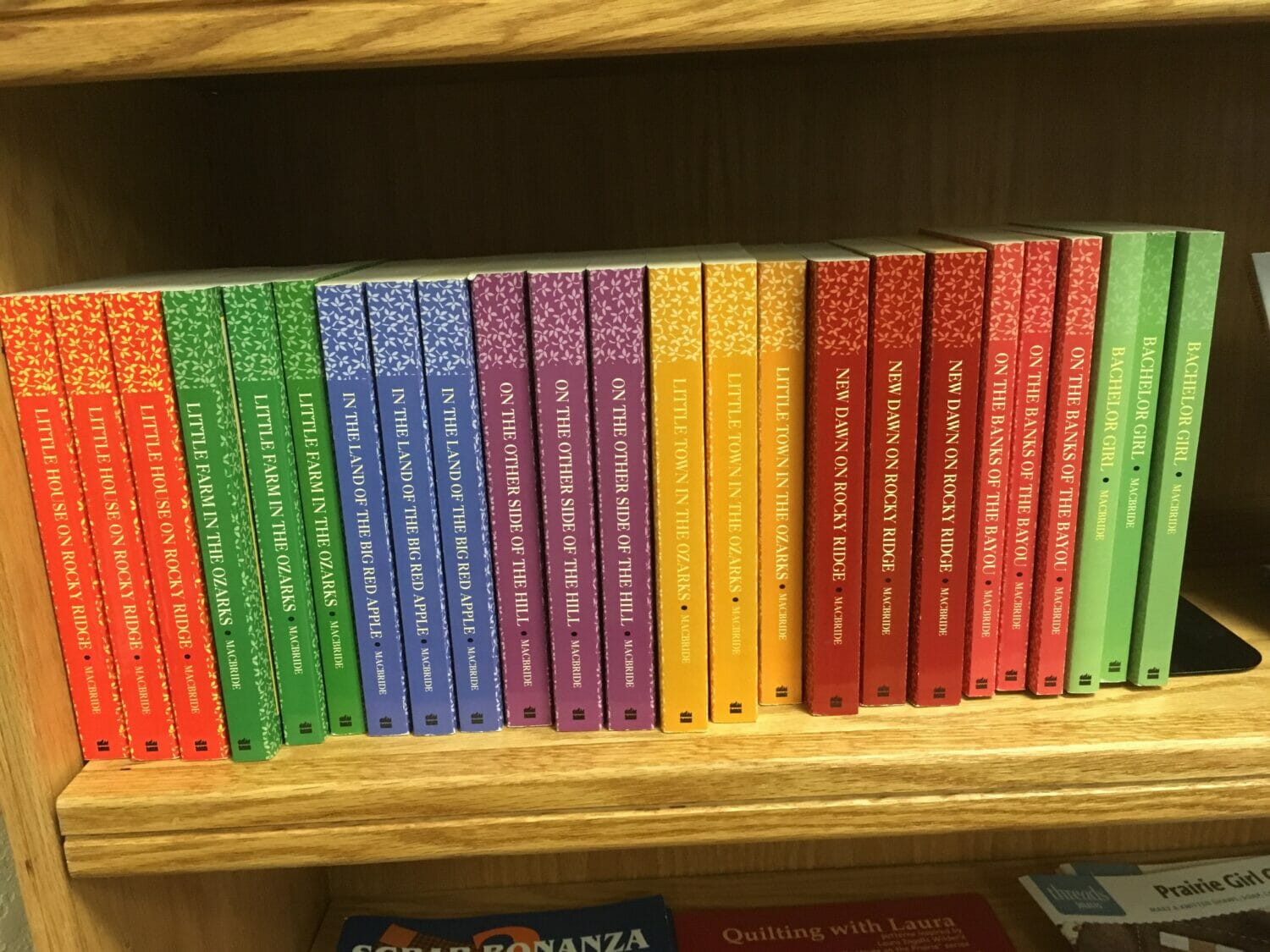 And there are so many things to choose from, you should be able to find "just-right" books for even the most reluctant readers. Dr. Seuss's rhymes and repetition are still great for early readers; the Magic Tree House series makes for a great first chapter book experience. For somewhat older kids, everything from Diary of a Wimpy Kid and Dork Diaries to Harry Potter is fair game.
Play a game
No, not the electronic kind – I'm talking the old-fashioned kind, with cards and/or boards and/or game pieces.
And if possible, try to be selective about the options your kids have available to them. Pretty much any multi-player game will allow kids the chance to practice such basic courtesies as taking turns and following rules. But many games that use a standard deck of cards will also help with number order, counting, and/or basic math.
Cribbage (a favorite of mine) helps kids learn and practice basic math skills, as will the classic versions of Monopoly. (On the other hand, Monopoly's Millennials Edition focuses on collecting life experiences, rather than accumulating wealth – thus teaching less math, but perhaps more admirable life lessons.) Scrabble is great for practicing spelling and (when played with a grownup or two) expanding one's vocabulary.
For younger children, classics like Chutes and Ladders impart lessons about actions and consequences, while Candy Land teaches color recognition. Newer games like Sneaky Snacky Squirrel, another favorite of my girls, also helps kids practice their colors; Hi-Ho Cherry-O helps with counting and basic math. And kids of all ages can learn problem-solving, spatial relations, and logic from playing with age-appropriate Smart Games. (We took several of the pocket-sized versions on our recent cross-country road trip. Hours of quiet backseat fun for the girls, as well as occasional entertainment while waiting for dinner in restaurants.)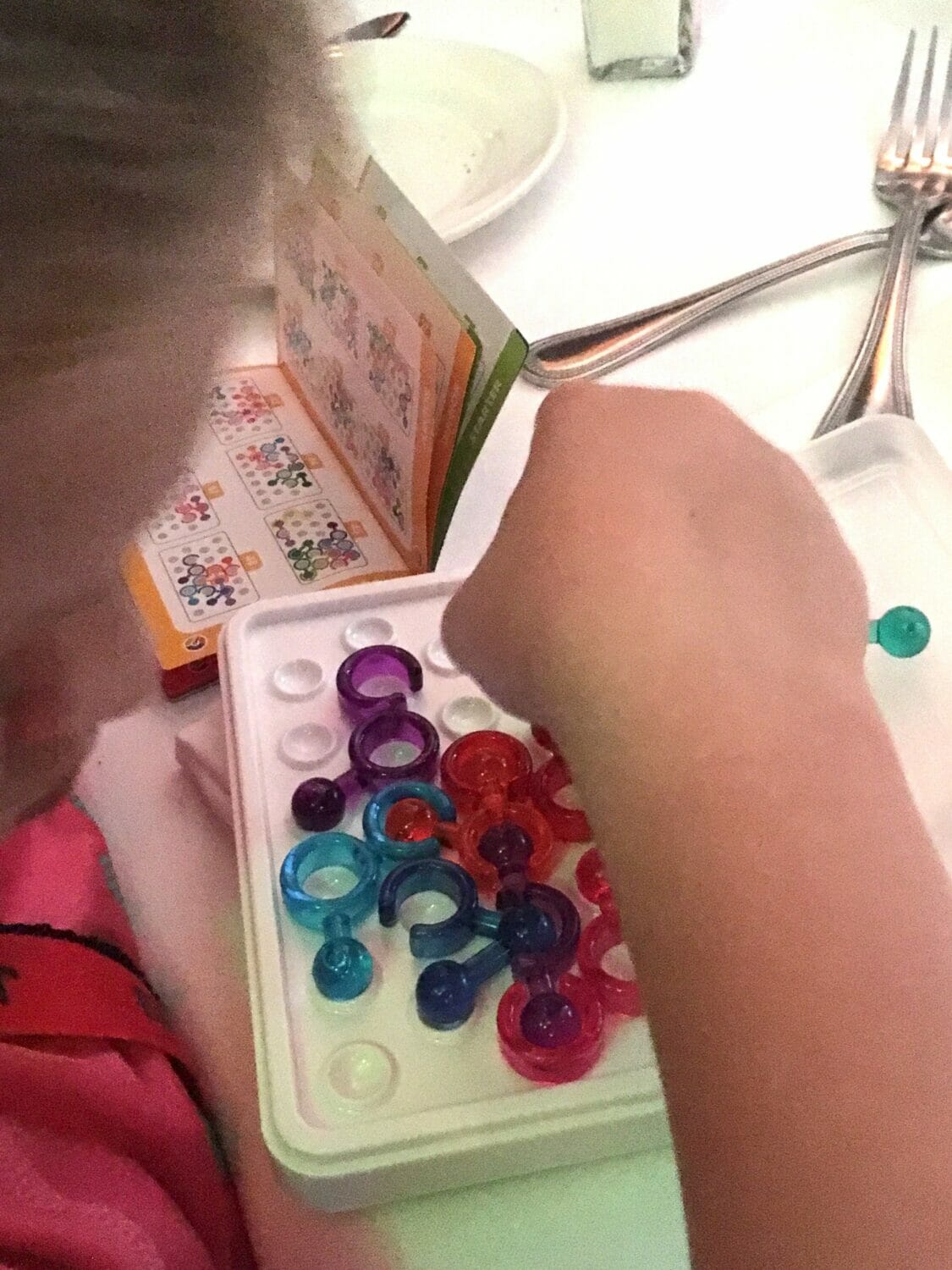 But if you can't get your kids off their devices this summer, at least try to ensure that some of their time on them is educational. For example, make a rule that before they can have free time on their device, they have to do a short foreign-language lesson or practice basic math facts. Or have them play with something that will boost their verbal skills, like work through word-puzzle games where they have to unscramble words.
Grow something
Summer is the perfect time for gardening. And whether you have enough space for a huge vegetable garden, or just space for a few containers on the porch, kids can learn so much from tending their own plants and growing something that they can then enjoy.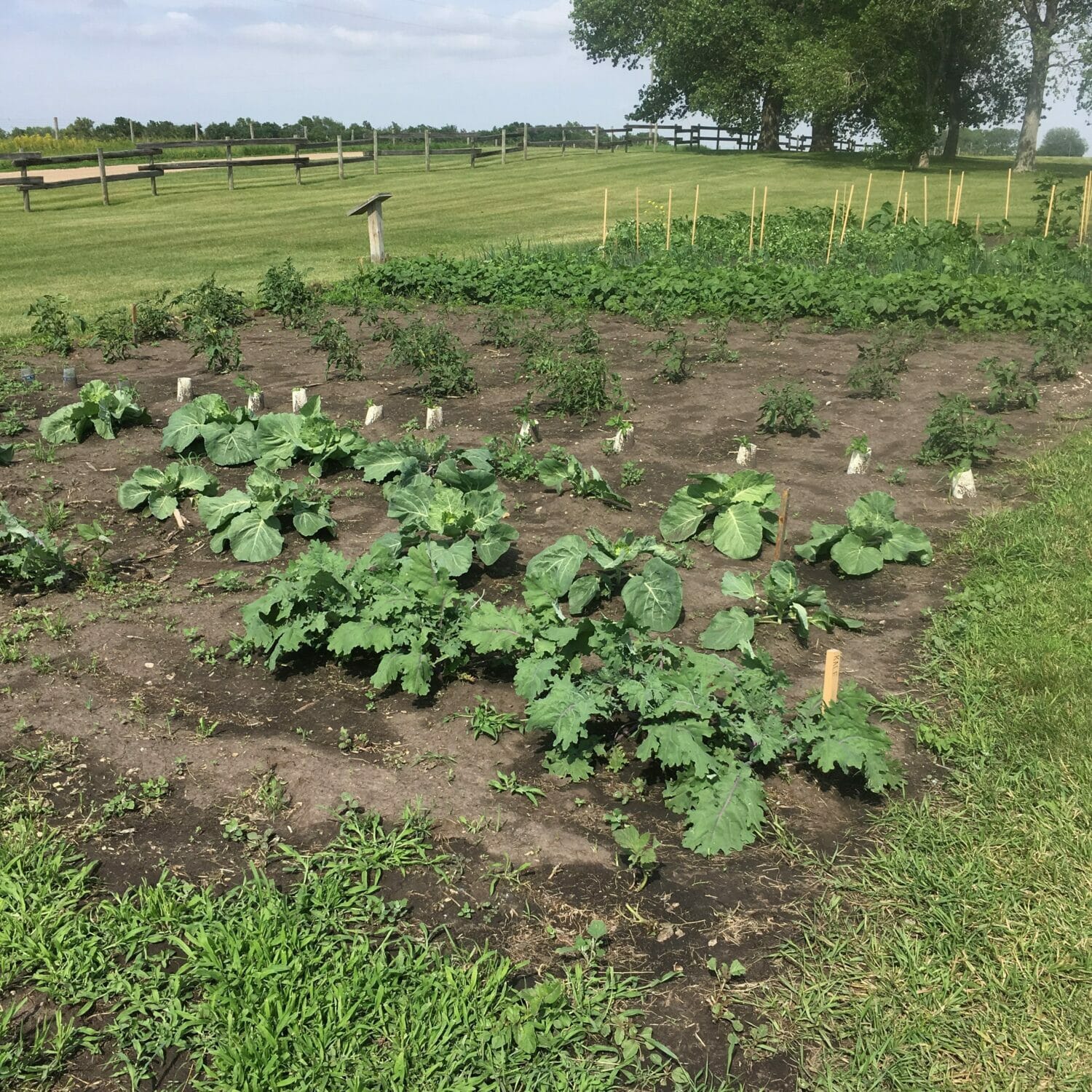 With the opportunity to choose what to plant and then parental support in tending their plants, you might even get a reluctant eater more interested in trying new foods And with a little careful guidance from grownups, kids can learn so much from growing plants, from how photosynthesis works to what different plants require for food, water, and sunlight.
Cook something
Cooking is also a great summer activity for kids. Not only can cooking also broaden children's palates, but cooking is a fantastic opportunity to experiment with new things, learn basic life skills, and above all practice math – whether it's doubling a recipe, or shopping for ingredients at the store. Trips to a supermarket as an active consumer are often especially eye-opening for kiddos, who are used to being dragged along on parents' shopping trips. Everything from cost comparisons to budgeting suddenly becomes a lot more real, when you're the one having to choose between ten different brands of a key ingredient you need for that recipe you want to try!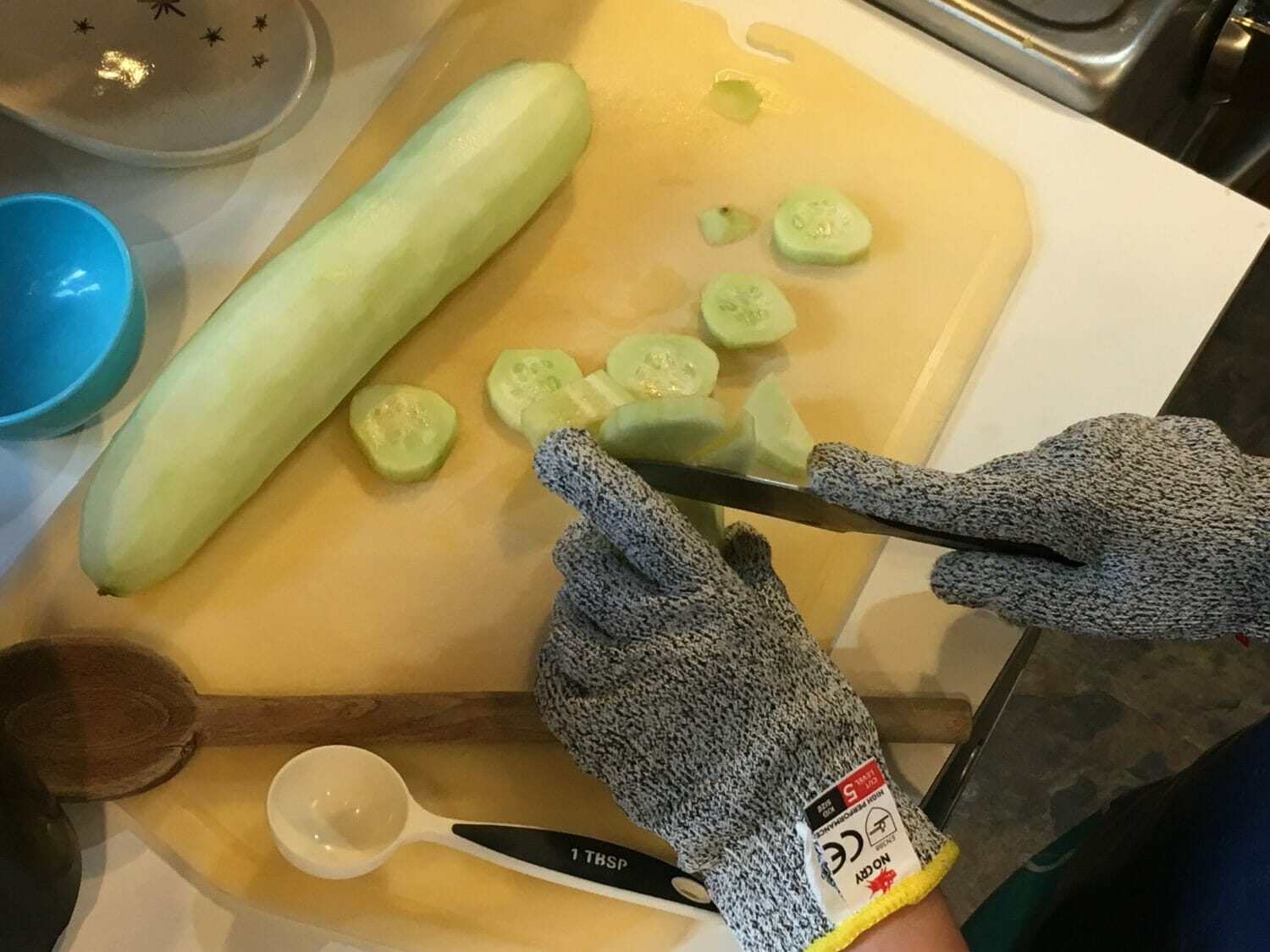 And again, with a little careful guidance from grownups, food prep is also a great way to teach kids about healthy eating, basic nutrition, and a broader range of healthy-living life lessons. Need some clues on where to start? The Choose My Plate kids' website, run by the U.S. Department of Agriculture, has tons of resources for parents and educators, including activities and worksheets for kids.
Build something
It doesn't have to be huge, or fancy. But the act of building something requires a lot of planning, advance thinking, and sometimes problem-solving on the fly. And depending on what they're building, kids can also learn about everything from aesthetics and interior design to how to wire complex electronic circuits. Moreover, if they're collaborating with others, the act of building something together also teaches kids valuable skills in teamwork and negotiation.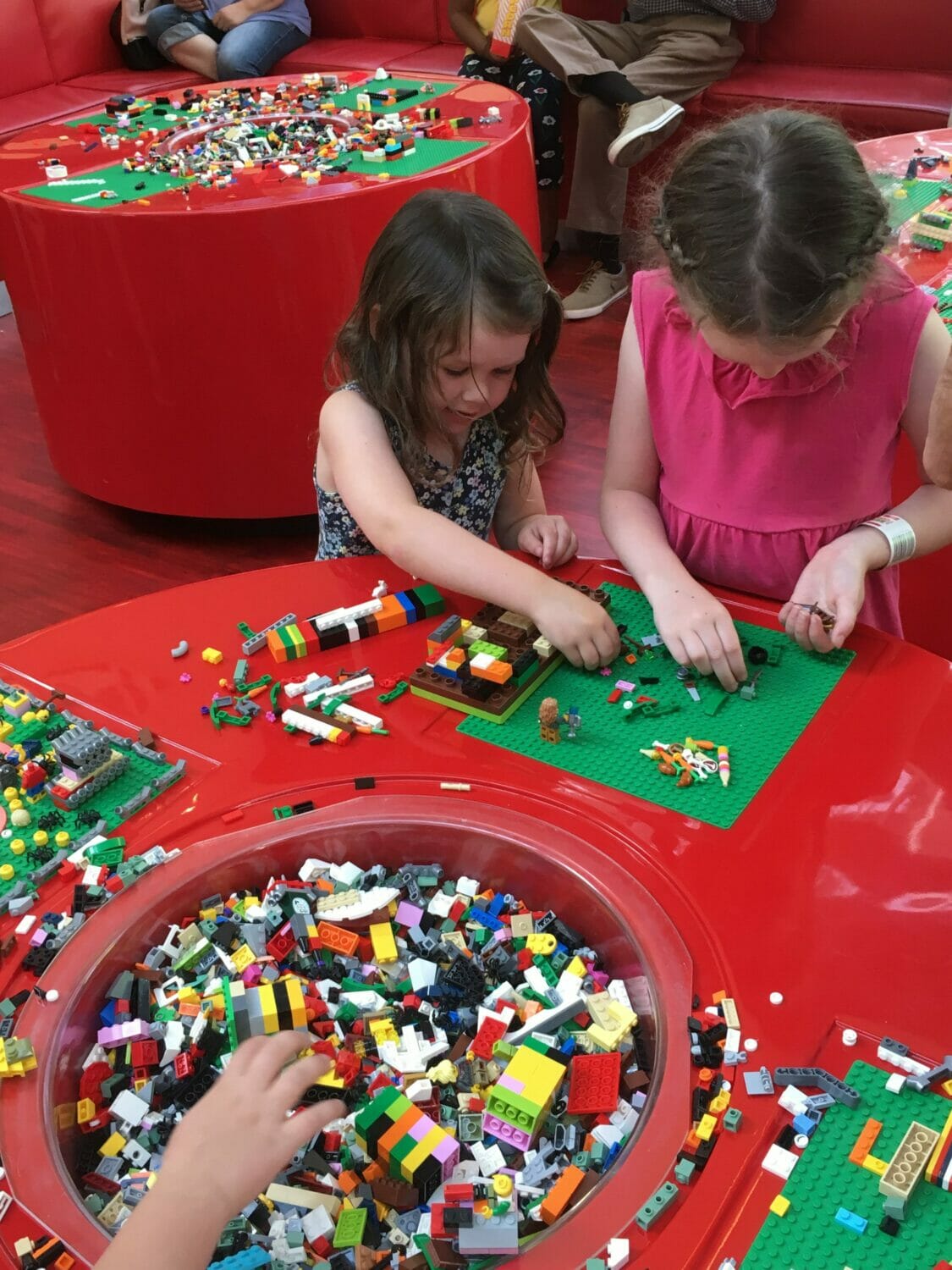 What your kids build isn't important. What matters is that they build as much as they can, in as many formats as possible. It could be something as simple as a fence around their new outdoor garden, so hungry critters don't get in. Or something as crazy-fun as a s'mores solar oven, which the girls and I made a few summers ago. Or it could be a model from a kit, or a Lego house, or a fort – whether with cushions and blankets, or an old bedsheet and a Crazy Forts set. The more your kids can build, the more they'll stretch and challenge their brains over the long summer break.
Make something
Most kids love crafty projects, and will do them every chance they get. But summer is a great time to try new crafts and learn new skills. For example, you could make your own spa-day supplies together, while teaching your kids some basic science. Or teach them one of your favorite crafting activities, whether it's beading or crocheting or sewing. Or practice blending paints or watercolors as your kiddos paint their own color wheel.
There are several places you can look for inspiration. Pinterest, of course, has tons of great ideas on everything from slime recipes to tutorials on making art with potato prints. You can also check out your local craft-supply stores to see if they have summer camps or summer classes that kids can take. At our nearest one, the girls can learn everything from machine-sewing to cake decorating.
And don't forget about making music. If your child already studies an instrument, see if they can continue lessons over the summer. Summer can also be a great time for starting a new instrument. Even at-home movie marathons can be a great opportunity for kids to practice all sorts of school-year lessons while having fun.
I've known my girls to try to play along to their favorite movie soundtracks on every musical instrument they can lay their hands on, practicing the melody on each instrument in turn. And whether your child is a fan of Frozen or The Greatest Showman, think of the fun they can have with the music videos and karaoke tracks often hidden away in the "bonus features." The other day, I caught Kimmie – who is not fond of writing – meticulously copying down song lyrics by constantly freezing the screen on the karaoke section of one of her favorite DVDs.
Go somewhere
The more you can get your child out and about, the more opportunities they have to learn new things. There are so many ways to do this, whether you have the summer off from work or have to work full-time:
Send your kid to a few weeks of camp. It doesn't have to be a hard-core academic program to be educational. My girls love learning new skills like archery and rock-climbing at Girl Scout camp. And remember, that family membership to your local science museum or children's museum

may entitle you to discounts on their summer camps

and other summer education programs. No matter what your child's interests – music or sports, theater or Legos, robotics or art – there's a camp out there where they can follow their passion.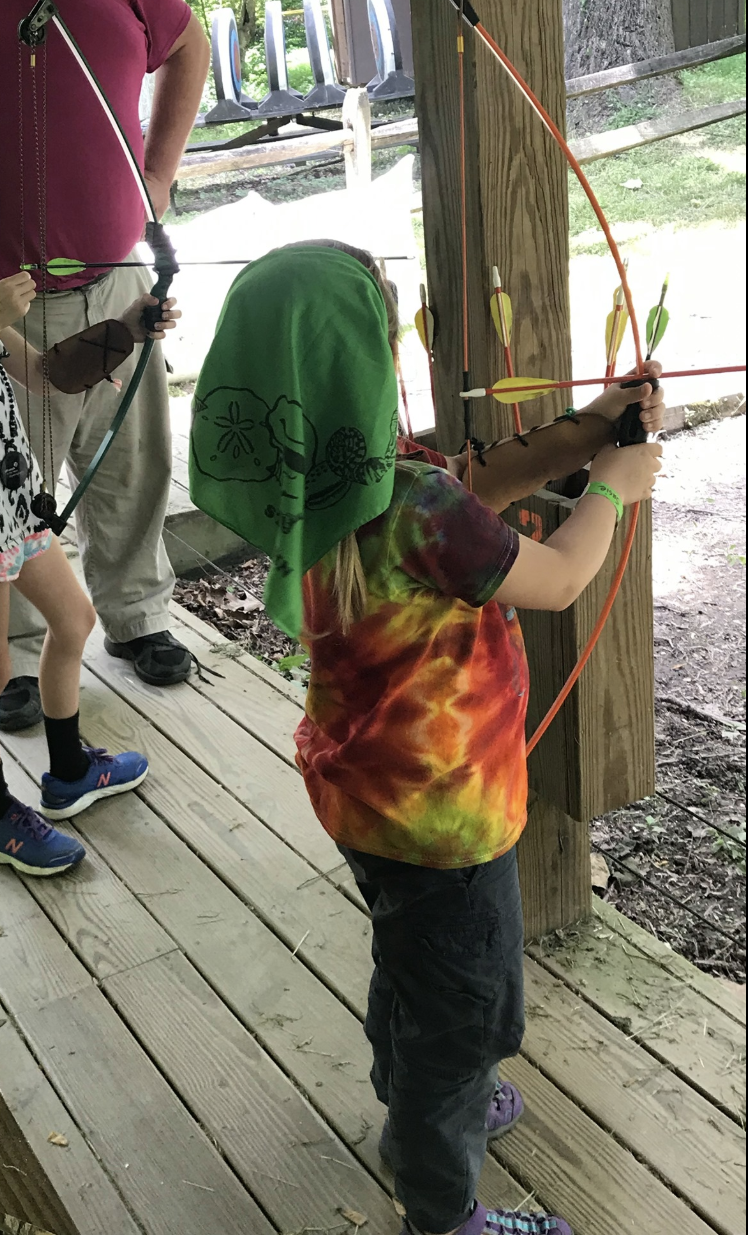 Visit local museums; even if they're ones you regularly visit, there may be new summer exhibits and activities. Or use the summer to visit some museums further from home, where your kids can learn new and different things.
Visit as many

national parks

as you can. Stop first at the Visitor's Center, and ask if that park has a Junior Ranger program, where kids can earn a pin or patch for completing educational activities while at the park. Check out the schedule of Ranger Talks at that park, and try to attend those especially geared toward younger visitors.
If you have a factory or manufacturing plant in your area (especially if it produces some sort of food that your children might find interesting), see if they have factory tours that you can take. (They may even have a whole separate museum or activity center nearby!) Not only have my girls enjoyed tours as diverse as Cape Cod Potato Chips and

Jelly Belly Jellybeans

in their short lives – learning a lot about how these products are made, manufactured, and marketed along the way – but they especially liked the free samples handed out at the end of the tour!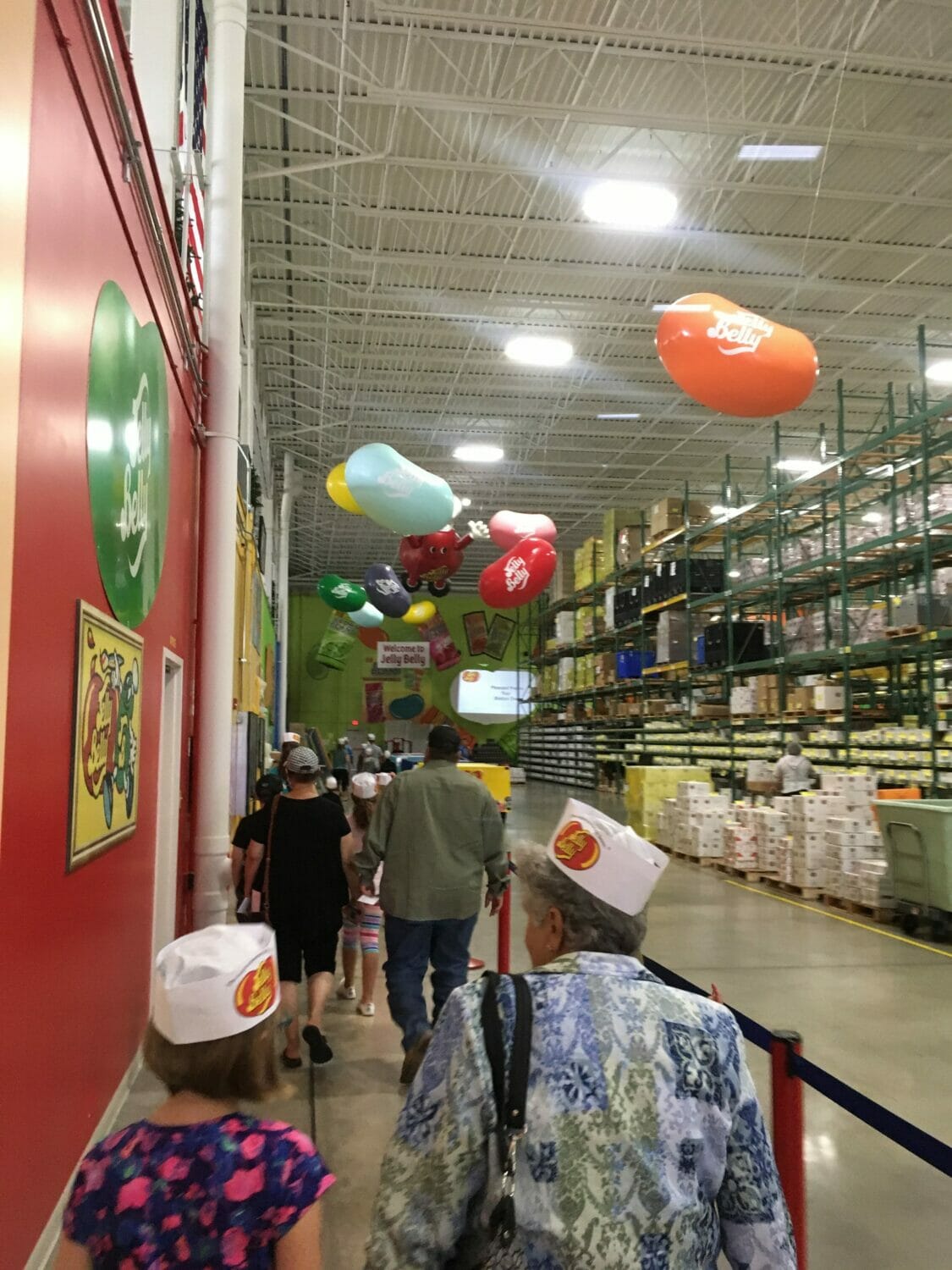 Take a family road trip, and make sure your kids have a full-sized old-fashioned

road atlas

in the back seat. That way, they can follow along on your adventures, practice math and measuring as they calculate mileage from point A to point B on the map, and learn both basic map-reading skills and geography.
Visit a living history museum, where your kids can participate in hands-on activities that help them learn about the past. These are often far more memorable for kids than their social studies lessons in school.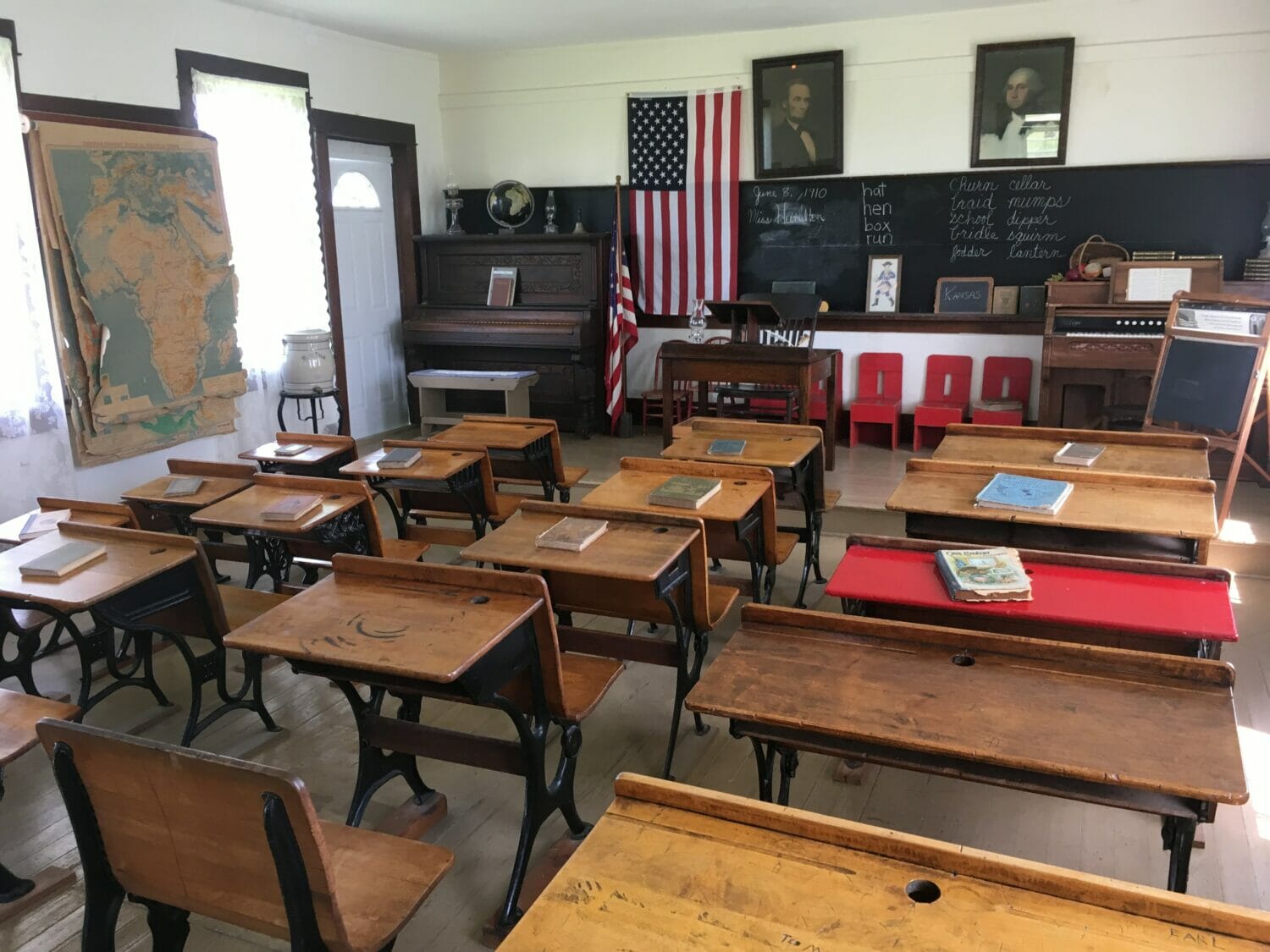 Your turn:
What are your favorite ways to keep your child learning all summer long? Let us know in the comments!
If you enjoyed this post on sneaky ways to keep your child learning all summer long, please share with others by pinning this image!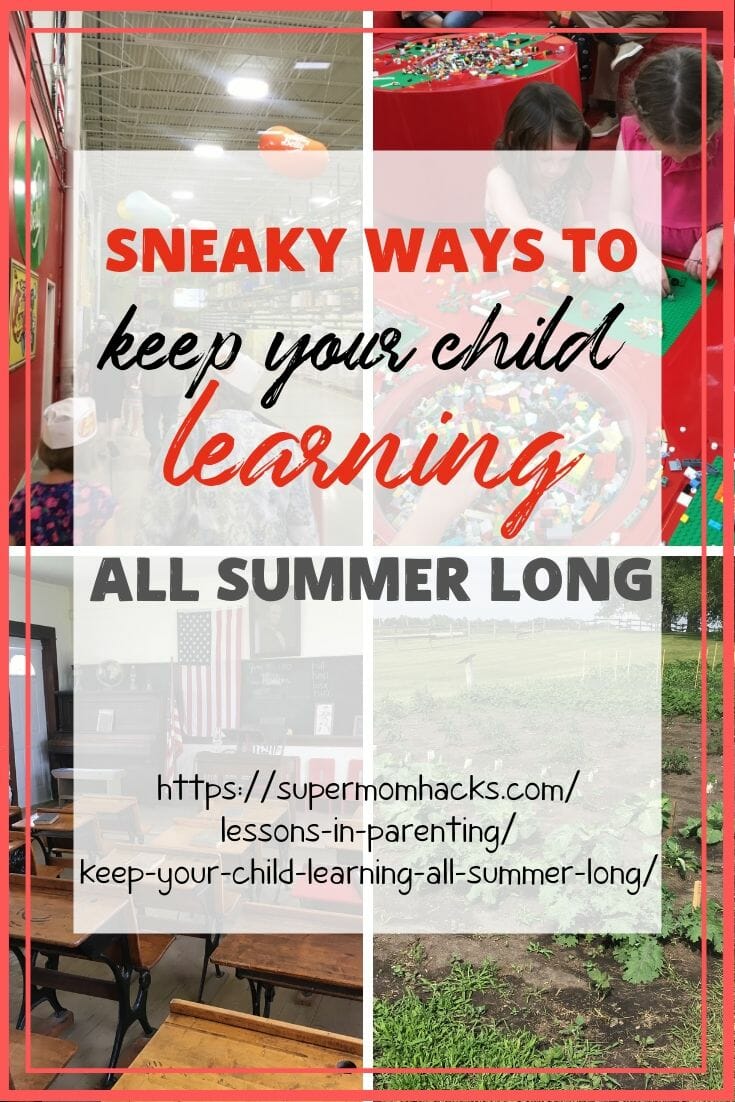 NOTE: This site contains affiliate links. I may earn a small commission from any purchases made through affiliate links, at no additional cost to you. For more information, please read the full disclosure/privacy policy.