Using Tech To Help Your Kids Learn Over Summer Break:
For parents of school-aged kids, summer can be a tricky time. If you're a work-at-home parent, you need to figure out how to meet those deadlines even while schlepping and entertaining your kiddos. You have to keep them slathered in sunscreen, and safe from tick and mosquito bites. And you have to help them avoid the summer slide.
What is the "summer slide"?
The dreaded "summer slide" is the drop in skill levels that inevitably happens when kids go on summer break. For many kids, it's not a big deal. For kids who are already avid learners, or academically gifted, the summer can even be a time to get ahead.
But for kids who struggle in school, especially those with learning differences, the summer slide is very real. (Ask my poor brother Evan, who has dyslexia. This is how he and I spent our summer mornings, every year until he was in high school: me playing "teacher," while he drilled on everything he'd learned during the school year, so he didn't fall further behind.)
Some parents may worry that the prevalence of technology makes it even harder to avoid the summer slide. But actually, savvy parents can use this to their advantage. We've been known to require our kiddos to do a daily dose of a learning program before allowing them any free iPad time. When used wisely and in age-appropriate ways, tech can not only help your kids avoid the summer slide, it can even help them advance their learning over the summer break.
Ready to learn more? Then read on: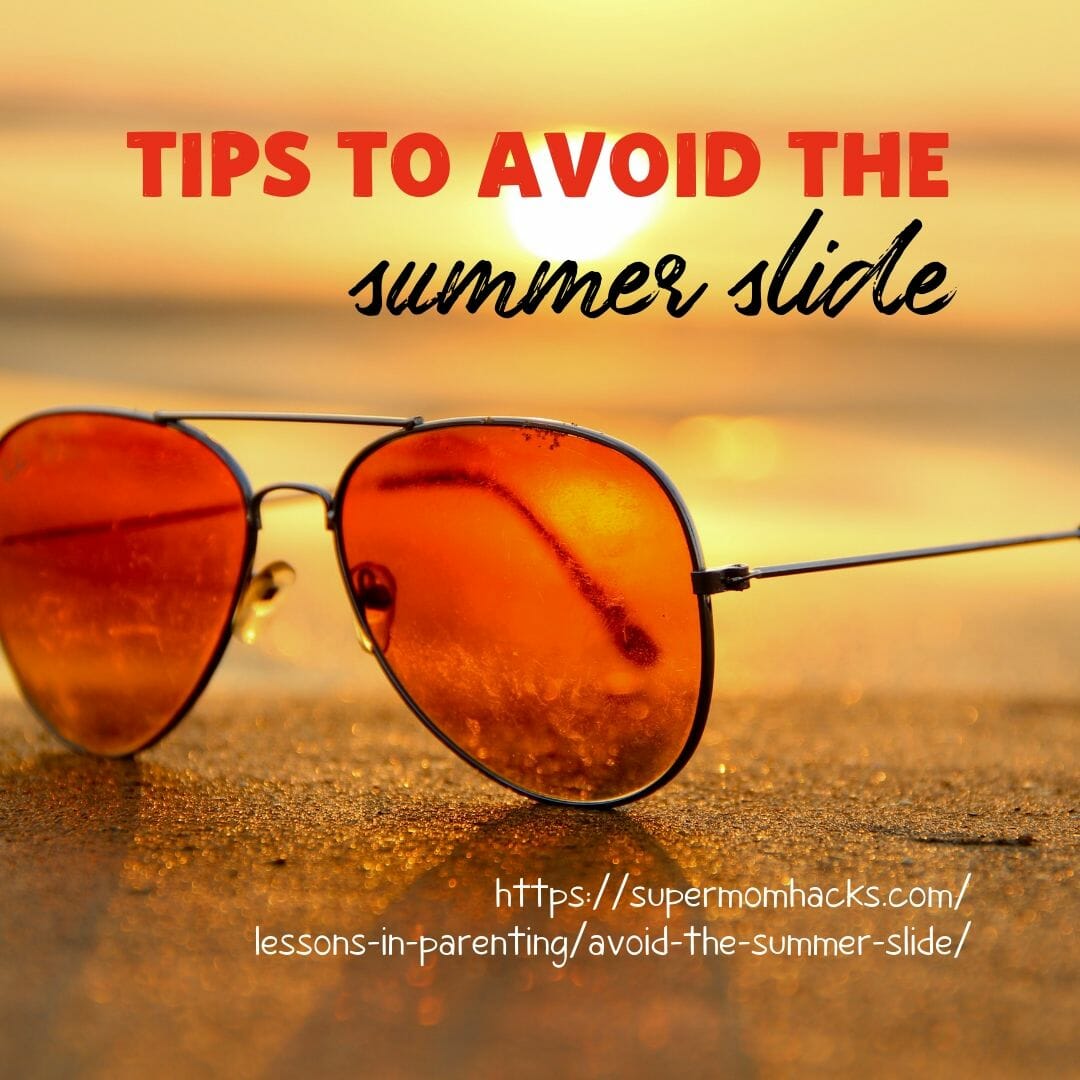 This is a collaboration post. However, please know I stand behind everything written here, and only include links to products/services/resources I'm willing to recommend personally.
How to Avoid the Summer Slide
There are so many great educational apps out there now, that all it requires is a little research for parents to find ones that will best suit their kids' learning needs and interests. I'll go over a few I've learned about in this post.
Reading and English Language Arts
Whether it's practicing spelling or building reading comprehension, there are plenty of choices:
Raz-Kids (Learning A-Z) was one of the first educational programs my girls used at school. Because they both entered kindergarten as fluent readers, their K teachers were at a loss for what to do with my girls while teaching their classmates basic phonics. With Raz-Kids, my girls could read texts at their level and then complete reading-comprehension quizzes. They liked moving through the levels. We (and their teachers) appreciated the feedback on which reading-comprehension questions that regularly stumped them, so we could target these when reading with the girls. It's not cheap (a one-year license will run you over $100), but it's an amazing program, as our family can attest.
Biblionasium is like an online book club for kids. Parents can point kids toward age- and level-appropriate texts, track what their kids are reading, and (optional) give their kids permission to engage in the online social community of other kids reading the same books. It's free for home use, but your school needs to use this program for you to access it at home with your kiddo over the summer.
Spelling City is another program your district may already be using; if not, a family license for up to 5 kids is under $35/year as of this writing. Kids in the early elementary school grades (mine and their classmates included) LOVE playing Spelling City games to practice their spelling words.
StoryJumper is a great platform for any family with a budding storyteller or author in their midst. Kids can use this site to create and publish their very own storybooks, at reasonable prices.
Word Scrambler is one my kids haven't tried yet, but it looks like a ton of fun. It's a fun, free tool your kids can use to scramble their spelling or vocab words, and then play games with each other trying to unscramble them.
For high-school students and above who want to write better – and are beyond the basics of Grammarly's proofreading, grammar-checking, and writing tips – there's the Hemingway Editor. The Hemingway Editor is similar to Grammarly, but even more advanced. I've found it super so far for helping me write more clearly and directly, all for a one-time fee of less than $20.
Math
There are so many great math programs that can help your kids stay on top of their math basics, or move ahead, over the summer months:
Xtramath is the first math app my girls used at school. It's basically an electronic flashcard program. It's simple and straightforward, but effective. Desktop access is free; to download the app version, you pay a modest one-time fee (under $5 when we did it).
Zearn is another online math-learning program that your child can use at home over the summer, whether their school uses it or not. Check with your child's teacher before break to see if your child is already signed up. If not, you can create your own "teacher" account (they don't offer a separate parent account) so that your child can complete independent learning at home over the summer.
Summer Slugger focuses on 4th- and 5th-grade math skills, and is one of the many online offerings from EverFi (see more below). Best of all, it's free!
Let's Go Learn is an online store that offers several math skills assessments, as well as an online learning program designed to target a student's areas for growth, (It does the same for ELA.) The assessments run $25 each and the "edge" learning programs are $129 each, so definitely an investment. But a worthwhile one if your child is struggling, or not being challenged by their regular school curriculum.
Learning Other Languages
Wordplay is a free online program that will help your kids learn and practice Spanish vocabulary at home over the summer. Though we haven't used it, our school district recommends it.
Our district also recommends Duolingo, which our girls have used (though not recently). Kimmie really enjoyed learning basic Spanish after we vacationed in Mexico. Essie enjoyed the ability to sample lots of different languages; though she did some work on Spanish and French, she was most interested in learning (of all things) Japanese!
Computer Skills and Coding
Typing.com teaches way more than basic typing. It's a platform that also covers the basics of everything from digital literacy to online safety. As well as basic coding and career prep. All with fun, engaging games.
If you (or your child) is interested in using the summer to learn basic coding, you've got tons of options:
Other online learning resources
Want your child to play educational games this summer? Education.com's Games section has over 600 fun choices to help kids practice everything from math and reading to typing and coding, with monthly and annual subscription options available.
Quizlet is a vast database of online study guides and study tools. Your student can use it to brush up on information, but they can also use it to explore new interests and go deeper in topics they already enjoy.
Popplet is a really cool tool that kids can use to make "mind-maps" of their information. While this is super-helpful during the school year, it's something that middle- and high-school students might also find helpful for consolidating what they've learned, mapping out projects (post-high-school plans, anyone?), and other organizational challenges in a visual medium. (Also useful for grownups!
Everfi offers a wide range of online courses that will extend and complement most students' regular school offerings. With courses on everything from financial literacy and investing, to career planning and entrepreurial skills, to mental health and anti-bullying skills, these courses cover many of the areas we wished our children's schools had time to teach. (And/or wish we ourselves had learned while we were still in school!)
Your turn:
Does your family have a favorite educational learning program, game, or app that I missed? How does your family avoid the summer slide? Tell us about it in the comments!
If you enjoyed this post on how to avoid the summer slide, why not share it with others by pinning this image?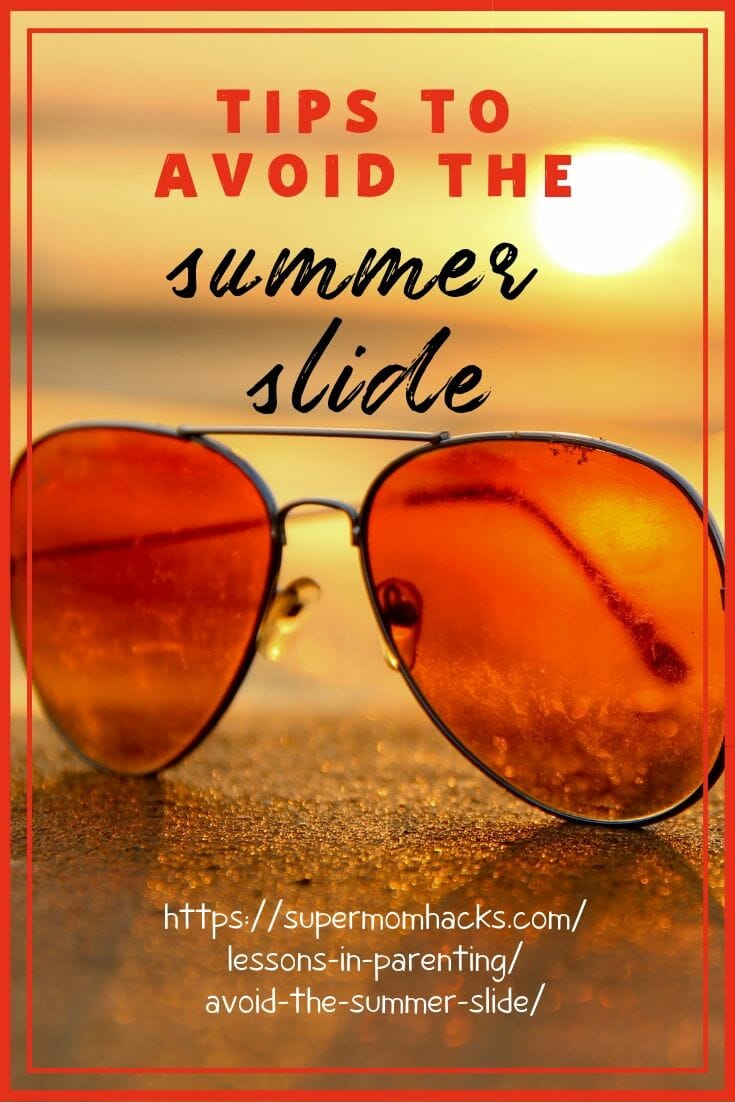 NOTE: This site contains affiliate links. I may earn a small commission from any purchases made through affiliate links, at no additional cost to you. For more information, please read the full disclosure/privacy policy.