No question, New York is one of the most famous and popular cities in the world. However, its relationship with family travelers can be complicated. On the one hand, NYC has so much to offer in terms of attractions and things to do. On the other, the tiny hotel rooms and inflated prices can be enough to dissuade families. But don't let this discourage you; with a little careful planning, visiting New York City as a family is totally doable.
Although I haven't spent a ton of time in NYC with my own kids yet, I went there for frequent day- and weekend-trips while growing up in the northeastern United States. A lot of what I learned from those trips still applies to my own visits with my kiddos. So, here are some of my top tips to help you plan your visit to New York City as a family.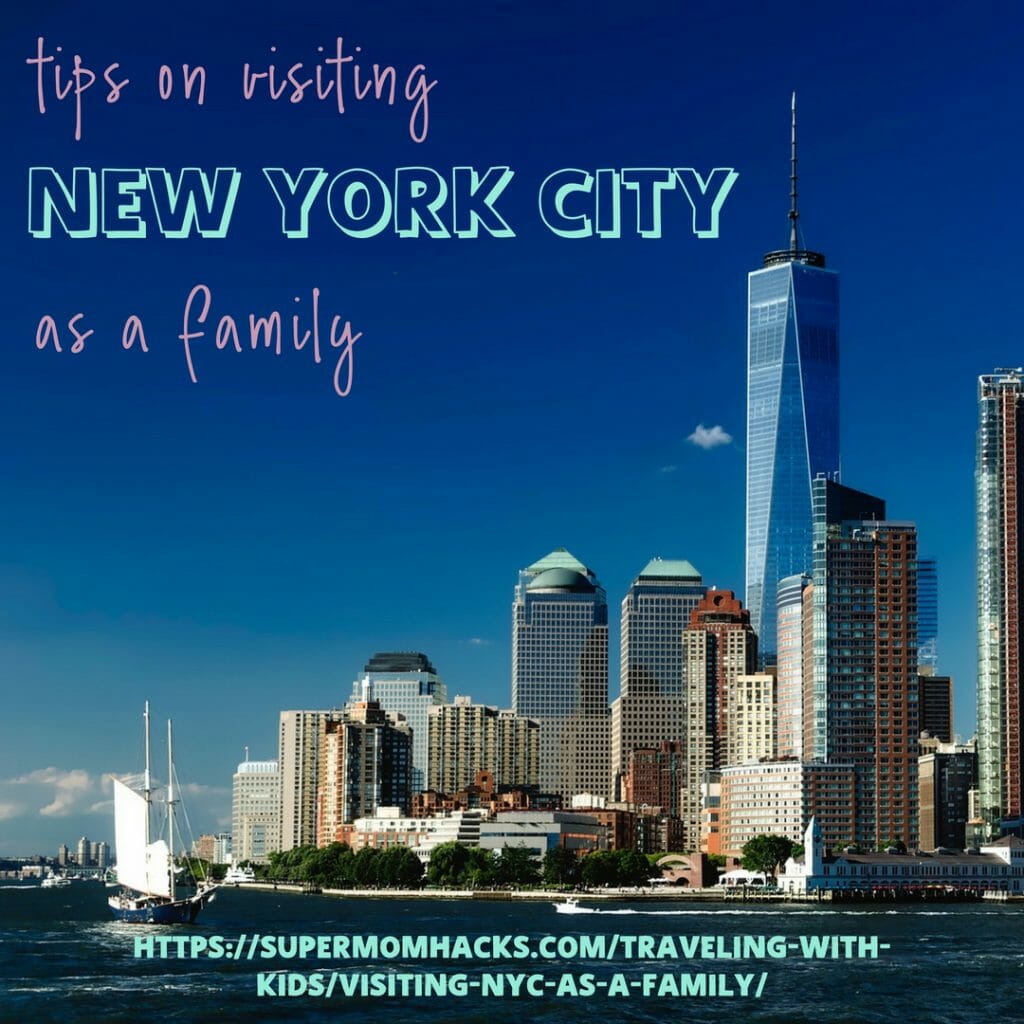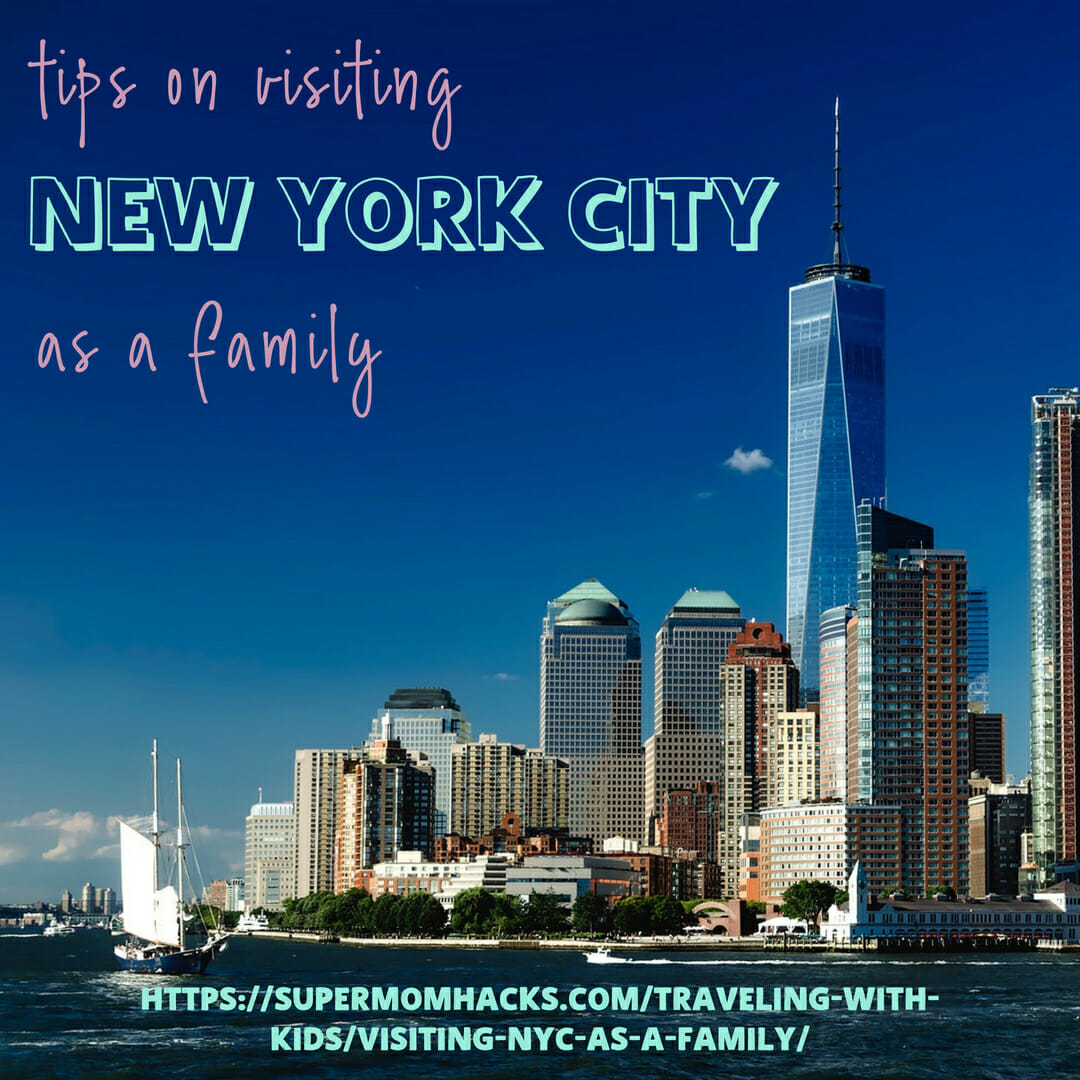 This is a collaboration post. However, please know I stand behind everything written here, and only include links to products/services/resources I'm willing to recommend personally.
Tips on Visiting New York City As A Family
1. Make the most of all of the amazing parks
NYC is home to some of North America's best urban parks, so make sure you take full advantage of them. Of course, Central Park is number one on the list, and is definitely somewhere you should visit during your time in New York. Another one that is worthy of mention is High Line.
Almost all of the greatest parks in this amazing city are open to the public and free of charge. And many of the parks have tons of attractions designed just for kids, of course!
2. Embrace public transport

If you don't live in a large city, then the thought of taking public transport with small children may seem daunting. But trust me: it is THE BEST way to get around NYC.
Not only is public transport in the Big Apple very efficient, but it's by far the most cost-effective way to get around the city. Subway and bus fares will save you tons of money AND time, compared to taking cabs. And if your kids are anything like mine and all the other children I now, they will LOVE getting to ride on the subway. Taking subway trains is a destination adventure in and of itself for my offspring!
3. Book theater tickets in advance
One thing that most families like to do when they visit New York is see a show on Broadway. From the famous Lion King to the musical Wicked, there are so many incredible shows that are suitable for all ages. The only trouble is that tickets can often be expensive.
This is especially true if you wait until the last minute to try to score seats to the show you have your heart set on seeing. This is why it's a good idea to book your tickets online well before your trip, so you don't miss out. Booking early online will also help you score the best deals, as will choosing matinees and less-popular days of the week (i.e., NOT Friday or Saturday night!).
4. Plan what attractions you're going to visit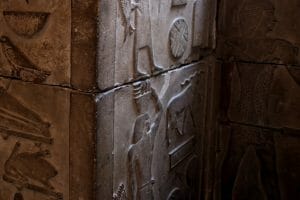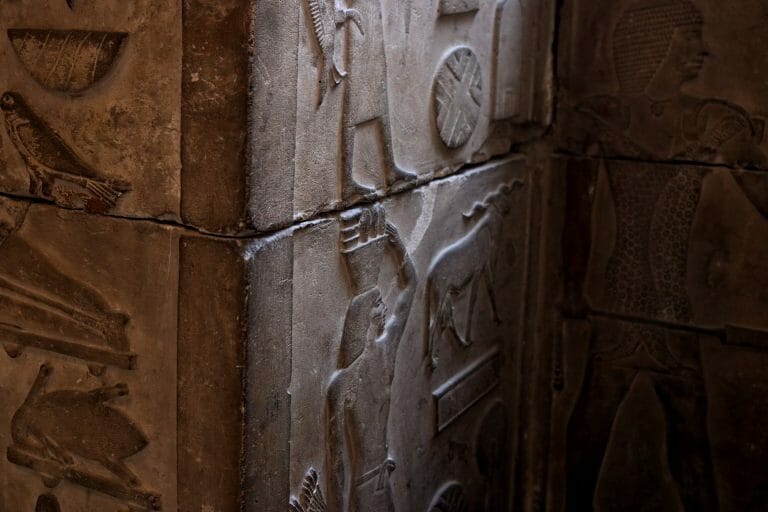 Another thing you should do before your trip is figure out what museums and other attractions you'll visit. With so many amazing museums scattered throughout the city, there's no way you'll be able to catch them all – hence doing your research ahead of time. Top free museums include NYC's National Museum of the American Indian (not to be confused with the museum of the same name in Washington, DC! – there are two separate museums, both run by the Smithsonian, one in each city) and the American Folk Art Museum. Though it's not a museum per se, another personal favorite of mine that's free to visit is the Cathedral of St. John the Divine, world's largest cathedral.
However, you'll have to pay to enter most others, including the famous Metropolitan Museum of Art. If you have memberships to local museums near your home, check before your trip to see if any of them have reciprocal admission arrangements with any of the ones you'd like to visit on your NYC trip. Otherwise, researching before your trip may help you figure out ways to squeeze the most out of your sightseeing budget, such as scoring advance discount tickets online.
5. Book for space
As I noted above, New York City's hotel rooms are often both tiny and pricey. The last thing you want to do go to the Big Apple with kids and NOT pin down where you'll stay ahead of time. So branch out your search beyond hotels. For example, a furnished apartment is likely to give you more space, be more family-friendly, AND save you money. When researching online, make sure to read reviews by other travelers with children, as they can be super-helpful in figuring out what will work best for your family.
If you take these tips into consideration, New York City can be one of the best family vacation destinations. With so many parks, museums, and other tourist attractions, combined with every type of cuisine you could imagine, you'll find something for everyone and every family. So long as you follow these planning suggestions, you'll be sure to have a fun trip that's memorable for all the right reasons.
If you enjoyed this post on planning a family trip to NYC, why not share it with others by pinning this image?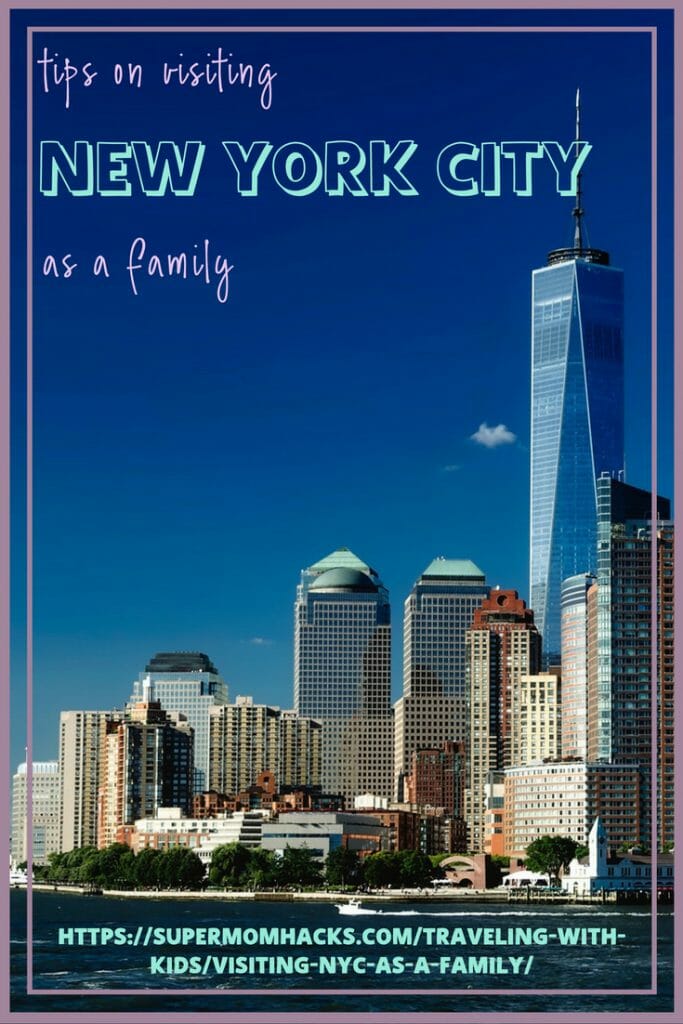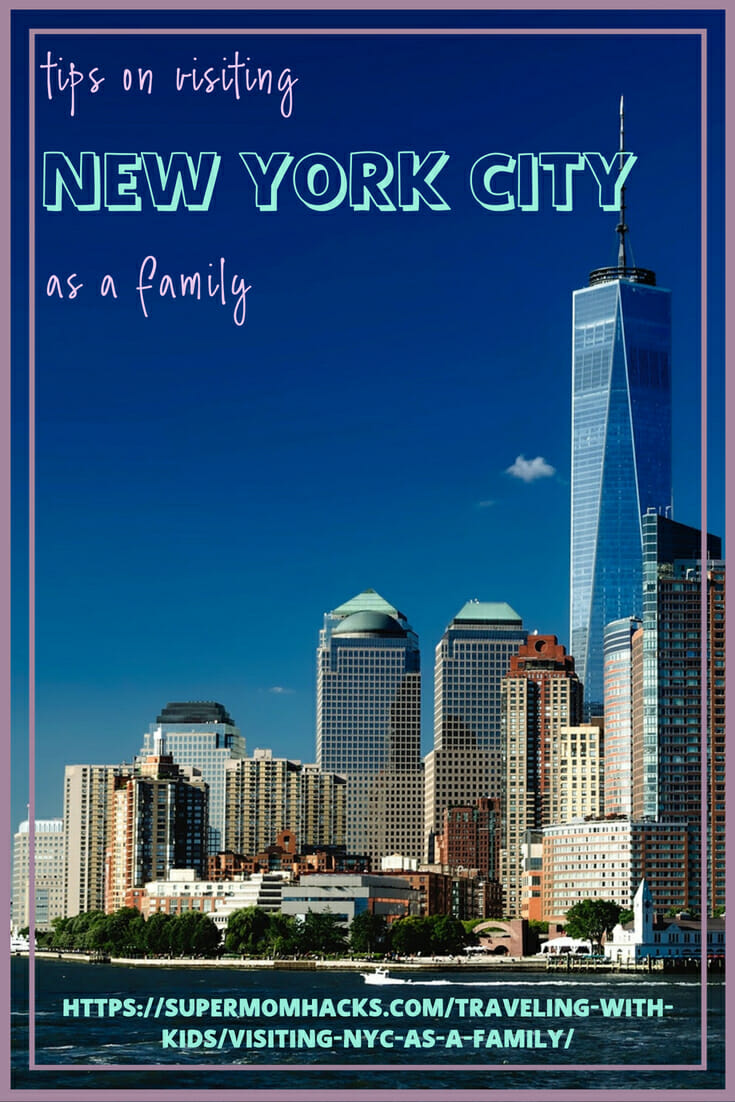 NOTE: This site contains affiliate links. I may earn a small commission from any purchases made through affiliate links, at no additional cost to you. For more information, please read the full disclosure/privacy policy.