Are you already starting to feel the cold this winter? Now that we've finally said goodbye to summer heat where I live, I've been craving all my favorite winter soups and stews and other slow-cooker hearty winter meals.
With all the hype over instant pots lately, I've been debating whether I should put one on my holiday gift list. Don't get me wrong, I LOVE my three Cock Pots (yes, we have three different sizes, and they all see regular use!). But I've heard so many good things about these new "multi-cookers," the modern electric pressure cookers that can cook food either in minutes OR over hours, like a standard slow-cooker. I'm seriously tempted.
So I've been poking around for new recipe ideas, and am back to experimenting with recipes in my existing slow cookers. There's nothing like coming home from a day of work or errands, to have some warm comfort food already cooked and waiting for you to eat.
Looking to warm up with some good old-fashioned comfort food this winter? Remember that just because it's "comfort food" doesn't mean that your hearty winter meals have to be unhealthy!
Usually I test recipes out thoroughly BEFORE I post them here. But I couldn't wait to share these two inspirations with you. You can cook these in a standard slow-cooker if you don't have an instant-pot yet. But if you DO have one of the newer multi-cookers, here's a chance to test out its slow-cooker functions.
Let me know what you think if you try them, and if they warm up your family this winter as much as I hope they'll warm us up!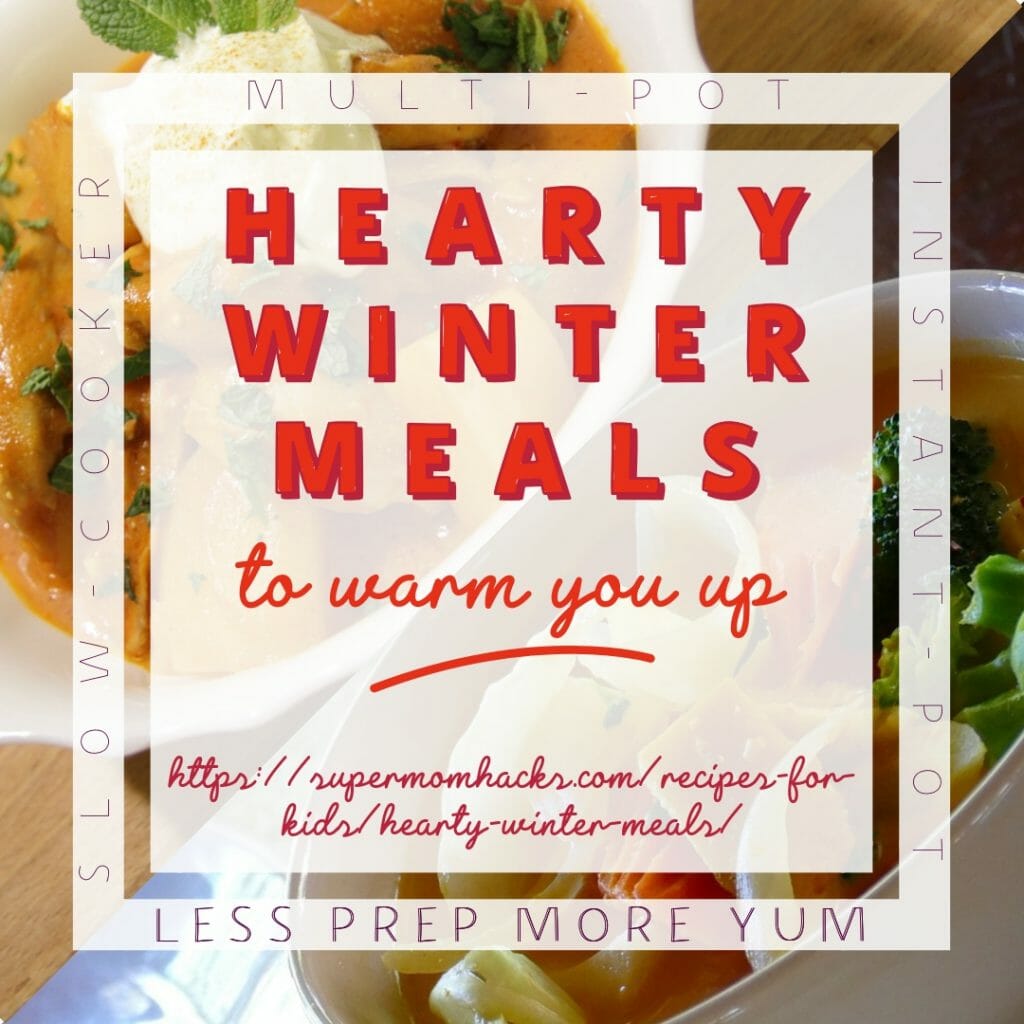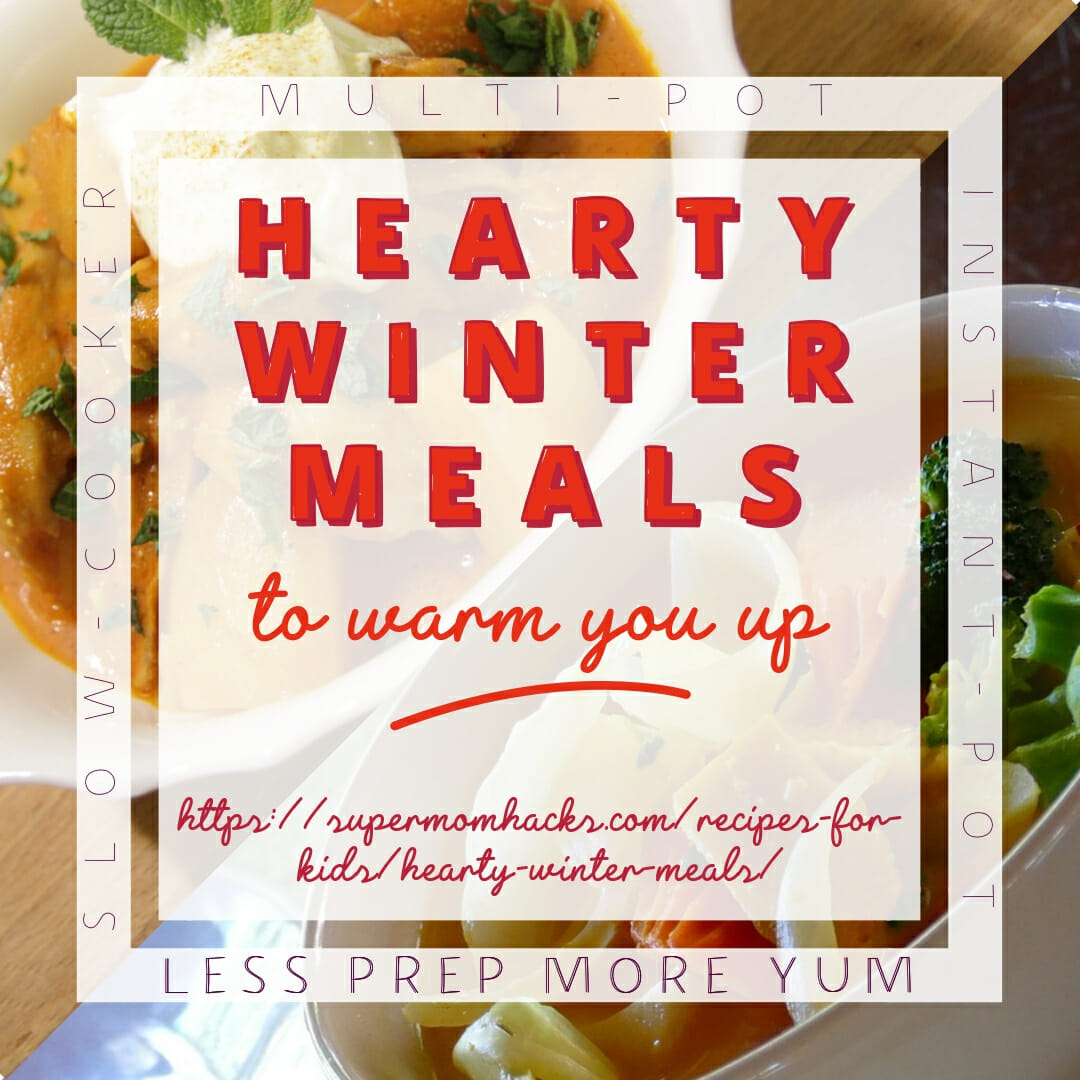 This is a collaboration post. However, please know I stand behind everything written here, and only include links to products/services/resources I'm willing to recommend personally.
Hearty Winter Meals For Your Multi-Cooker
NOTE: If you don't yet have an instant pot, you CAN make these in your Crock Pot (as I will if I don't get one for Christmas). But since you can use these recipes for either an instant pot OR a slow cooker, I'll just use the catchall term "multi-cooker" in these recipes, to cover all the bases!

Chicken Casserole
Active prep time approx 20 min / Total time 4.5-8 hours / Approx 4 main-course servings
I can see why everyone's so excited about the new multi-cookers: Multi-cookers bring you nutritious meals, and are ever so easy to do. Like a standard slow cooker, you just need to pop all the ingredients in and turn the cooker on, and you'll end up with a delicious meal that's healthy and homemade.
But unlike standard slow cookers, multi-cookers can cook food either all day (like a slow-cooker) OR super-fast (like a traditional pressure cooker.) And I admit, I've got Crock-Pot soups and stews down pat, but I rarely think to try casserole-type dishes in them.
This chicken casserole is a good example of a recipe that you can make either in a traditional slow cooker, or in one of the newer instant-pot cookers. Can't wait to try it soon!
What you need:
Olive oil
One large onion, diced
2 T all-purpose flour
1.5 lbs boneless chicken thighs
Salt and pepper to taste
3 crushed garlic cloves
2 stalks celery, diced
1 lb baby potatoes
2 medium carrots, diced
8 oz chopped mushrooms
16 fl oz chicken stock
2 bay leaves
2 tsp Dijon mustard
The basic idea:
Heat some olive oil in a pan over medium-low heat, Cook onion until it softens (about ten minutes).
Toss the chicken thighs in the flour, then season well with salt and pepper.

Fry the chicken alongside the

onion, adding in the crushed garlic too.
Put the contents of the frying pan into the multi-cooker. Then add the celery, carrots, mushrooms, and potatoes. Pour in the chicken stock, add the bay leaves and Dijon mustard, and stir everything together.
Cook on LOW for seven hours, or HIGH for four hours (depending on how quickly you want it to cook). Remove bay leaves before serving.
Serve with your favorite salad, some roasted vegetables (check out Angie's roasted sweet-potato fries over at The Peachee Pear!), or my fast & easy Winter Squash recipe.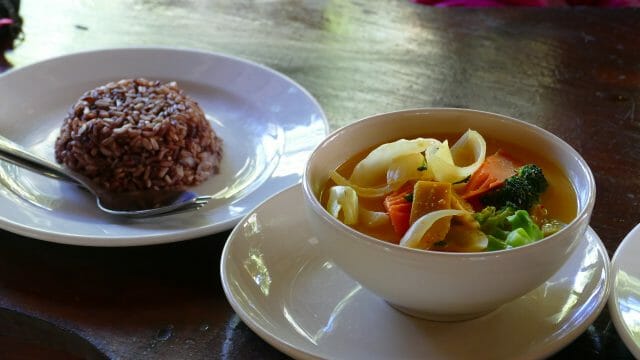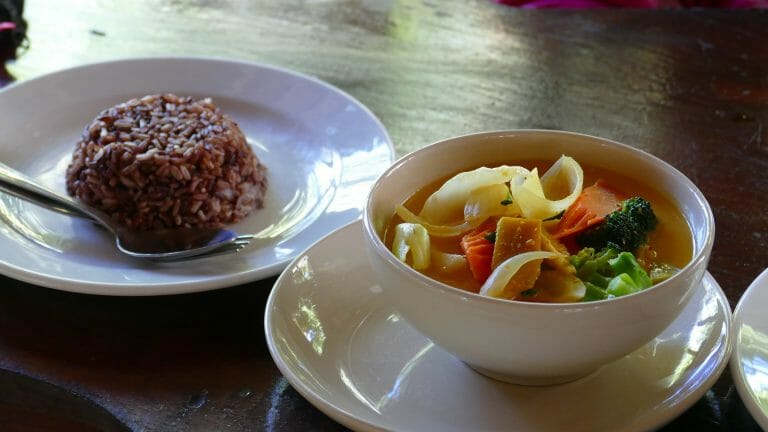 Quick And Easy Veggie Curry
Active prep time approx 20-30 min total/ Total time 16 hours (including marinating overnight) / Approx 4 servings
I admit, I'm in a bit of a slow-cooker rut. I've got those American-style pot roasts down cold, but neither I nor my cookbooks think to branch out beyond Euro-American cuisine much.
So I was really excited to realize that you can also slow-cook some of your favorite flavors from other global cuisines, too! You can make more than great stews and casseroles in multi-cookers.
For example, my family and I LOVE Indian and Thai curries. But we don't make them nearly often enough because of the time involved. Well, guess what I've just learned? You can also use a multi-cooker to cook some really tasty curries as well!
Here's a great vegetarian one to try:
What you need:
1 can (15 oz) coconut milk
3 T curry paste
1 red chili pepper, diced
2 T vegetable bouillon powder
3 garlic cloves, crushed
7 oz peeled/cubed butternut squash
1 knob fresh ginger root (1-2 in long), peeled and finely diced
1 red pepper, sliced into strips
1 medium eggplant, sliced
1 bunch cilantro, chopped
5 oz frozen peas
Cooked basmati rice, or naan/other flatbread, for serving
(Optional) Plain unflavored yogurt (we like Greek yogurt for the extra protein!), or sour cream, for serving
NOTE: Unlike many things that I'd throw into my slow cooker in the morning, this recipe gets prepped the night before! It marinates overnight on the countertop. So plan accordingly if you're going to try it!
The basic idea:
Place the diced chili, garlic cloves, butternut squash, ginger, red pepper, and eggplant into the multi-cooker.
Pour over the coconut milk; mix in the curry paste and vegetable bouillon powder. Stir everything together well, and leave to marinate overnight.
In the morning, turn the multi-cooker on LOW and cook for six hours, or until the vegetables are tender.
Stir in the chopped cilantro and frozen peas, and allow to heat through.
Serve the curry with a squeeze of lime. Enjoy it alongside some basmati rice and flatbreads.
If you find the curry a little too spicy for your taste buds (or your kids'), add a dollop or two of plain yogurt or sour cream to cut the heat. (My girls and I LOVE doing this, since Daddy's tastes are for more heat in food than we can handle sometimes!)
These are just two fantastic hearty winter meals that you can enjoy over the coming months, without a whole lot of prep time. We can't wait to try them in our family, and I'm sure they'll warm you you and yours up, too!
Don't these hearty winter meals look yummy (and easy!)? Why not share with others by pinning this image?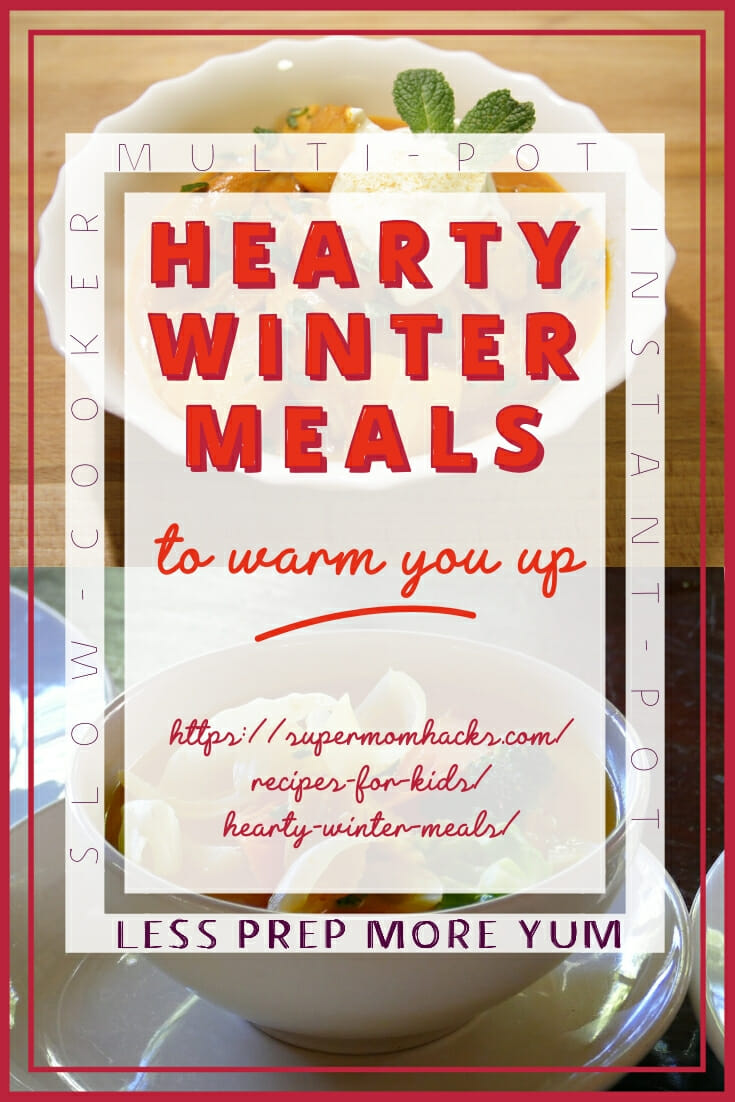 NOTE: This site contains affiliate links. I may earn a small commission from any purchases made through affiliate links, at no additional cost to you. For more information, please read the full disclosure/privacy policy.