Finally the time has come. All those months of stocking up on baby stuff are over. Your bundle of joy is home with you, and you couldn't be happier. But there's just one problem: you're more exhausted than you ever thought possible. How come no one coached you on how to get sleep with a newborn at home?
Screaming babies and night feeds aren't exactly conducive to getting the rest you need to function, let alone recover from childbirth and take care of your other obligations. But no matter how tired you are, it's hard to sleep when you know you need to be up in an hour.
Your brain won't stop reminding you of the laundry, dirty dishes, and everything else you could be doing while Baby naps. Or, perhaps you think too hard about the fact you need to get to sleep. Either way, by the time you finally doze off, Baby is awake again!
This is many new parents' reality But it doesn't have to be this way. I first became obsessed with quality sleep as a stressed student. By the time I became a parent, I already had an arsenal of tricks ready to go. If this is the first time you've really struggled with shut-eye as an adult, take hope: there are things that CAN work!
With the right techniques, you really can get to sleep at a moment's notice. Here are some of my fave tips on better sleep. Try them to see which make a difference. If you still need more inspiration on how to get sleep with a newborn, I'll link to other posts on sleep at the end.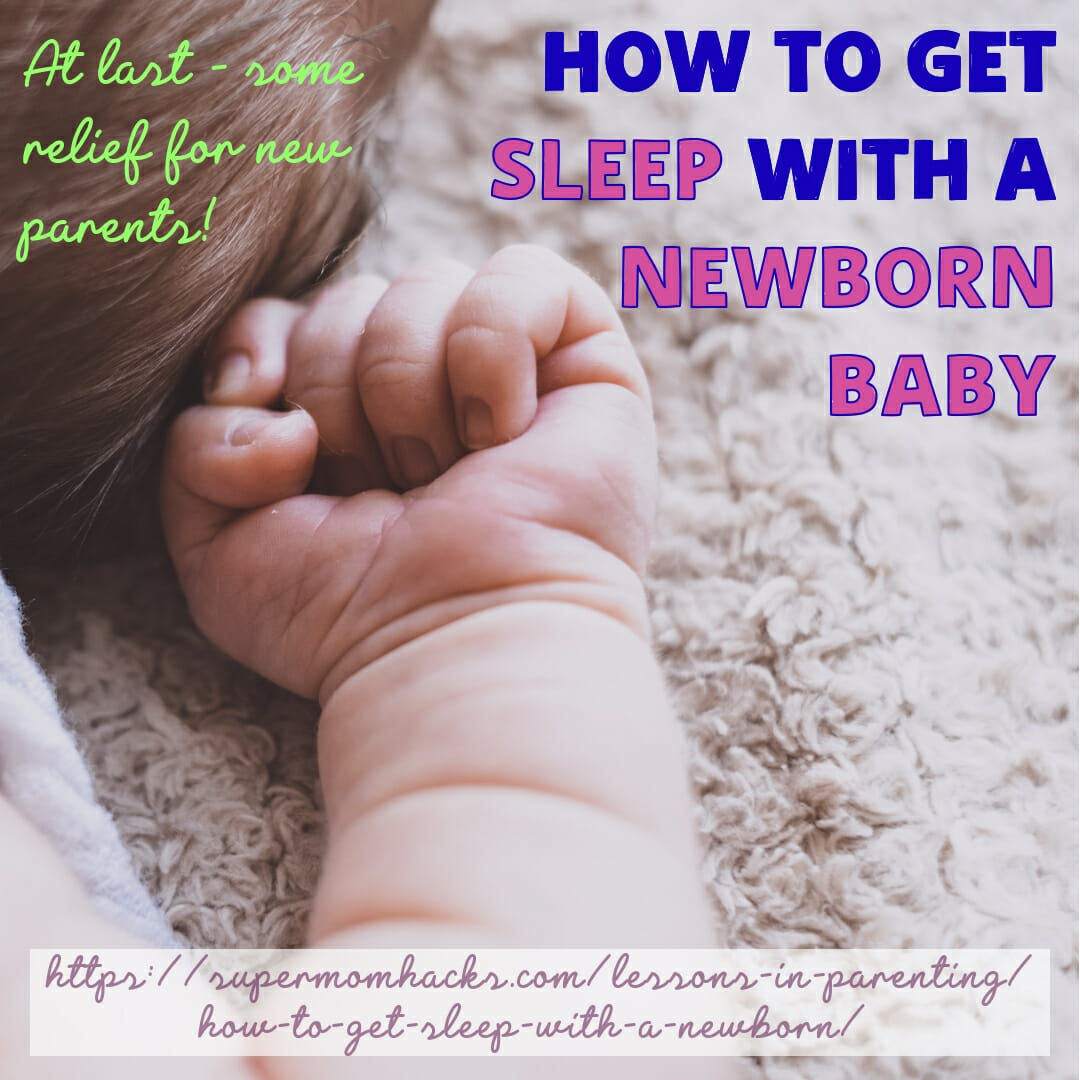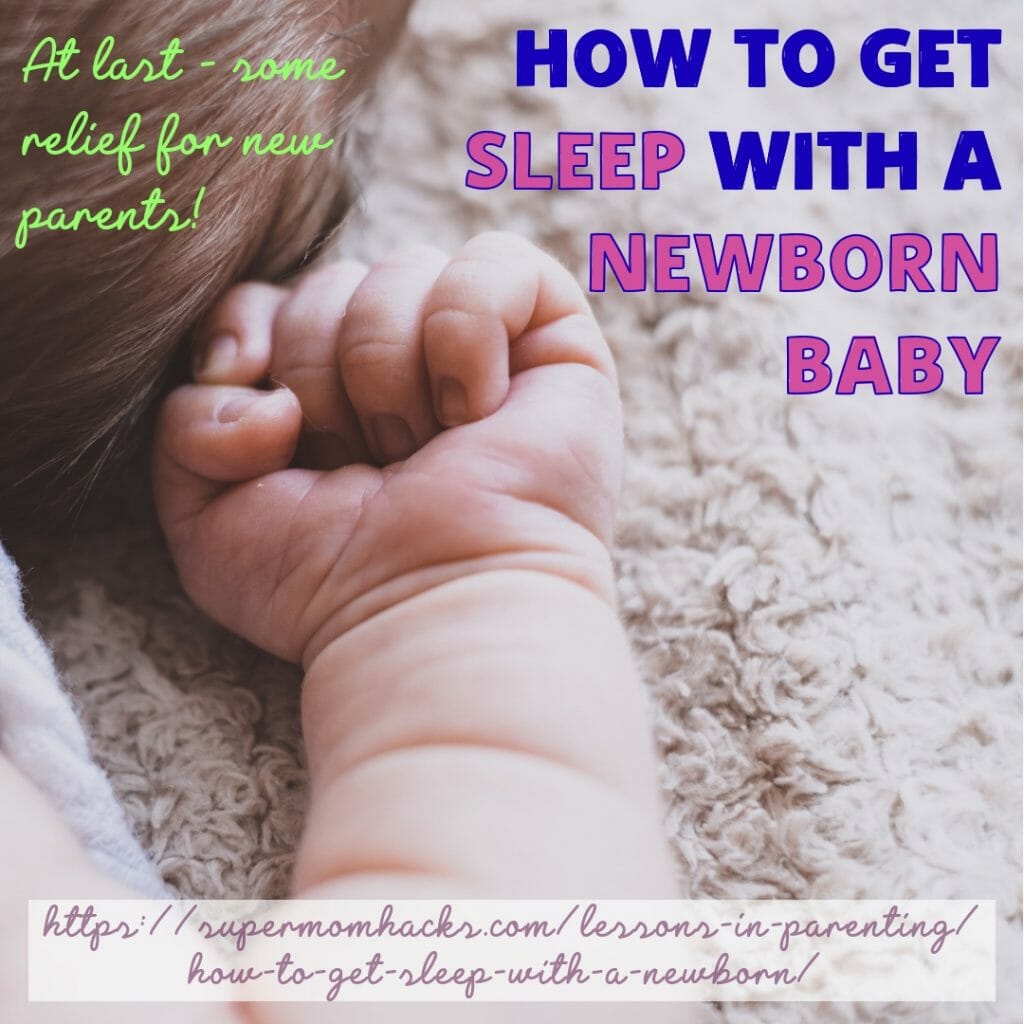 This is a collaboration post. However, please know I stand behind everything written here, and only include links to products/services/resources I'm willing to recommend personally.
How to Get Sleep with a Newborn Baby:
Block out that light!!!
First things first: Sleep works best when our surroundings are dark. That's basic biology.
Our body clocks depend on the sun. That's why many of us struggle to get up on dark winter mornings, and find it hard to nap during the day. Even with the curtains shut, that light could be bright enough to keep you awake.
As such, block out all that light for starters. A cheap and easy way to do this is to invest in a sleep mask. You want a decent one that's thick, with solid elastic and an extra flap of fabric at the bottom edge. (This blocks light creeping in at the bottom.) If you also like quiet, some masks have a front pocket to store your earplugs.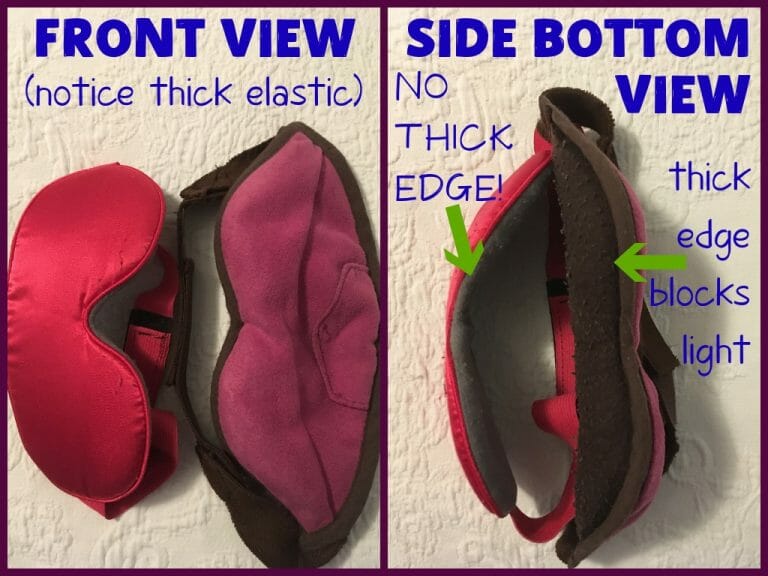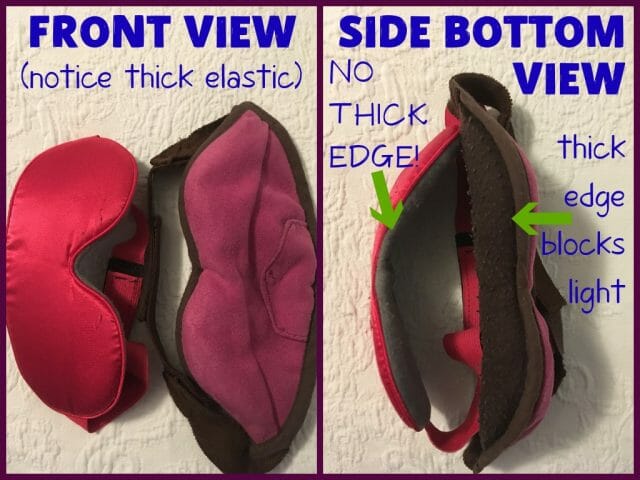 You also need light-blocking shades, curtains, and/or blinds. I have all three in our bedrooms, and keep them drawn all the time. That way, we all get the sleep we need when days are long. And whenever someone's sick, a nap-friendly dark room is ready. With these drawn, and your eye mask on, you'll sleep like it's night even during the day.
Relax and unplug
Even a dark room won't help if you can't silence your thoughts. This means you may have to work at mentally unplugging for the night. Give these a try:
Keep running to-do lists. It's hard to remember things when you're sleep-deprived, so they're always floating around in your brain. Writing them down clears your head. You could start a Bullet Journal<