Could You Save Money On Your Energy Bills?
How much do you spend each month on your basic utilities – your electricity, water, and natural gas or other heating fuel? I've met few people who wouldn't like to lower these bills. Whether your goal is to save the planet or just to save money, there are far more ways to trim your utility bills than you may realize. So say goodbye to sky-high bills and wasting natural resources. These tips will help you save more on energy bills at home, starting now.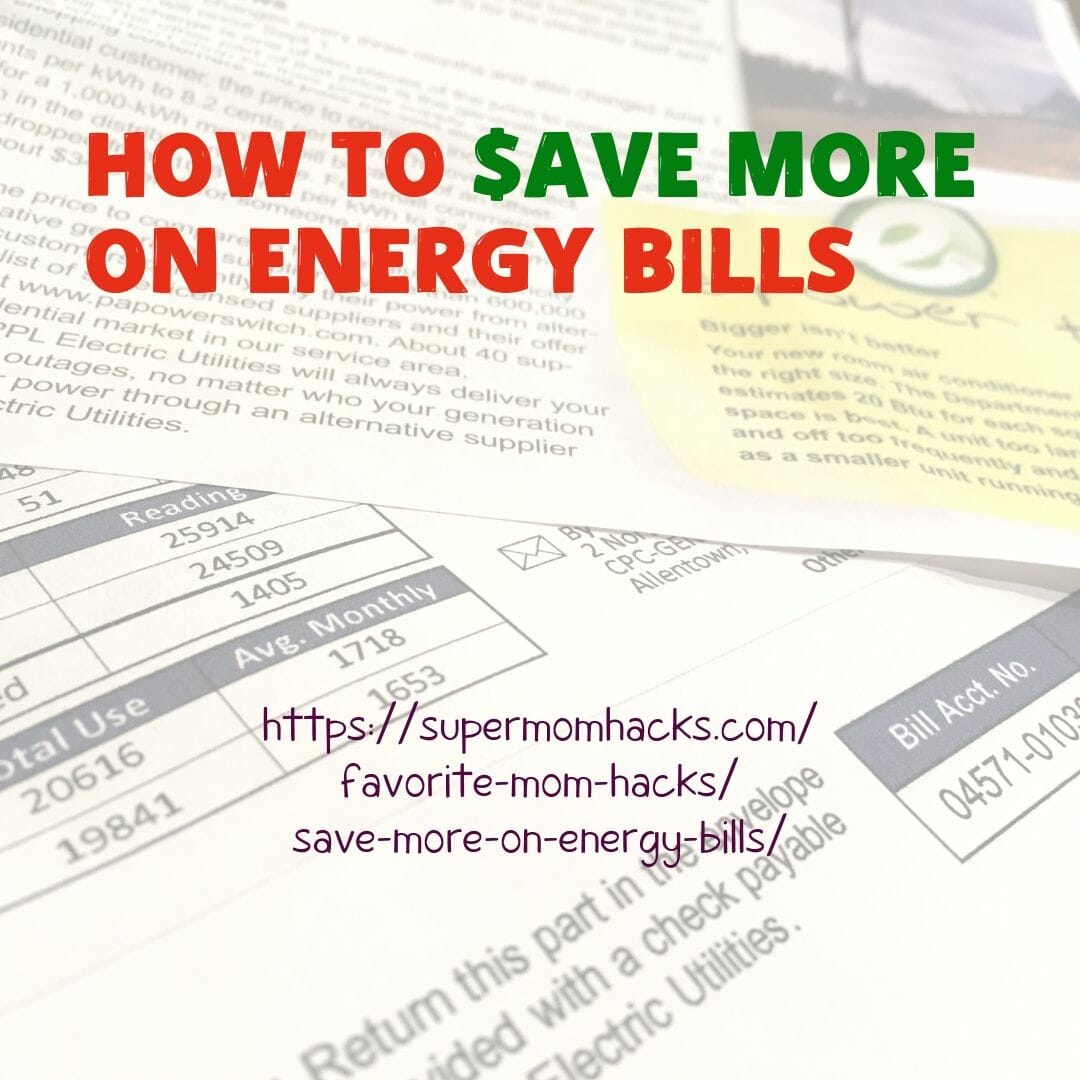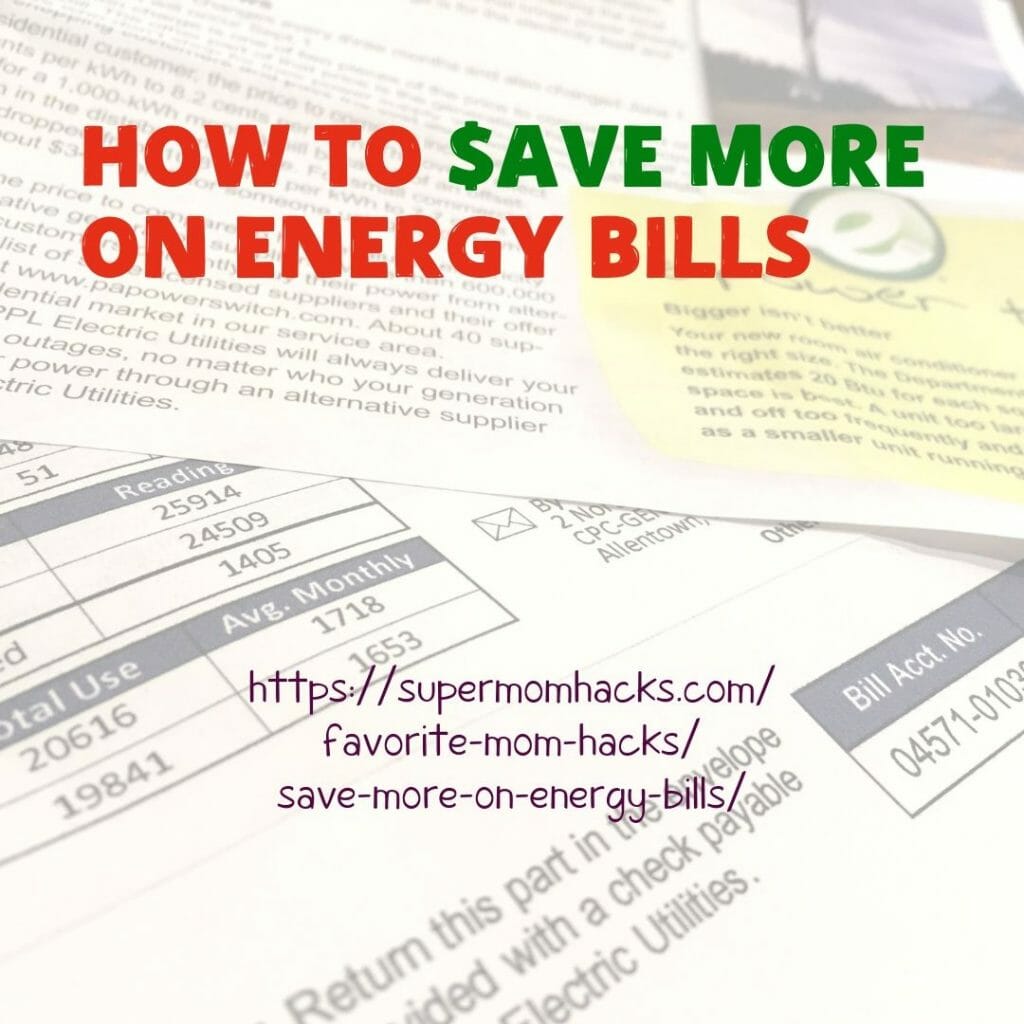 This is a collaboration post. However, please know I stand behind everything written here, and only include links to products/services/resources I'm willing to recommend personally.
Tips and Hacks to Save More on Energy Bills:
1. Switch providers
One of the easiest ways to trim your energy bills is by doing a little comparison-shopping. Whether it's exploring alternate energy providers for your monthly electric costs, or shopping around for a better deal on propane or heating oil, it never hurts to check the rates once or twice a year, and see if you can save.
With one important caveat: Remember that many companies save their best deals for new customers, so you'll see instant savings – but your bills may jump up again down the road.
This is one reason to check back regularly to make sure you're still getting the best deal that your current provider can offer. Because we have many electric suppliers in our area, we can comparison shop for a better rate as often as we like. But because our local house line/internet options are much more limited (and keeping our home phone line actually helps us get a better internet rate), every 12 months I call the phone company to renegotiate our rate – as soon as our previous 12-month promotion runs out.
2. Change your habits
Your habits could be the biggest spender when it comes to the amount of water and energy that you use up in your home. It might be time to start looking into some of the water & energy saving tips that you can find online.
If you're serious about cutting your energy costs – and lowering your carbon footprint at the same time – you'd be surprised how much the little tweaks to your everyday habits can add up:
Turn it off. Light switches. The faucets, whether it's brushing your teeth or working the shampoo/conditioner into your hair. Those appliances you don't use much, and chargers that aren't actively charging – in this case, either unplug, or flip the power switch on the surge protector/power strip to "off."
Replace the last of those incandescent and fluorescent bulbs with LEDs, which are even more energy-efficient and long-lasting.
Turn up the AC a few degrees in the summer, and turn down the heat several degrees in the winter. Offset this with extra layers in wintertime, and smart practices in the summer.
What do I mean by "smart practices"? My mama doesn't have air conditioning, but keeping shades drawn and doors shut in the summertime helps keep her home relatively cool and comfy anyway. So much so, that often friends who visit are surprised to learn she doesn't have central air. Thanks to her whole-house attic fan, she cools her house off again every night when outdoor temps drop below those inside.
Reduce, reuse, recycle. Or as my father's generation would have said, "Use it up, wear it out, make it do, or do without." Instead of buying new, see if you can buy gently-used or secondhand. For larger items like power tools, see if you can borrow from a neighbor, or share.
When you do buy new clothing, opt for natural fibers instead of synthetics, to cut back on the microplastic fragments entering our environment each day. A fellow blogger whose work I love, Sunshine Guerrilla, has a lot of great tips about this.
3. Invest in your home
If you've got the time, patience, and budget, investing in smart home upgrades can really help you save money down the road, all while contributing to more sustainable living:
Ask if your electric company performs energy audits. Some do for free; others charge a small fee but often leave you with freebies like LED bulbs. Follow their recommendations, whether it's sealing window cracks or adding more attic insulation. We were surprised to find that our attic's minimum-recommended-insulation for the 1980s (when our home was built) was a fraction of today's recommended minimum.
While you're at it, consider a

thermostatic attic fan to remove extra heat from your attic

on summer days (and thereby ease the load on your AC).
Replace appliances if they're more than 10 years old. Even if you don't opt for the most energy-efficient replacements (which you should), technological advances all but guarantee your new appliances will cost less to run. Also replace older toilets with ✅

water-efficient dual-flush models

.
Unless your home was built in the last decade or two, consider replacing your windows and doors as well, to cut back on drafts and leaks.
Plant more trees around your home, especially on the south and north side. They'll help shelter your home from brutal summer heat and cold winter winds.
Consider whether solar panels, wind turbines, or

geothermal heating/cooling

are in your budget and timeframe. Recouping the costs can take up to a decade, and upfront costs can be substantial. Therefore, these are best for those who can swing this major investment, and plan to stay in their current home for some time still.
Especially if you're in a drought-stricken area, look into

rainwater

collection systems and

greywater recycling

. When my brother Evan worked in Big Bend National Park under severe drought restrictions, each resident was limited to 25 gallons of water per day. (Most Americans average 3-4x as much.) Reusing greywater to flush toilets and setting up a barrel collection system helped them survive.
Your turn:
Which of your fave tips to save more on energy bills have I missed? Let us know in the comments!
If you liked these hacks to save more on energy bills at home, please share with others by pinning this image!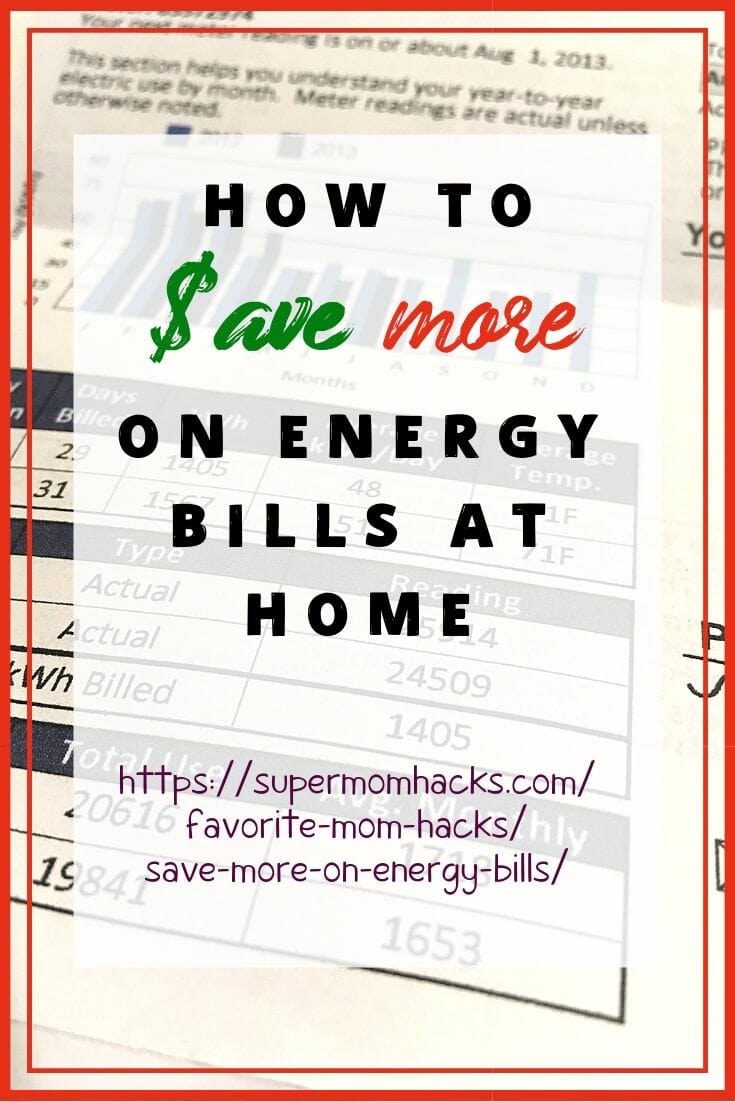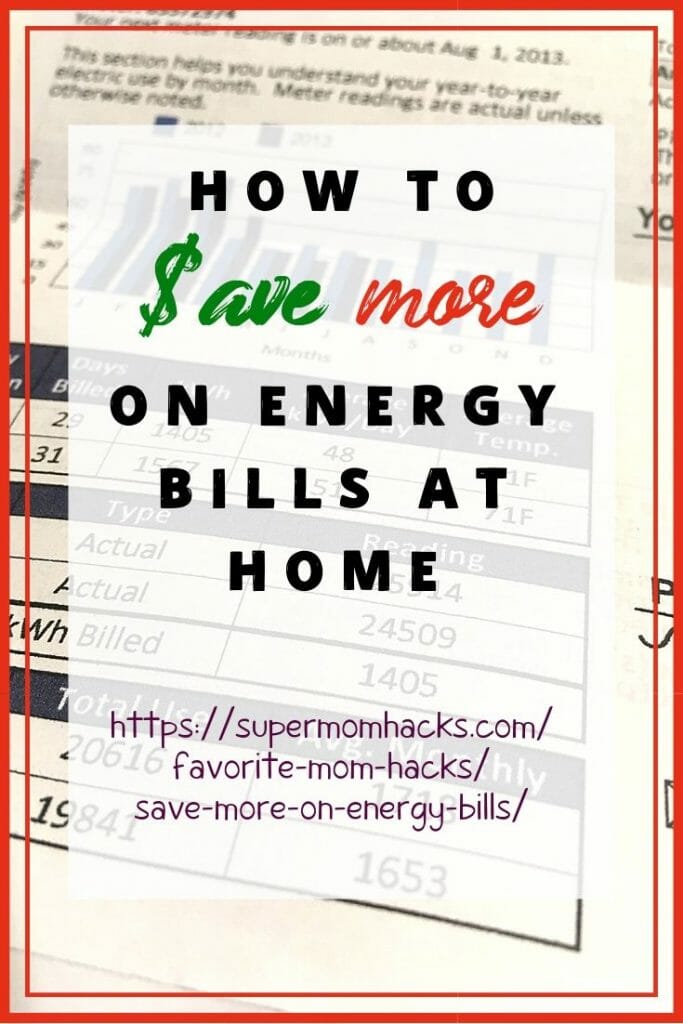 NOTE: This site contains affiliate links. I may earn a small commission from any purchases made through affiliate links, at no additional cost to you. For more information, please read the full disclosure/privacy policy.