I'll admit it. The name Yummy Summer Breakfast Parfait is a blatant attempt to follow my long-standing rule of giving foods appealing names. A recent scientific study at Stanford confirmed my practice: People are more likely to try strange foods with appealing names.
But like other recipe names I've bestowed, it's also based in reality. (Four-Thumbs-Up Roasted Eggplant and Family Favorite Fried Rice come to mind.)
This is my go-to breakfast when it's too warm for oatmeal with fruit, or I don't have time to make oatmeal. So of course *I* think it's delicious.
However, it's always good to know I'm not alone. The first time Essie tried a Yummy Summer Breakfast Parfait, she exclaimed, "Mama, this is the YUMMIEST breakfast you've ever made me!"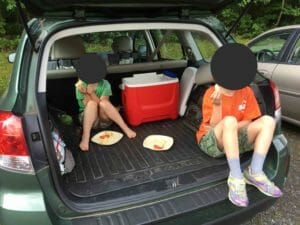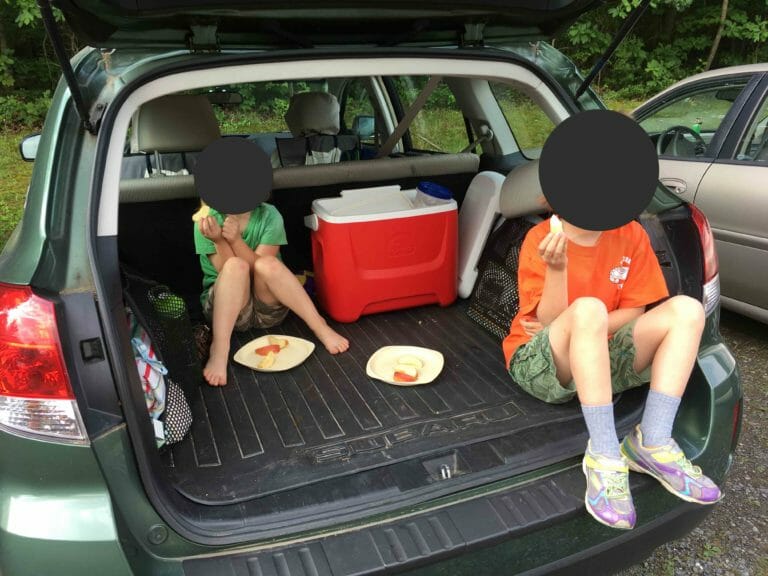 While you can have this for breakfast any time of the year, summer is a super-good time for several reasons:
Summer berries are at their freshest and tastiest;
It's a one-bowl meal, and takes almost no time to make;
The complete nutrition, including added protein from the Greek yogurt, will power your kids through their morning;
It's easy to prep the night before and take along for a tailgate picnic on your way to a summer adventure (road trip to grandparents', anyone?).
Ready to simplify your summer mornings?
Yummy Summer Breakfast Parfait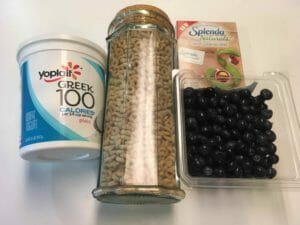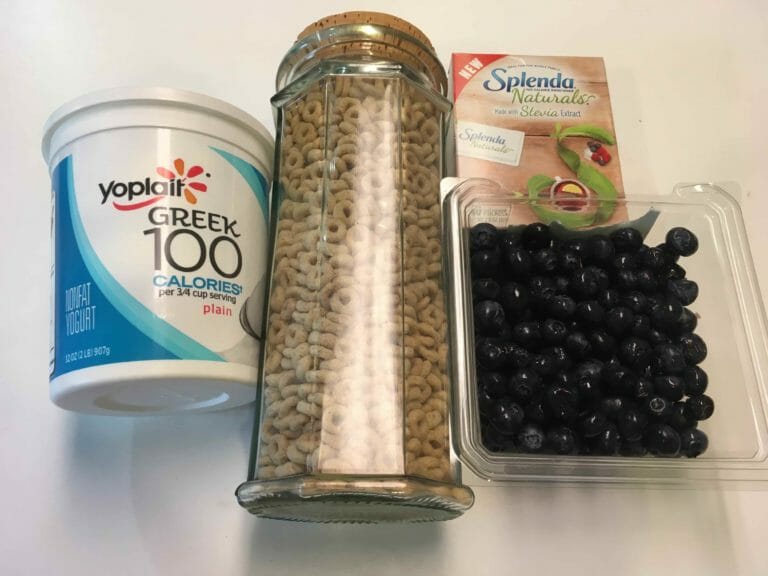 Prep time 2-5 min.; amounts listed serve one elementary-schooler. (See "Mix It Up" notes at end for proportions to make an adult or preschooler serving.)
1/2 cup each

plain Greek yogurt (preferably low- or nonfat),
blueberries or raspberries, washed, and
Cheerios

Splenda, stevia, sugar, honey, agave, or maple syrup, to taste (optional)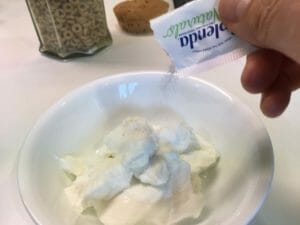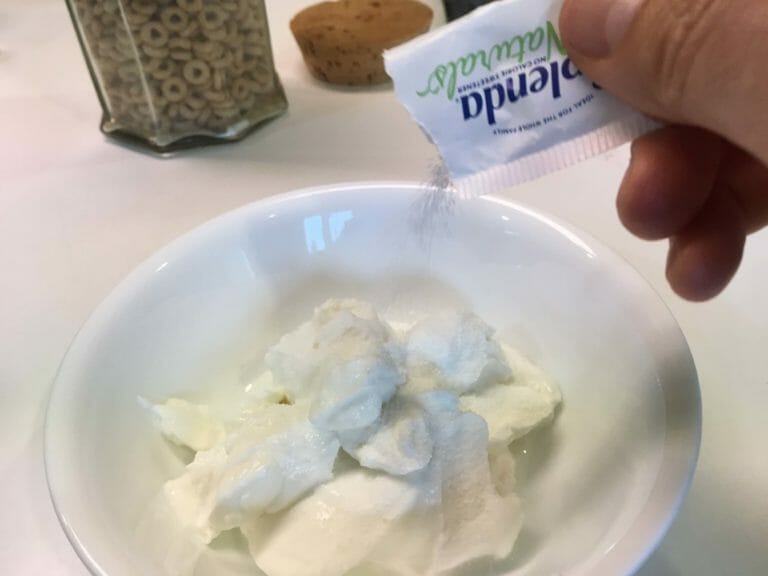 Place yogurt in the bottom of a bowl. Sprinkle a little sweetener on top, if desired.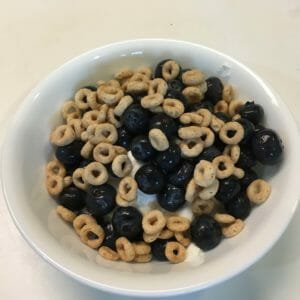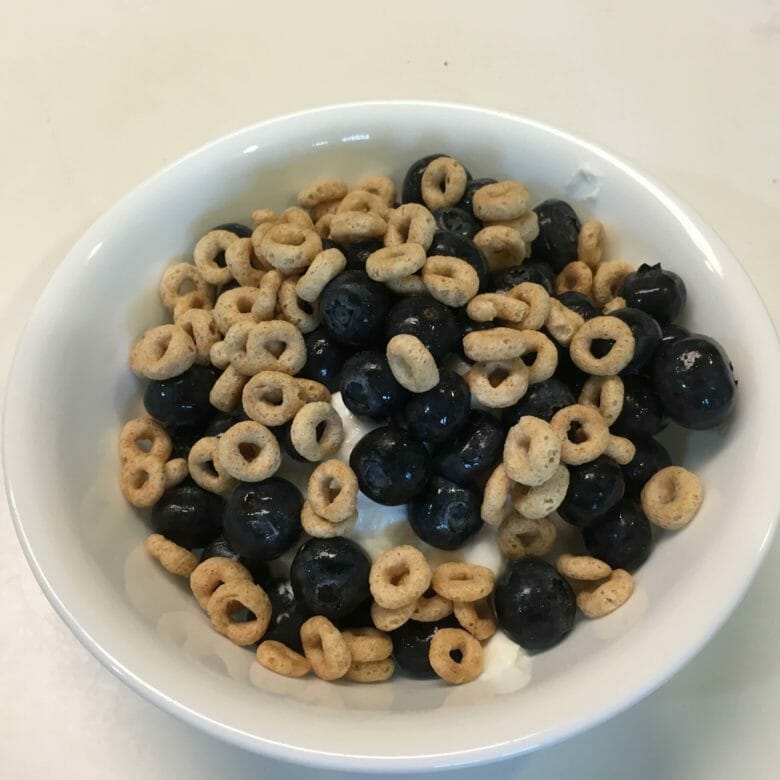 Add berries on top of yogurt. Sprinkle Cheerios over top. Serve immediately.
Mix it up:
For a preschooler: Use 1/4 cup each of yogurt, berries, and Cheerios.
For an adult: Use 3/4 cup each of yogurt, berries, and Cheerios. Or swap out the Cheerios for 1/4 cup granola (2 T for a preschooler, 3 T for an elementary-school-aged child).
You can also use strawberries (washed, hulled, and cut into bite-sized chunks), cut-up peaches or mangoes, or other seasonal fruit. This will work with frozen berries as well, but I think the fresh berries are so much yummier.
Use plain Greek yogurt (which you can purchase by the quart), if you can get it. Flavored yogurts have way too much added sugar, and Greek yogurt has twice as much protein as the regular kind. This recipe is a good way to introduce your family to plain yogurt, if you're interested in trying to cut back on sugar.
If you'd rather, instead of the sweeteners listed above, stir 1/2 t. to 1 t. of your favorite jam or jelly into the yogurt before you add the fruit and cereal.
If you're going to make this as a breakfast-to-go, try layering the yogurt/sweetener/fruit in a jar or other screw-top container with some extra space at the top, then add the cereal right before eating. (This keeps it from getting soggy.)
Want to be more adventurous? Skip the cereal and add one or more of the following instead: 1 T. chia seeds, 2 T. toasted wheat germ, 1 T. flax seed, 2 T. each sliced almonds and shredded unsweetened coconut, etc.
Did you find this useful? Then please share the love and pin this recipe so others can find it, too!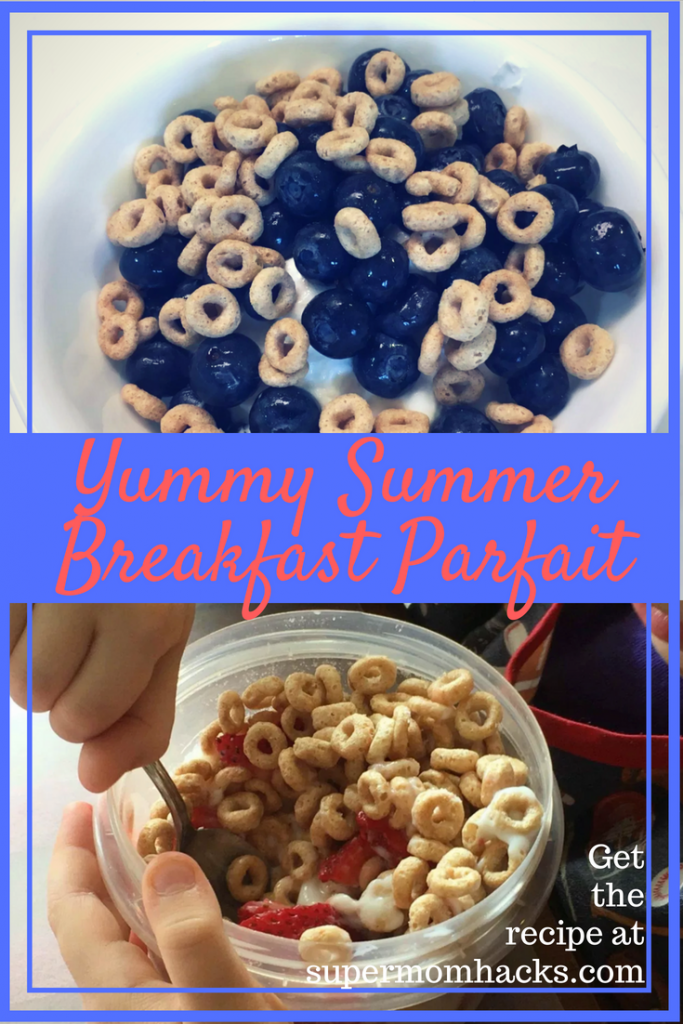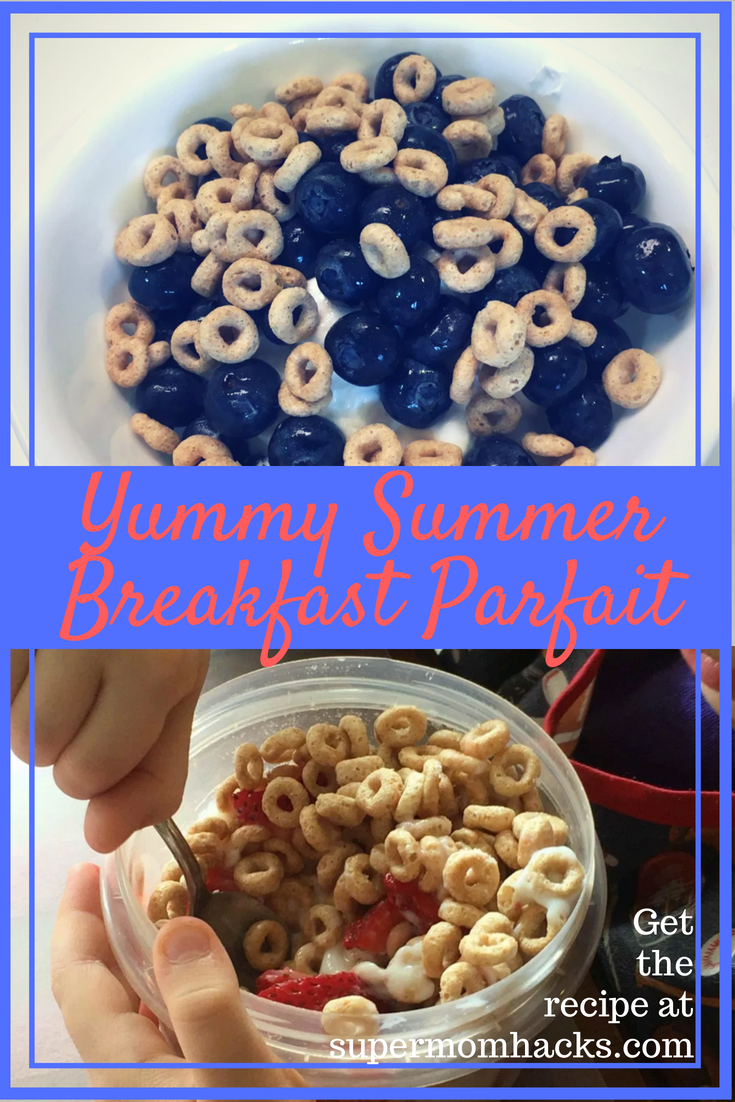 NOTE: This site contains affiliate links. I may earn a small commission from any purchases made through affiliate links, at no additional cost to you. For more information, please read the full disclosure/privacy policy.