There are two types of people at Thanksgiving: cranberry-optional, and cranberry-must-have. Within the must-haves, there are two subsets: must-have the canned jelly kind, and must-have homemade cranberry sauce.
Dear Husband's family can take it or leave it. But for my family of origin, both canned AND homemade cranberry sauce are must-haves on the Thanksgiving table.
Fortunately, making homemade cranberry sauce is about the easiest thing there is to prepare for Thanksgiving. All you need are 5 ingredients and maybe 15 min of prep time, for the tangiest sweet-tart old-fashioned flavor you can imagine.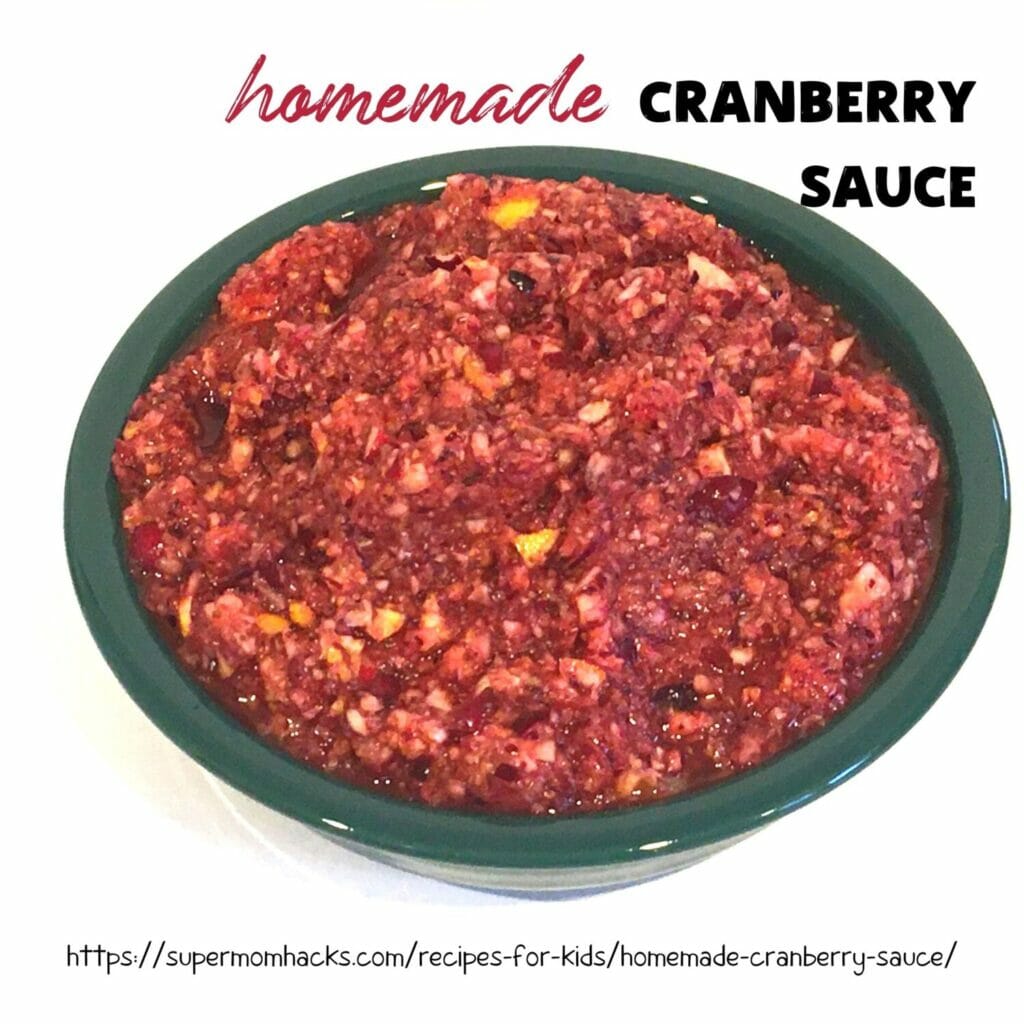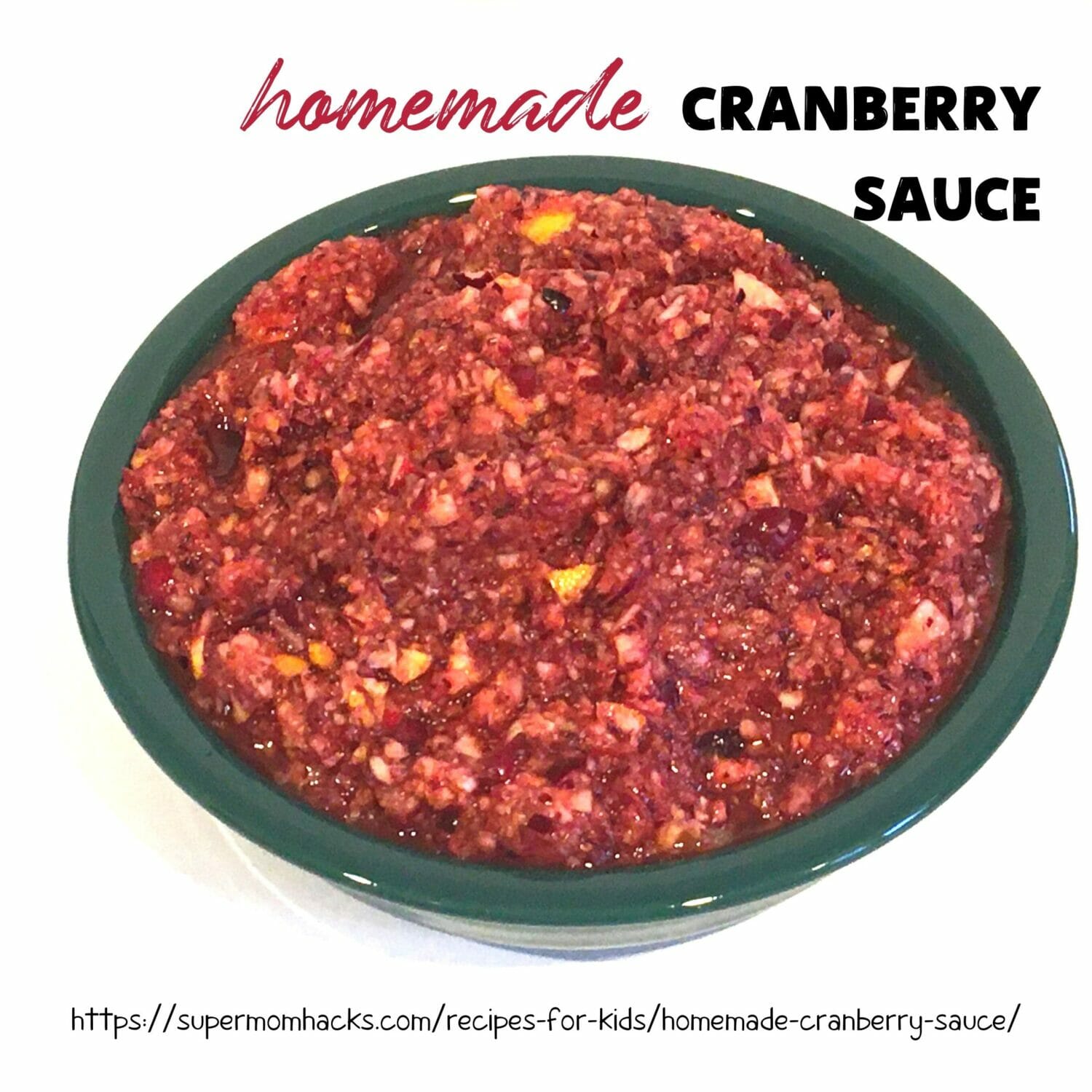 And even better, while you CAN make it the last minute, it's also super-simple to prepare several days in advance. (In fact, doing so gives the flavors more time to blend.)
Ready to get started? Then here's the recipe for
My Mama's 15-Minute Homemade Cranberry Sauce
Approx. 10-15 min prep time; makes 3 cups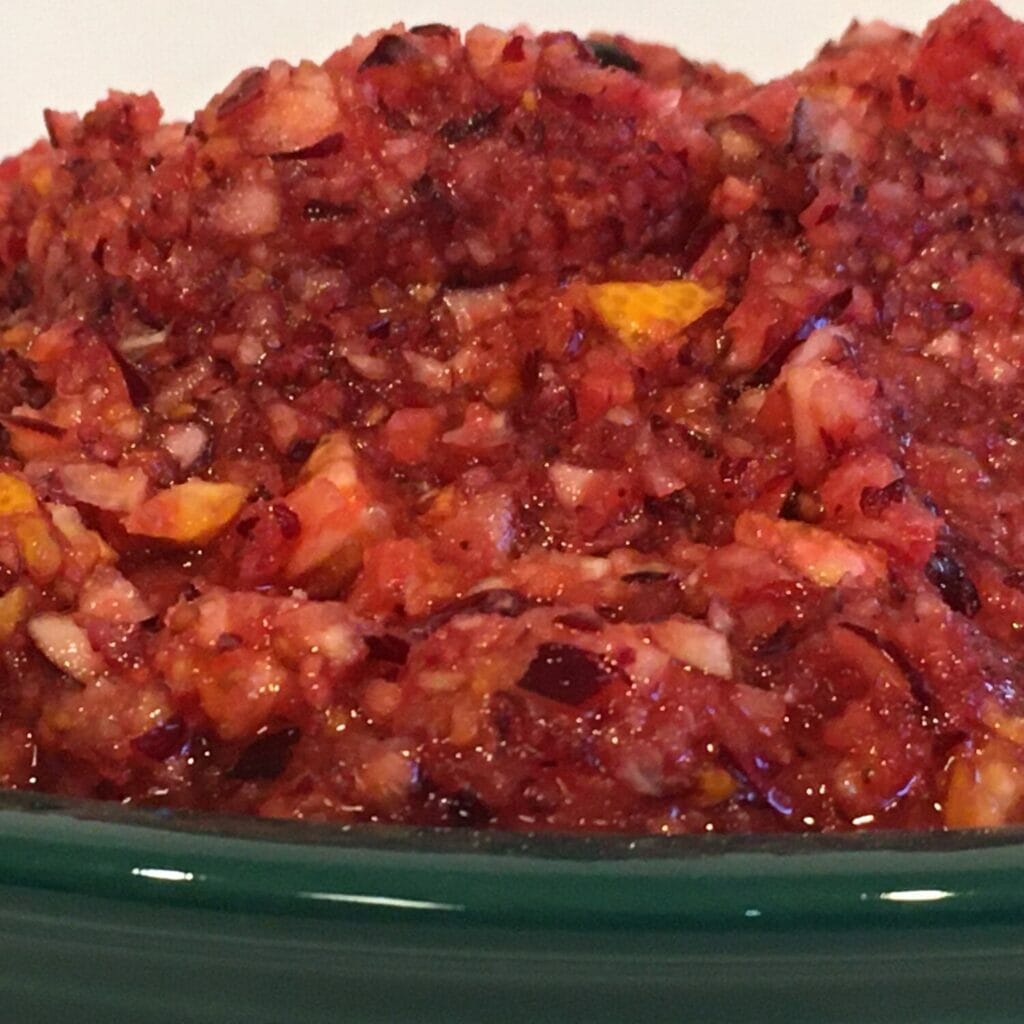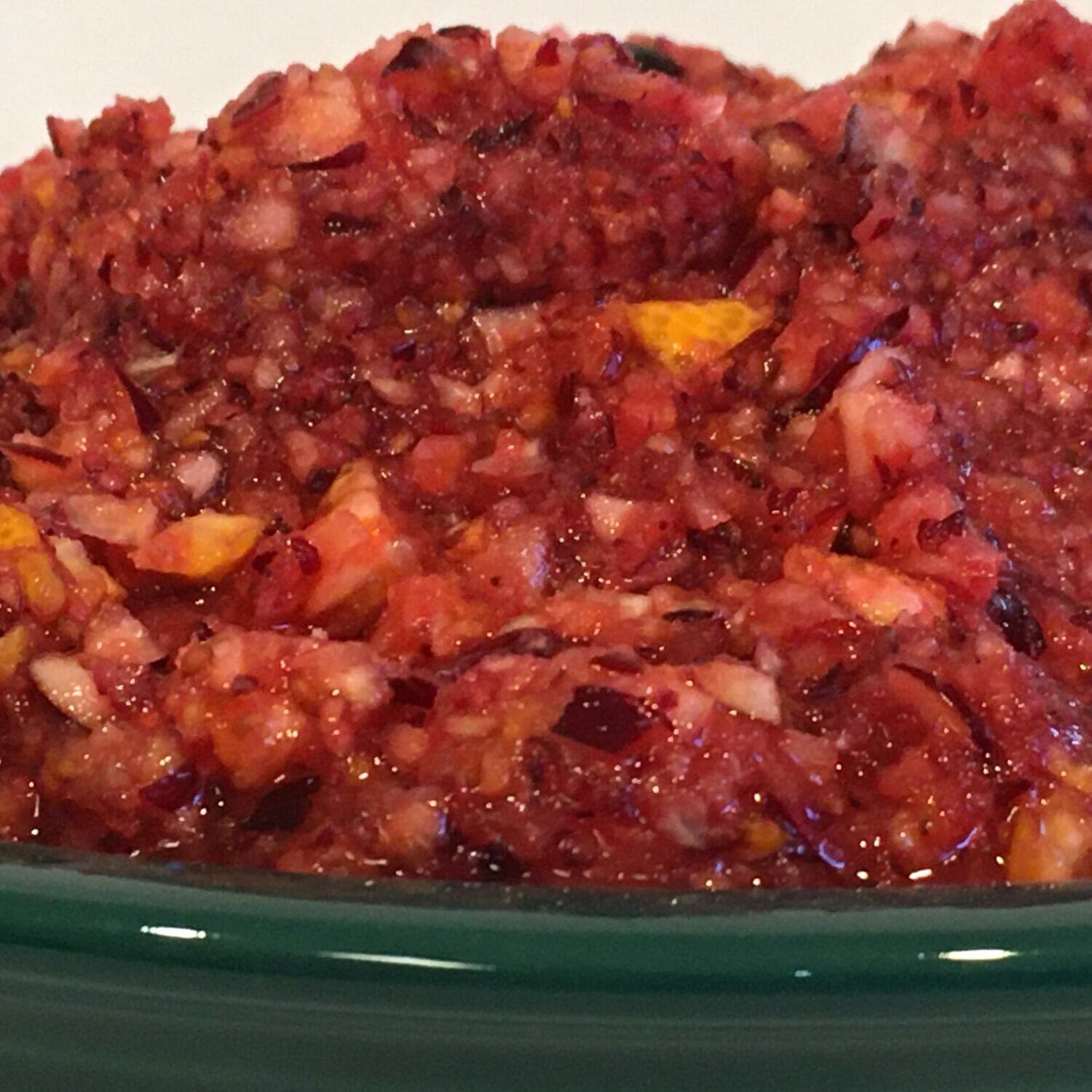 What you'll need: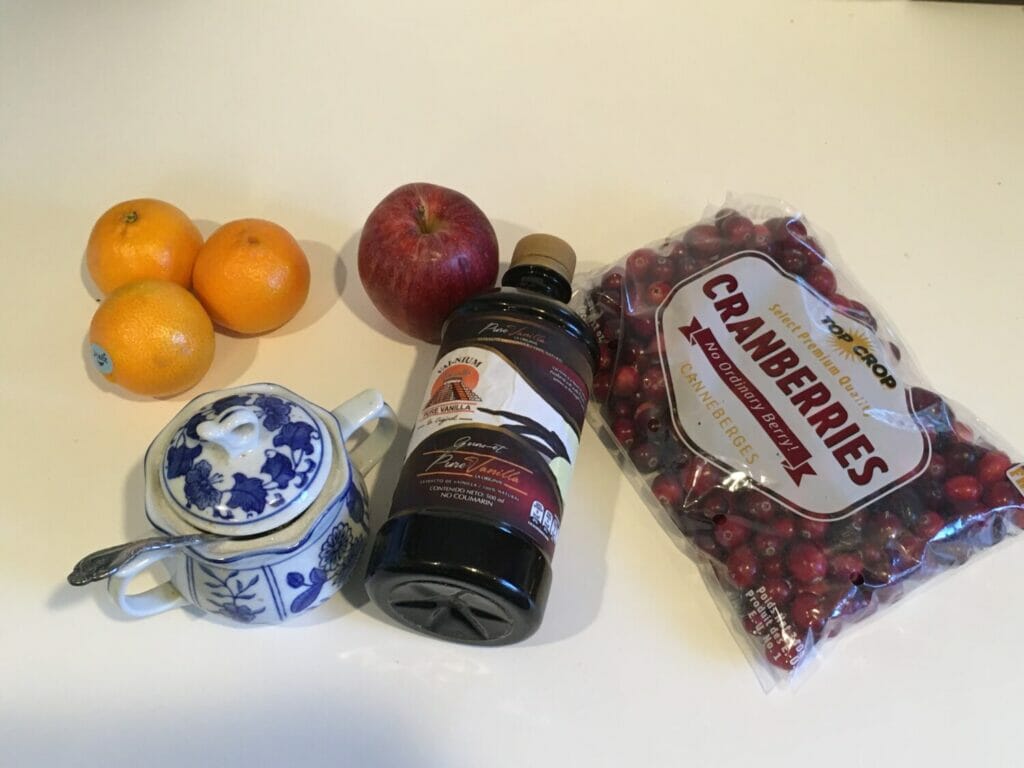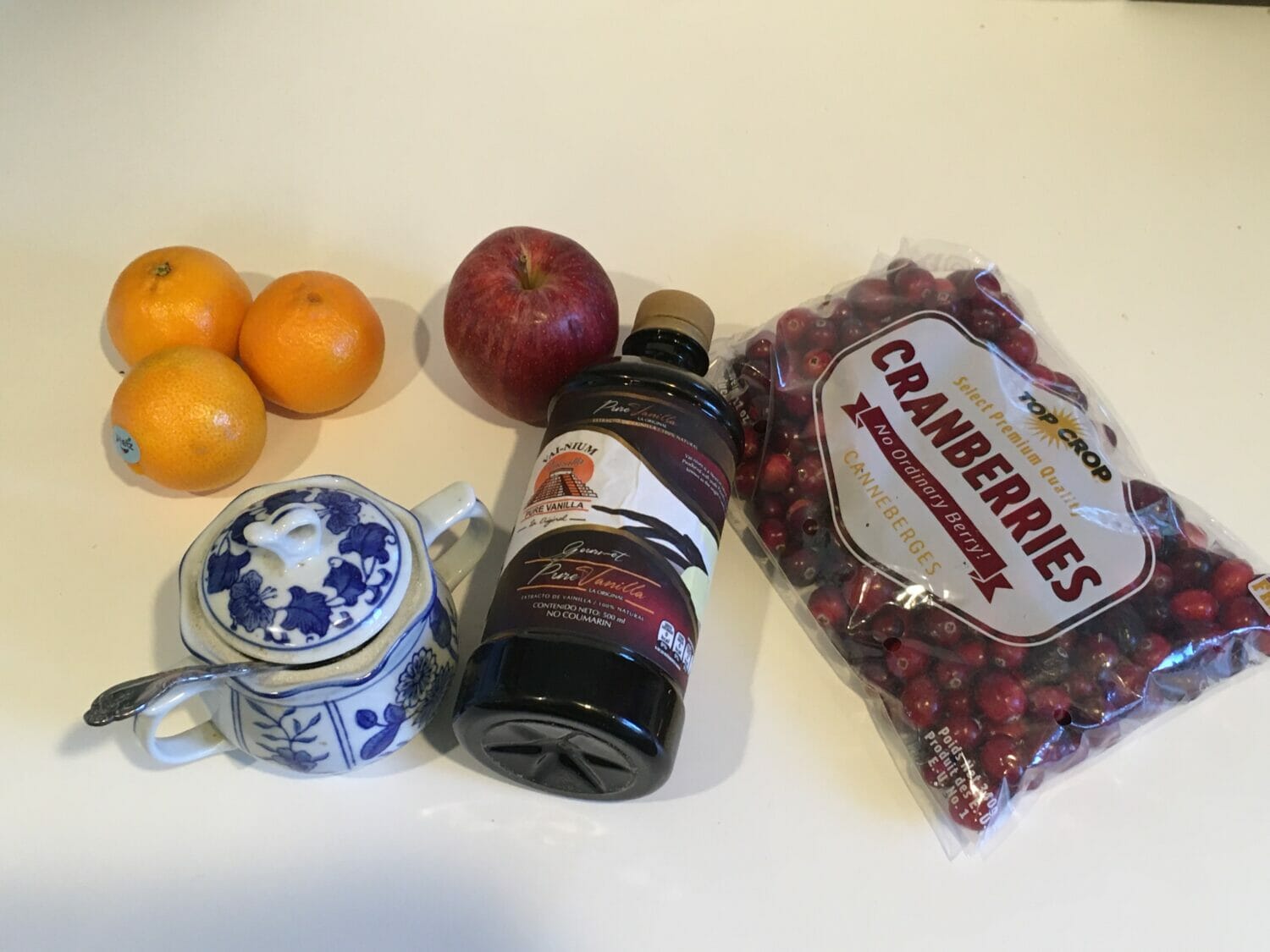 The basic idea:
Sort through the cranberries, discarding any that have gone bad, and then rinse in a colander.
Wash the outside of the apple and orange(s). Core the apple, then cut it into eight chunks. Cut the orange(s) into similar-sized chunks.
Chop about half the orange and half the apple in the food processor until they are in fine chunks. As needed, periodically empty the chopping bowl into a medium mixing bowl.
Using the funnel, add in the cranberries a little at a time. Keep emptying the chopping bowl into the mixing bowl when it gets too full.
Then add the rest of the apples and oranges. Add the sugar and vanilla last, and pulse until everything is finely chopped and of a similar consistency.
Using a rubber scraper to clean the sides of the bowl as you go, empty the rest of the sauce into the mixing bowl. Stir well to distribute all ingredients evenly.
While you can eat the sauce right away, refrigerating it in a sealed container for anywhere from 1/2 hour to several days will help the flavors blend better. Store leftovers in the refrigerator for up to two weeks, if they last that long.
Mix it up:
As noted above, my mama has always made this with one large seedless navel. But when she made it at my house recently, all we had was clementines, and these worked just fine.
You can add additional vanilla if you wish, up to 2 tsp.
If you prefer, you can substitute our favorite non-sugar substitute for some or all of the sugar.
If you enjoyed this recipe for no-cook 15-minute homemade cranberry sauce, please share with others by pinning this image!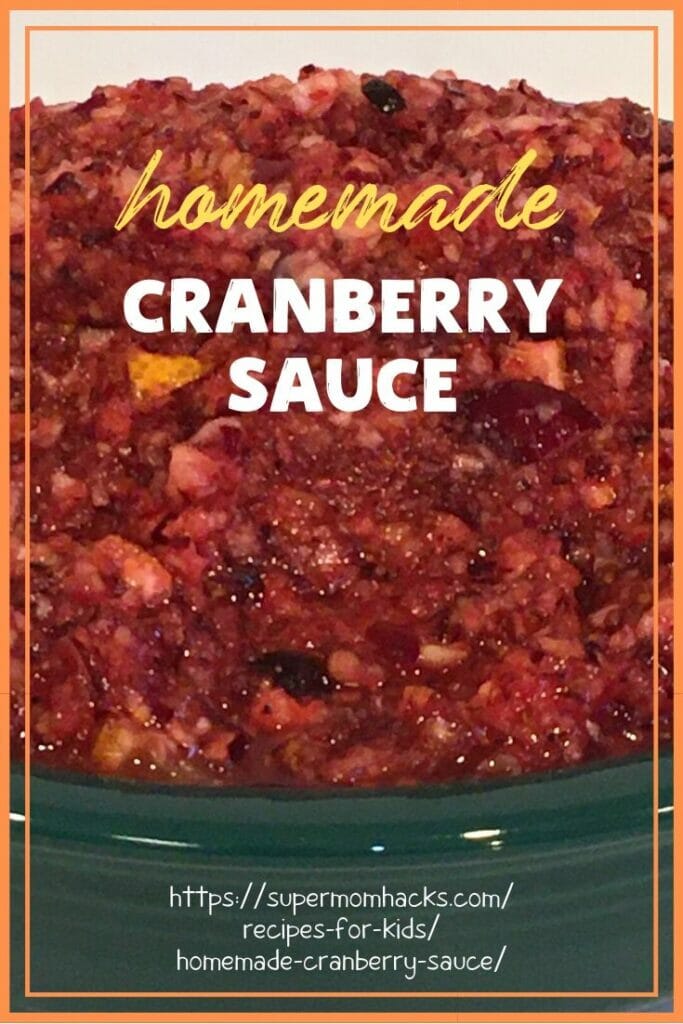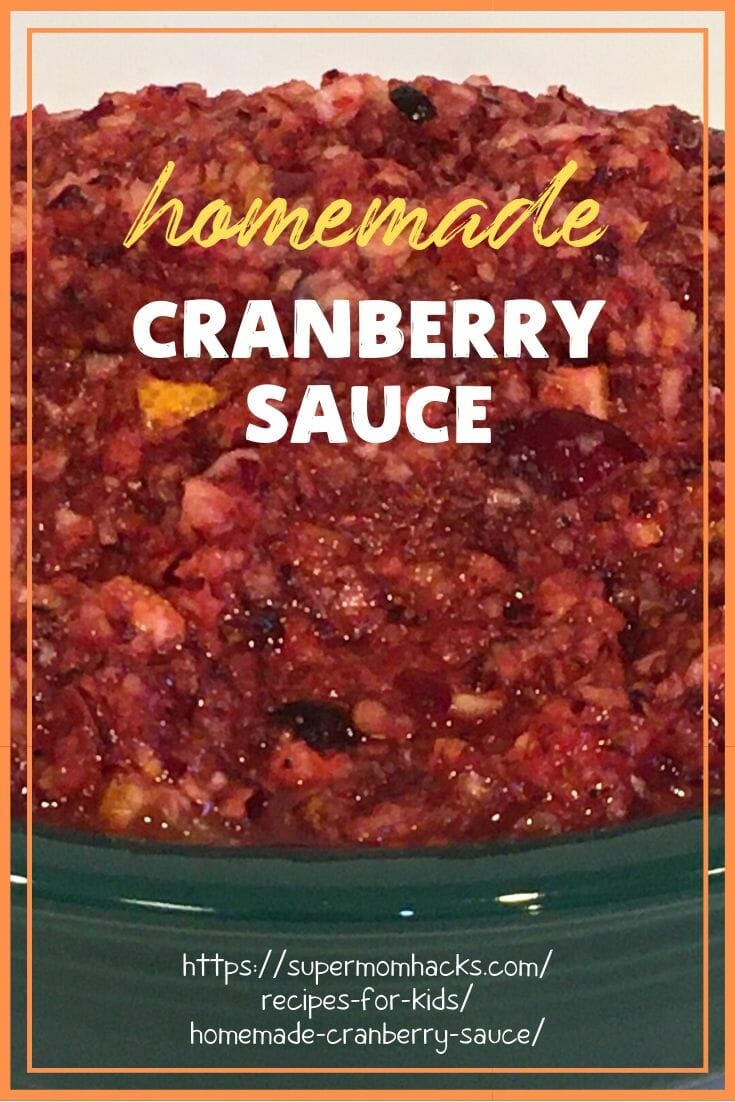 NOTE: This site contains affiliate links. I may earn a small commission from any purchases made through affiliate links, at no additional cost to you. For more information, please read the full disclosure/privacy policy.