I admit, I'm addicted to home-decor magazines. I'm a sucker when I find myself waiting in doctor's offices or checkout lines; next thing I know, I'm reading them cover to cover. I usually find their ideas for things like room makeovers and holiday centerpiece creations drool-worthy.
But drool-worthy is one thing; realistic to replicate, especially when time/energy/finances are limited, not so much.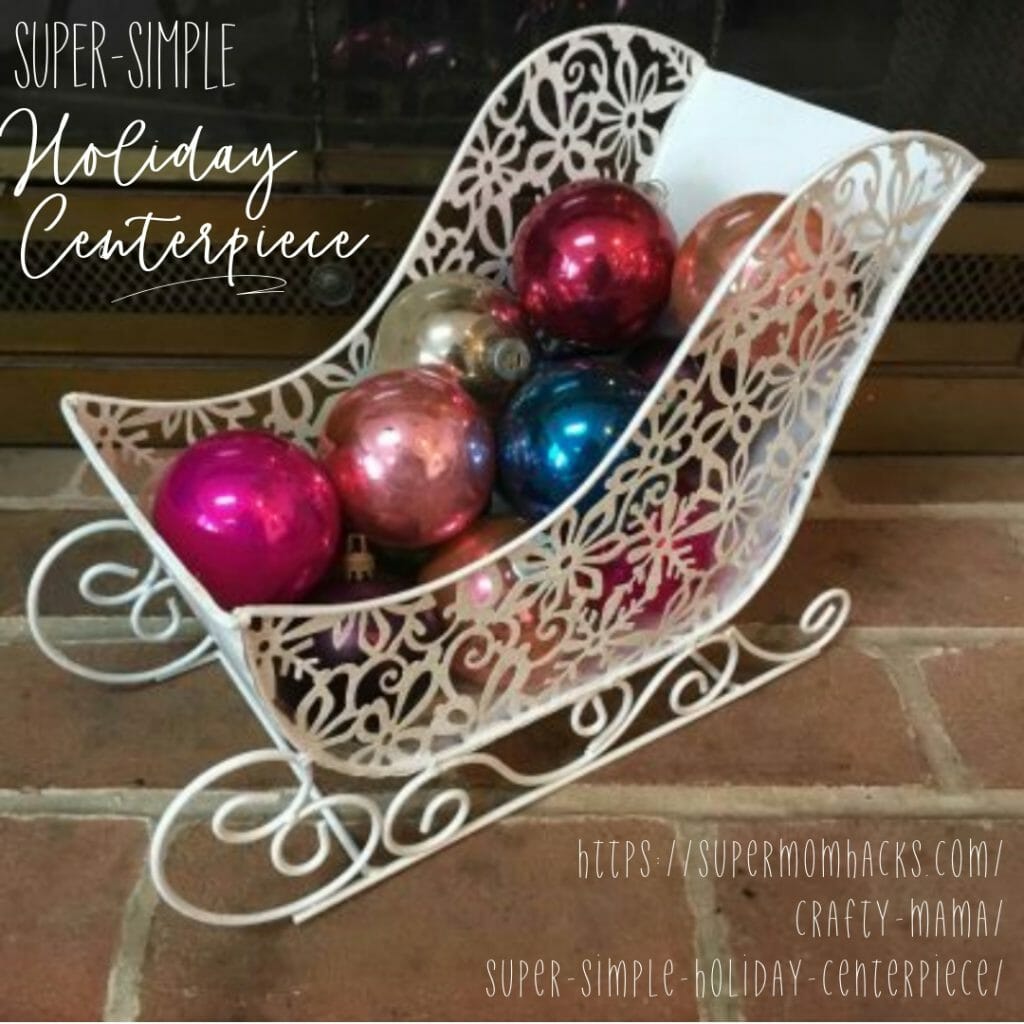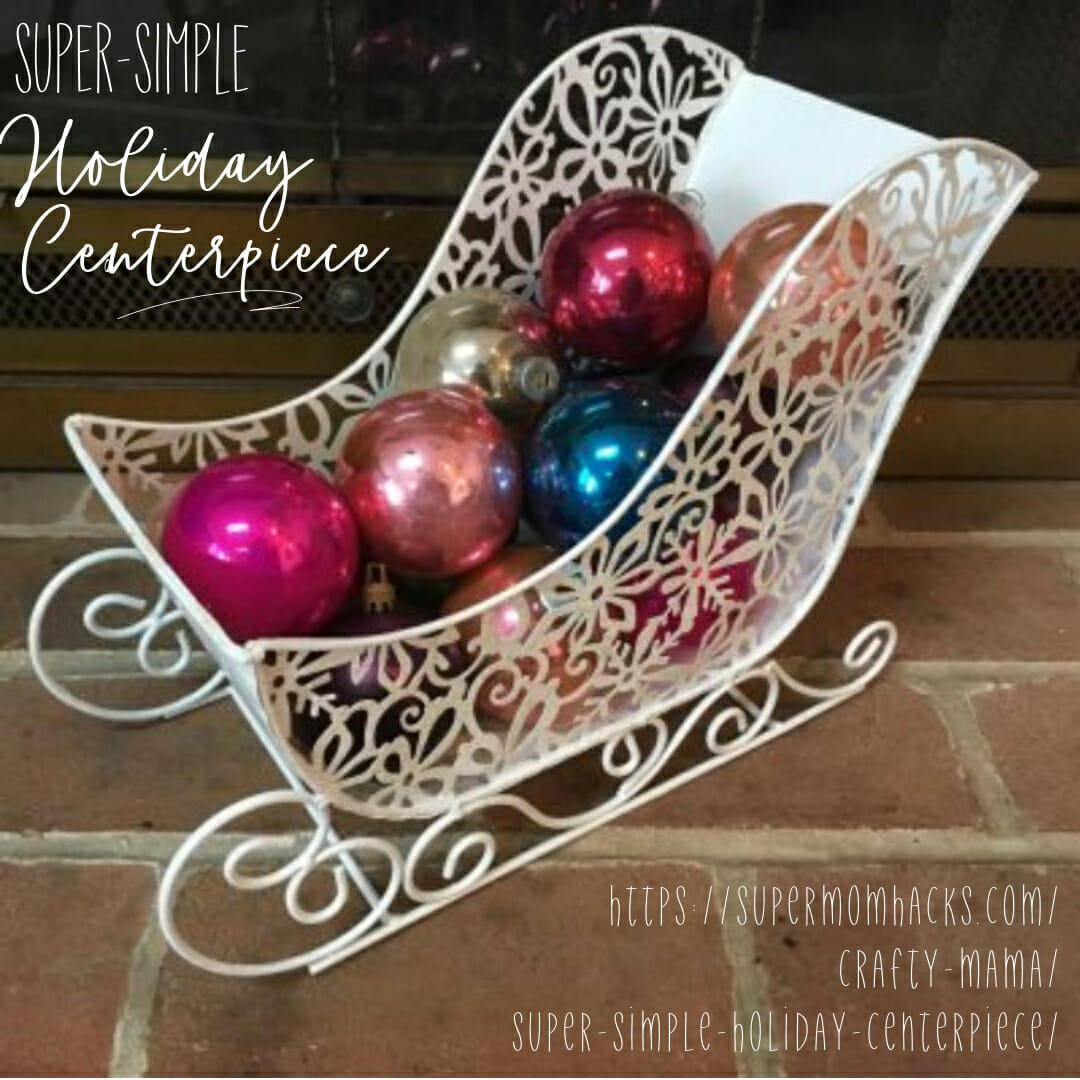 If you find yourself in the same boat, here's a holiday centerpiece you can throw together in a few minutes. With any luck, you already have the supplies you'll need on hand.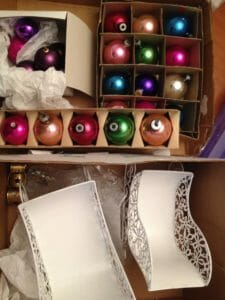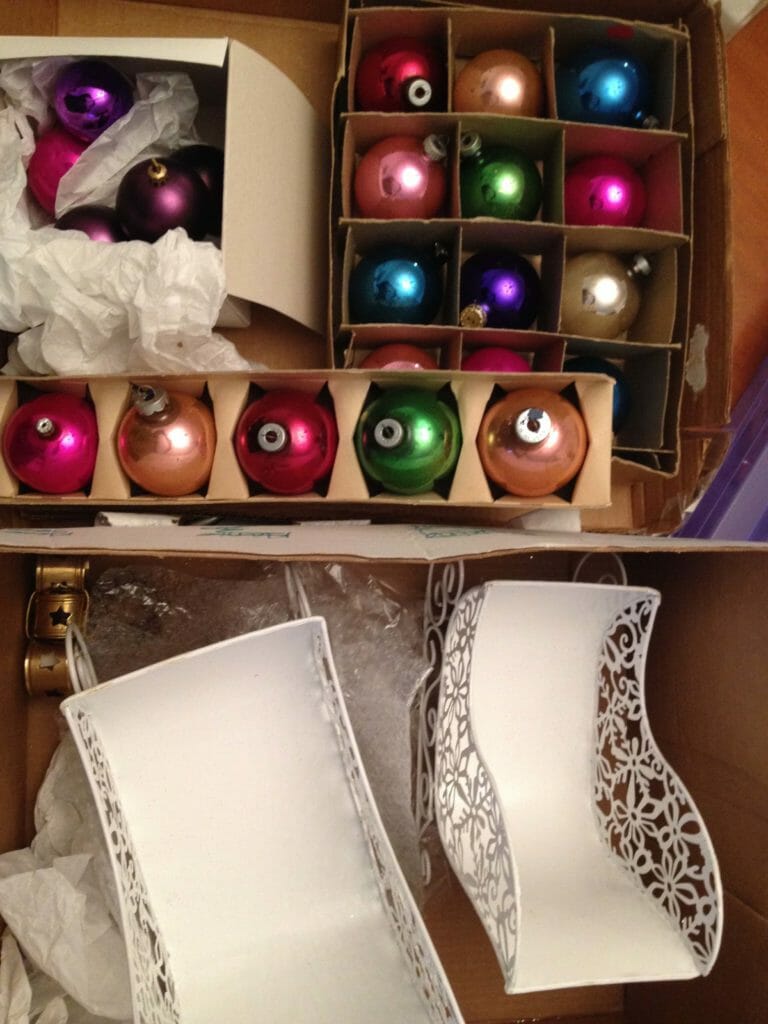 Super-Simple Holiday Centerpiece
The basic idea:
For a classy holiday centerpiece in minutes, you need only two things: a collection of similar objects, and a container.
Our version involves some empty metal Crabtree & Evelyn sleds that I found a few years ago, and vintage glass ball ornaments.
My mom has an oblong ceramic candy dish that her parents made, filled with round ornaments in red and green.
If you'd like a more durable, kid-friendly version, swap out the vintage glass balls for 21st-century unbreakable ones.
Another option: pinecones in assorted sizes, with colorful ribbon swirls running through them.
Or try an assortment of pillar candles stacked up next to each other on a plate.
Mix it up:
For Easter, we use a collection of plastic eggs leftover from various egg hunts and a large square glass container from a thrift store.
A bowl or wooden box plus a collection of seashells is my favorite for summer, even though I haven't lived anywhere near the ocean for years.
For fall, if your kids are always collecting colored leaves/rocks/acorns (like mine), this is a great way to get them involved while giving them a place to corral their collections, before you find yourself picking up acorns and stones all over the house. (You'll probably still need to curate and edit a bit, though.)
What's your favorite fast-and-easy holiday centerpiece idea? Share it with us in the comments!
If you enjoyed this last-minute holiday centerpiece idea, why not share it with others by pinning this image?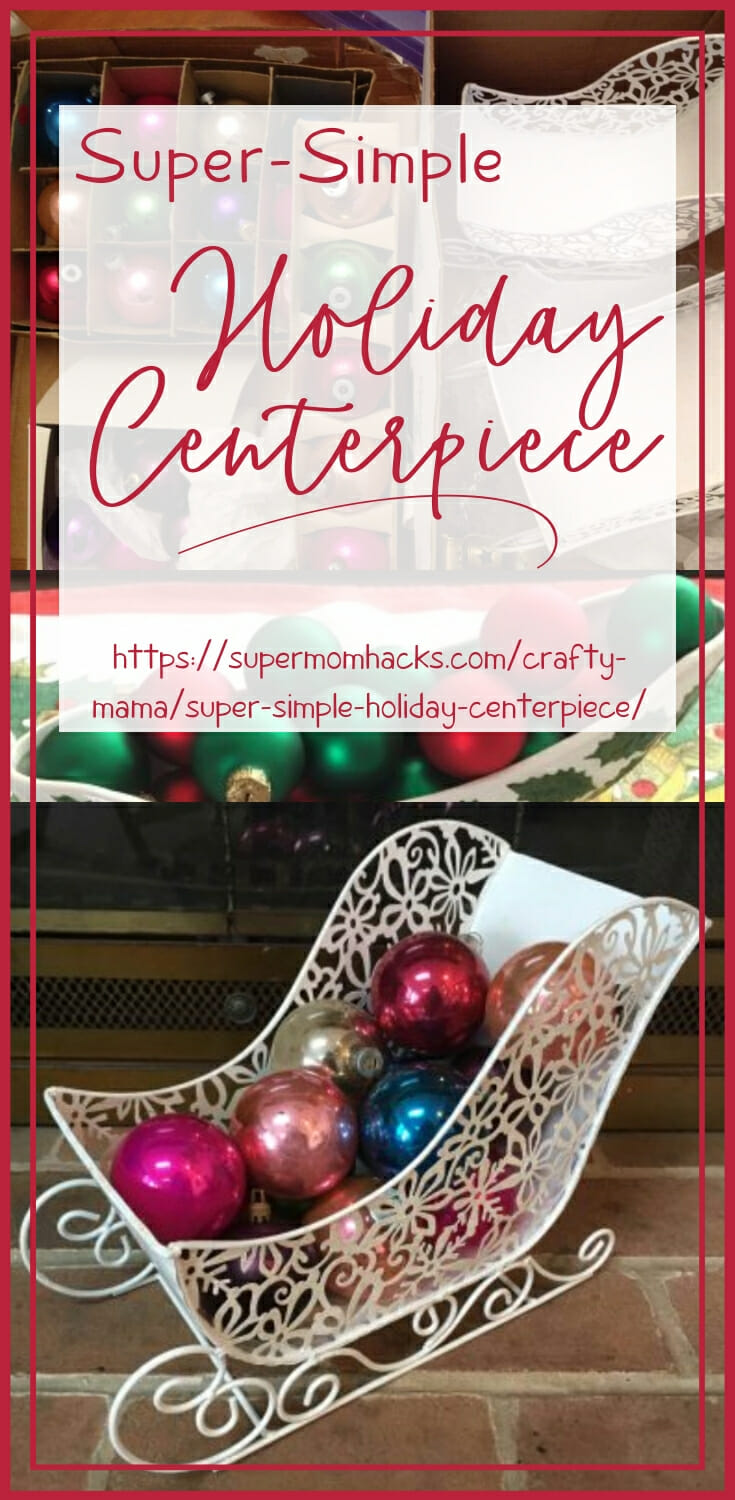 NOTE: This site contains affiliate links. I may earn a small commission from any purchases made through affiliate links, at no additional cost to you. For more information, please read the full disclosure/privacy policy.