Do you have responsible kids on the road?
Maybe you're thinking, Hah, I can't even get my kids to be responsible for their own stuff at home, let alone when we're traveling. (I hear ya; it's an ongoing struggle.)
But take heart. Being away from home is a great time to mold responsible kids. You're far from all the at-home "stuff" and distractions. And chances are, at some point you'll find yourself improvising new routines on the fly anyway.
Seize those opportunities. Plan for them, even. Call those new routines a part of the traveling game. Then work to keep the new habits intact when you get home.
Ready to give it a go? Pick your next holiday travel adventure – road trip, day trip, plane trip, whatever – and give these techniques a try.
Responsible kids on a road trip
Now that our girls are past the permanent-mess-of-baby-toys-in-the-backseat phase, each of them has a tote bag hung from the backseat in front of her, with a few amusements in each: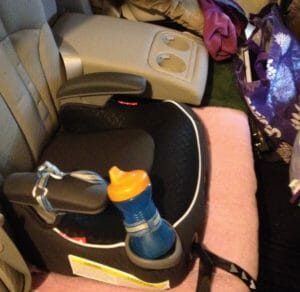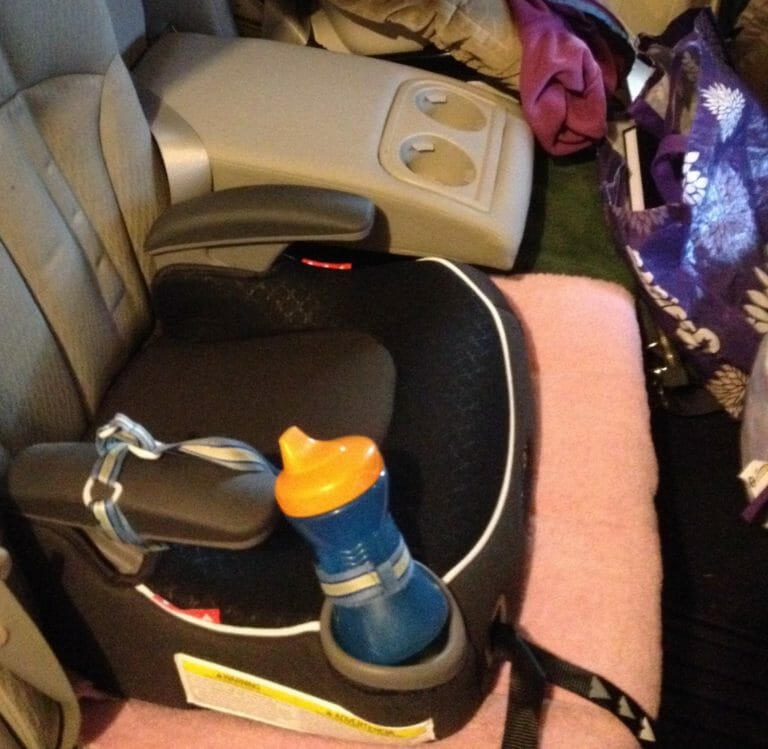 Each one also has a water bottle that fits into her booster seat's cup holder, and a travel pillow clipped onto the strap of her tote bag.
Each girl is therefore responsible for keeping track of her own stuff, within the realm of the backseat. If she doesn't put her water bottle back in the holder when she's done with it, and I'm the only grownup in the car, it's not MY problem. (And she knows it.)
Before their booster seats, when they were still in harnessed car seats, each girl's leakproof sippy cup was attached to her car seat harness with a sippy leash, so that she could always retrieve it. In my book, having responsible kids on the road begins with anticipating potential problems and then eliminating their causes.
Responsible kids at Someone Else's House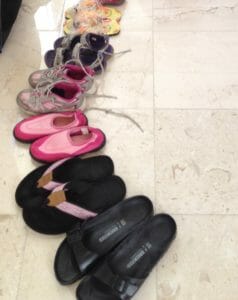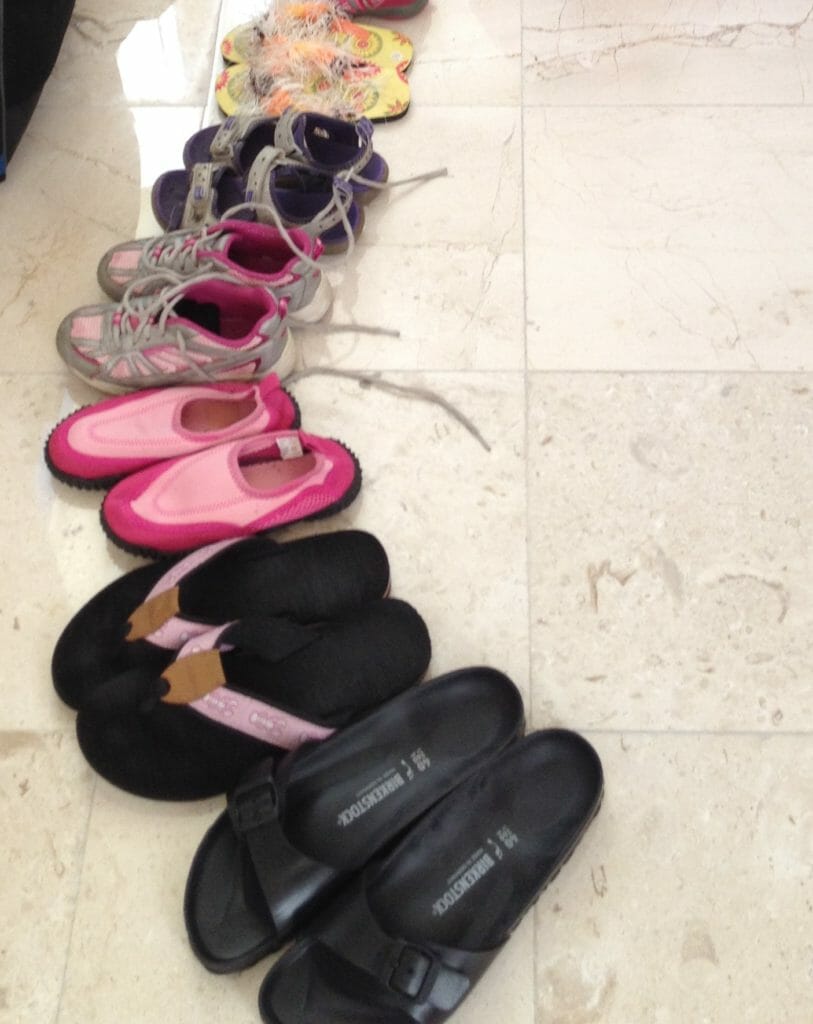 When we've reached our destination, we try to follow the same rules we have at home, whether we're in a hotel or Someone Else's House:
These rules not only reinforce what we try to practice at home, but they also help keep us from accidentally leaving stuff behind at the end of our trip.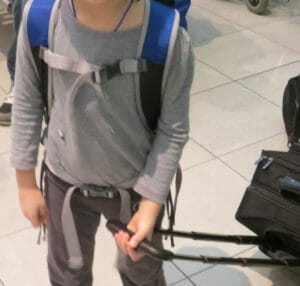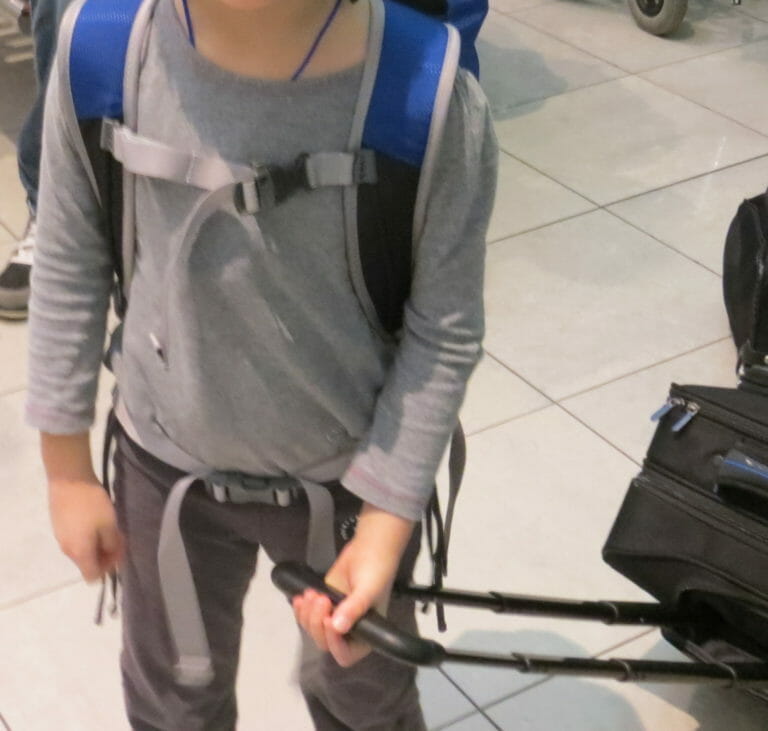 Responsible kids on a plane
Plane travel has its own special challenges, especially for those of us who remember what air travel was like pre-9/11. My kids have flown about once per year since birth, and I've found that flying offers several useful opportunities for molding responsible kids: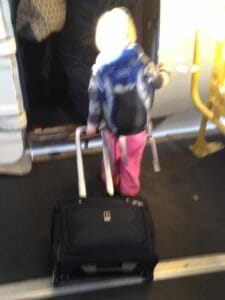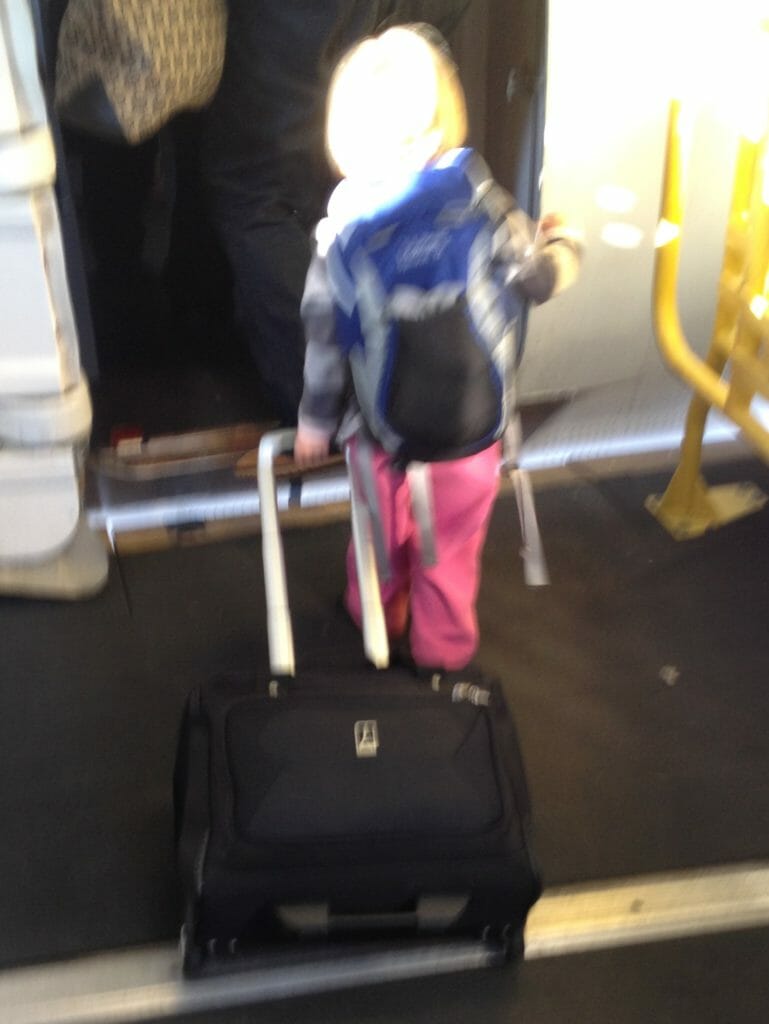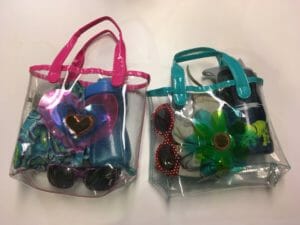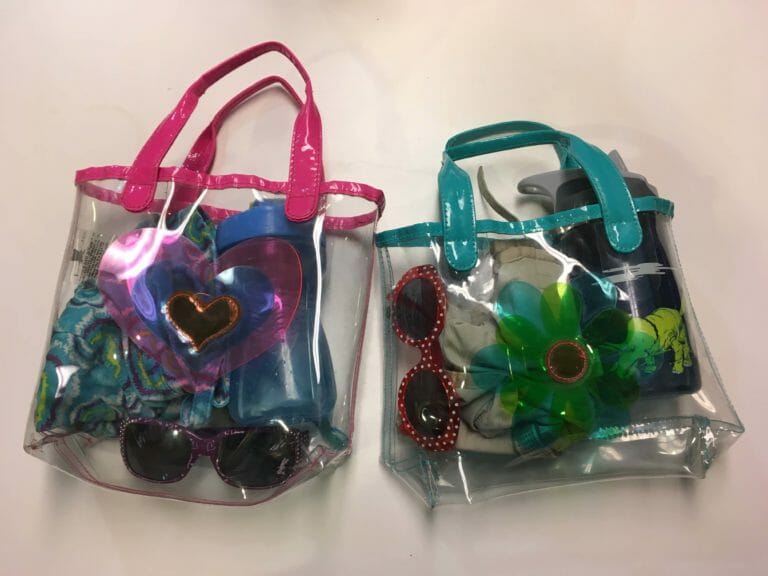 Responsible kids on vacation
Is there a small set of things that your kiddos don't need at home but use every day on vacation? Put THEM in charge of handling that little-pile-of-stuff wherever you go:
A final caveat
Teaching your kids to be responsible for their own stuff while they travel isn't instantaneous. Just like any learning process, it takes practice, and you'll need to silently check up on them while they learn. Translation: it's ultimately up to you to make sure that carry-on makes it onto and off of each plane.
But the more you turn over responsibility to them, the more you can help them build habits that will last a lifetime. Yes, each kid having her own suitcase means one more bag to manage through airport security. But before you even leave home, figure out with your kids how many bags each person is supposed to have. Then have them count with you as you go through security to make sure that EACH family member collects the right number on the other side.
Are you and your kiddos traveling this holiday season? If so, what are your favorite travel tips for cultivating responsible kids on the road? Let us know in the comments!

NOTE: This site contains affiliate links. I may earn a small commission from any purchases made through affiliate links, at no additional cost to you. For more information, please read the full disclosure/privacy policy.