Counting the days to Christmas yet? With Christmas Eve three months from today, it's never too early to start planning your Christmas shopping strategy. With that in mind, here are some clues on what gift ideas are going to be hot this Christmas.
This forecast of 2018's trendiest toys will give you a jump-start on what your kids will be begging for in a few months, so you can plan ahead and watch for the best deals. Happy deal-hunting!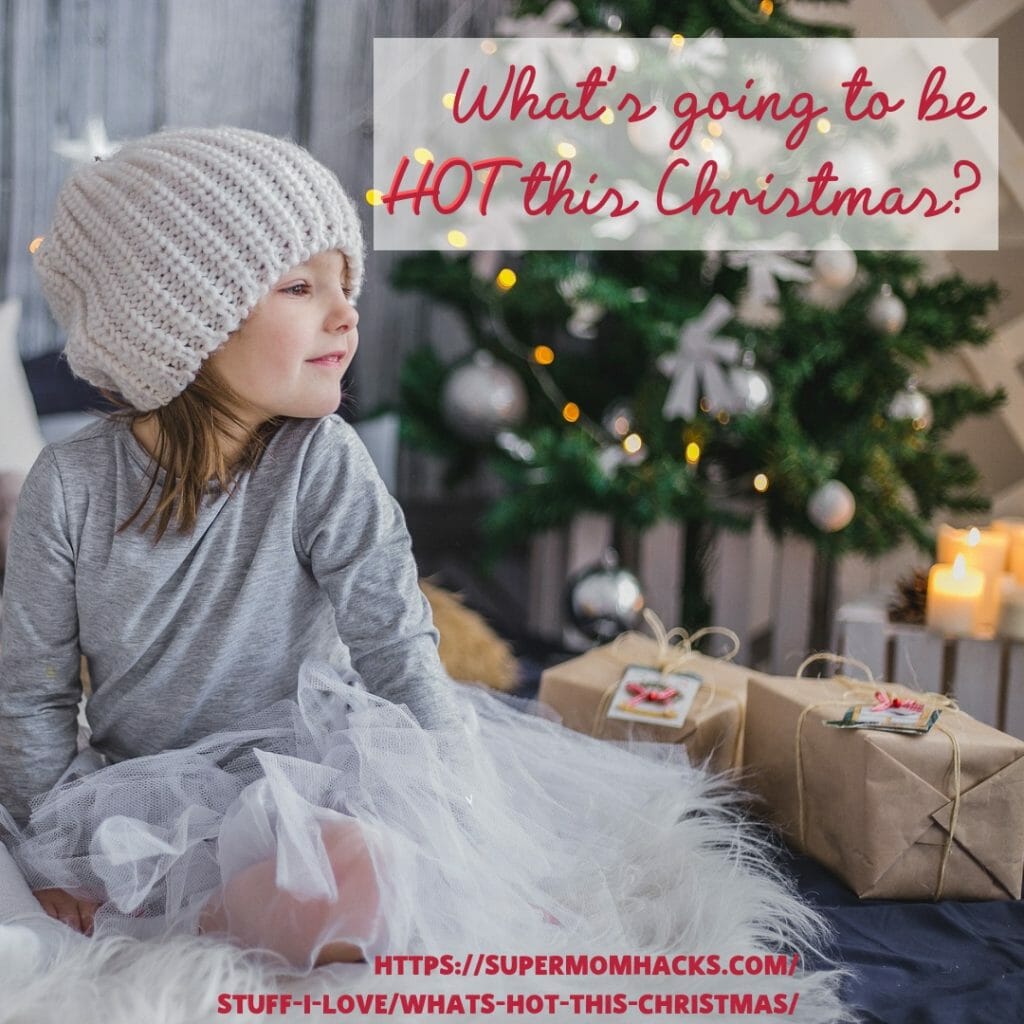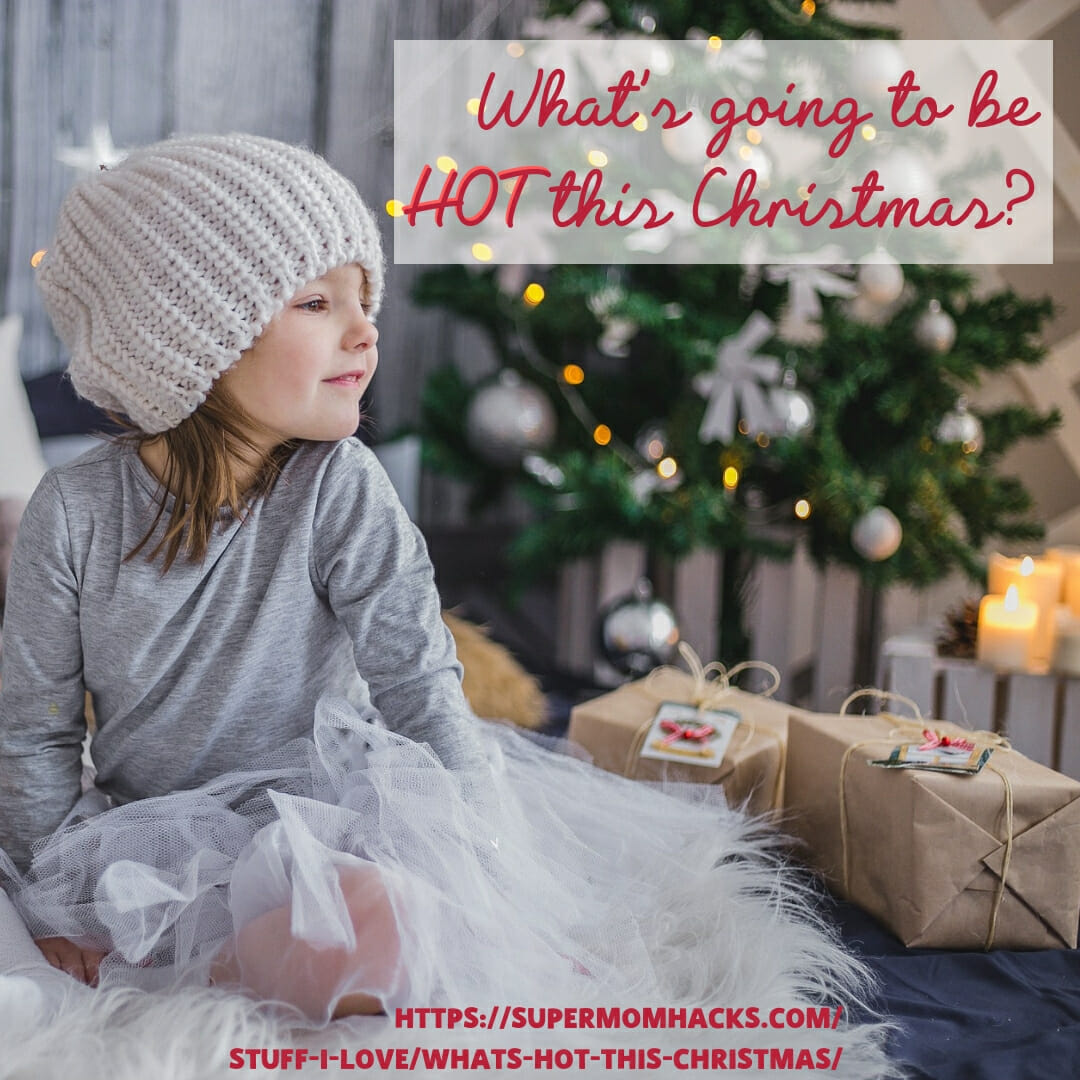 This is a collaboration post. However, please know I stand behind everything written here, and only include links to products/services/resources I'm willing to recommend personally.
What's Going To Be Hot This Christmas?
Hoverboards
Do you remember back in the 1980s when the Back to the Future films crashed into movie theaters? Well, ever since then, children have dreamed of having their very own hoverboards so that they could whizz around their house just like Marty McFly whizzed around on his in the movies.
And the good news is, these gadgets have moved way beyond their initial safety hiccups, so 2018's models are by far the safest yet. If you check the items from gizmo4sale.com, you'll see that you can now buy some very fancy hoverboards that are sure to wow your kiddos on Christmas morning. Hoverboards are set to be one of the biggest presents this Christmas, so make sure your kids don't go without!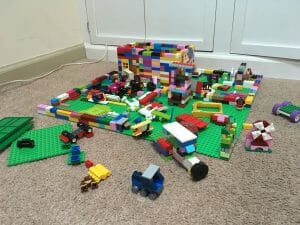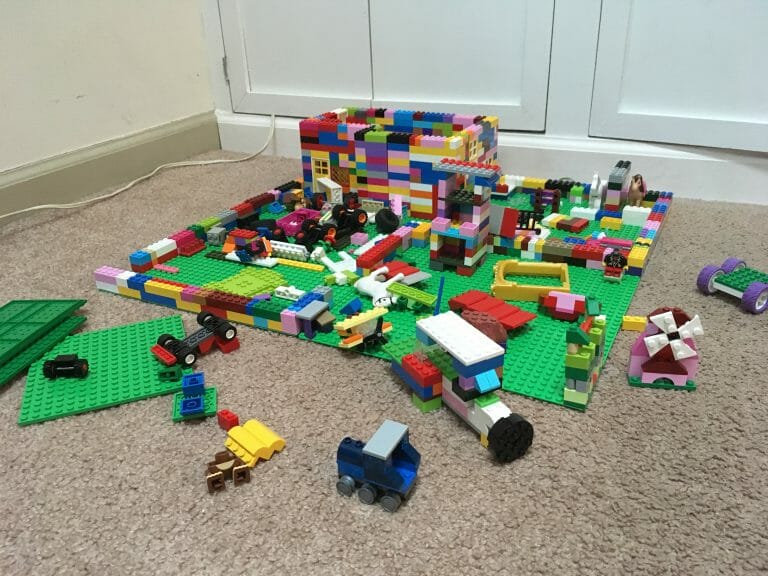 Harry Potter Legos
If your kids are old enough to enjoy the Harry Potter books, then you already know that anything Harry Potter-themed is a guaranteed hit. My girls just started reading the books in August, and we spent yesterday afternoon watching the fourth Harry Potter film. After which, they took turns "flying" around the house on an (electric) broom!
Well, if your children are (like mine) obsessed with both Legos AND Harry Potter, I can tell you right now what will top their list this Christmas: Harry Potter-themed Lego sets. Take a look at lego.com and check out the different sets that are available. One of the best out there has to be the Hogwarts set. Make sure they open it last, though, because they're going to want to spend the rest of Christmas day trying to assemble the entire Hogwarts School of Witchcraft and Wizardry out of Lego bricks. Once they've completed it, they'll be able to display it somewhere where everyone can admire their handiwork.
Fortnite Monopoly
If you have a young gamer at home, you're well aware of the hottest new game of this past year, Fortnite. Even if your kids aren't obsessed with video games, you've probably heard about this computer game sensation if your littles are teens or tweens. (I confess I hadn't, but then again, our girls don't watch TV and use tech primarily for school.) The game follows a battle royale format that encourages collaboration among players, and the goal is to become the last one standing.
Well, now your kiddos can take their love of Fortnite off the screen and into a format that the whole family can enjoy offline. Monopoly have just released a Fortnite version of their famous board game! The whole family will be able to sit around and play a classic game, while the kids try and educate you about all things Fortnite. If you're lucky, they may even teach you the iconic Fortnite dance!

Playmobil
Lego and Monopoly are always classic Christmas gifts that cover a wide age spectrum. But if your littles are too young for games like Monopoly or the tiny pieces of Lego sets, there's no better time than Christmas to introduce them to the world of Playmobil.
Playmobil sets have sturdy play pieces are well-crafted and perfect for open-ended imaginative play. And their line for younger players, Playmobil 1-2-3, is perfect for younger children, because the small figures are big enough for young children to play with safely. The girls had several sets when they were younger, and they STILL want to play with them whenever they spot them in the basement – especially the Playmobil Ark, which was their all-time favorite by far. The figures can be used with any play set, not just the ones they came with; you could even start to create a Playmobil town for your children!

Chow Crown Game
Lots of families like to buy a family game as a large family present, to keep everyone entertained between Christmas and New Year's. Well, if you're looking for the biggest family game of 2018, it looks as if Chow Crown Game will be the winner for what's hot this Christmas.
Save this silly family game for snack time, and get your munchies ready. Whoever's turn it is needs to wear a hat that plays music. While the melody is playing, the wearer needs to try and eat all the different food that is hanging from plastic forks suspended from the crown. You can add any kind of small snacks to the attachments, such as pieces of fruit or candies. Then get ready to laugh your head off while you watch each player try to eat the food from the flying forks!

Calico Critters/Sylvanian Families
The Sylvanian Family toys (sold in the US as Calico Critters) have been super popular over the past few decades. When you look at them, it's easy to see why. You can buy Sylvanian Family sets which often come in the form of a small playhouse. These sets also come with a small animal family that kids can play with in the toy house.
Just like Playmobil sets, kids love playing make-believe games with the animal families that make up the Calico Critters/Sylvanian Family lines. They really are so cute that it's hard not to fall in love with them!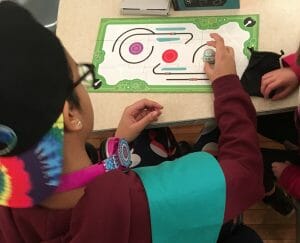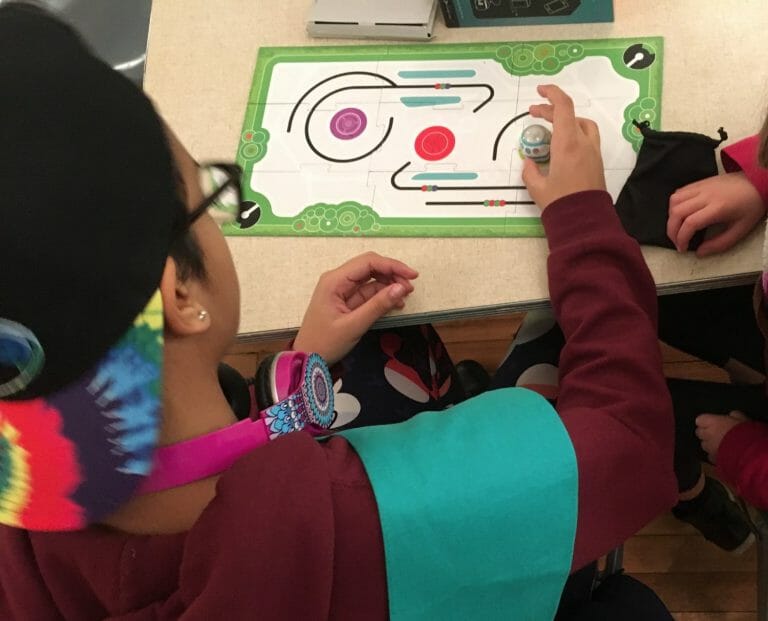 Coding Robots
It's hard to deny that teaching our kids the basics in the 21st century is a whole different ballgame from decades before. Take, for instance, the ways that technology has infiltrated every aspect of our daily lives since the start of the new millennium. Kids need to be tech-savvy beyond just figuring out how to swipe on iOS or Android devices. One of these new skills that children need to grasp from an early age is coding.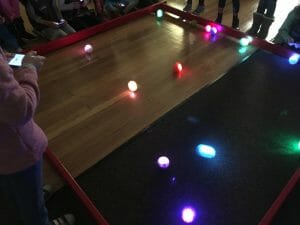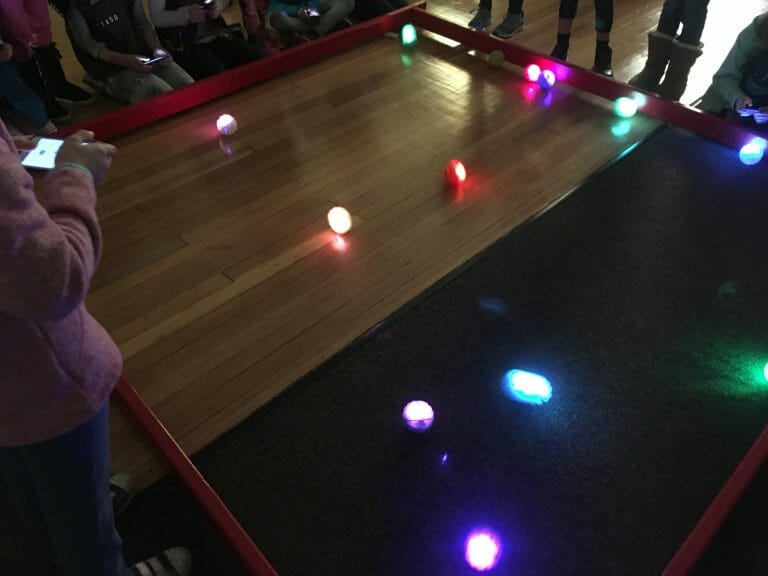 There are now lots of games that can help them learn this skill in a fun way; Robot Turtles is my girls' fave in this category. Or you can sign them up for a kids' coding club, which Kimmie did last school year. But the most fun way I've seen to learn coding is through some very cool coding robots, such as the Ozobot Evo and the Sphero SPRK+. Kids need to enter in different coding instructions to get their robots to move around and carry out simple tasks. The girls got to play with both of these coding toys at a Girl Scout STEM event last year, and the entire troop LOVED trying to keep from crashing into their friends' robots!
No question about it, the toys that will be hot this Christmas season are going to be big hits with kids of all ages. Which of these will be on YOUR kids' wish list? Let us know in the comments!
If you enjoyed this post on what's going to be hot this Christmas, why not share it with others by pinning this image?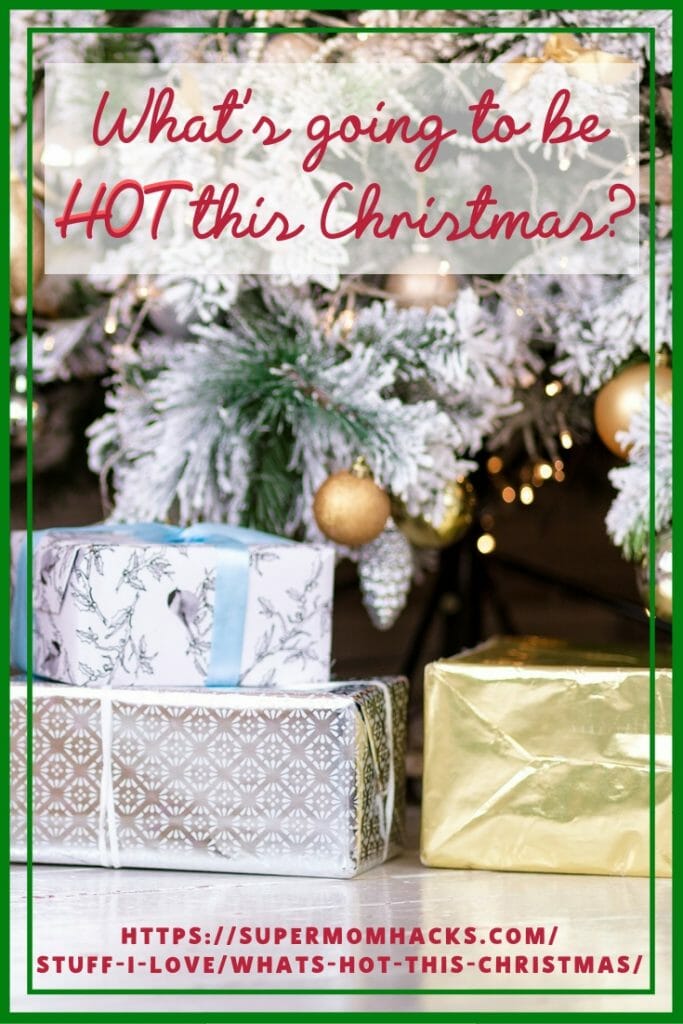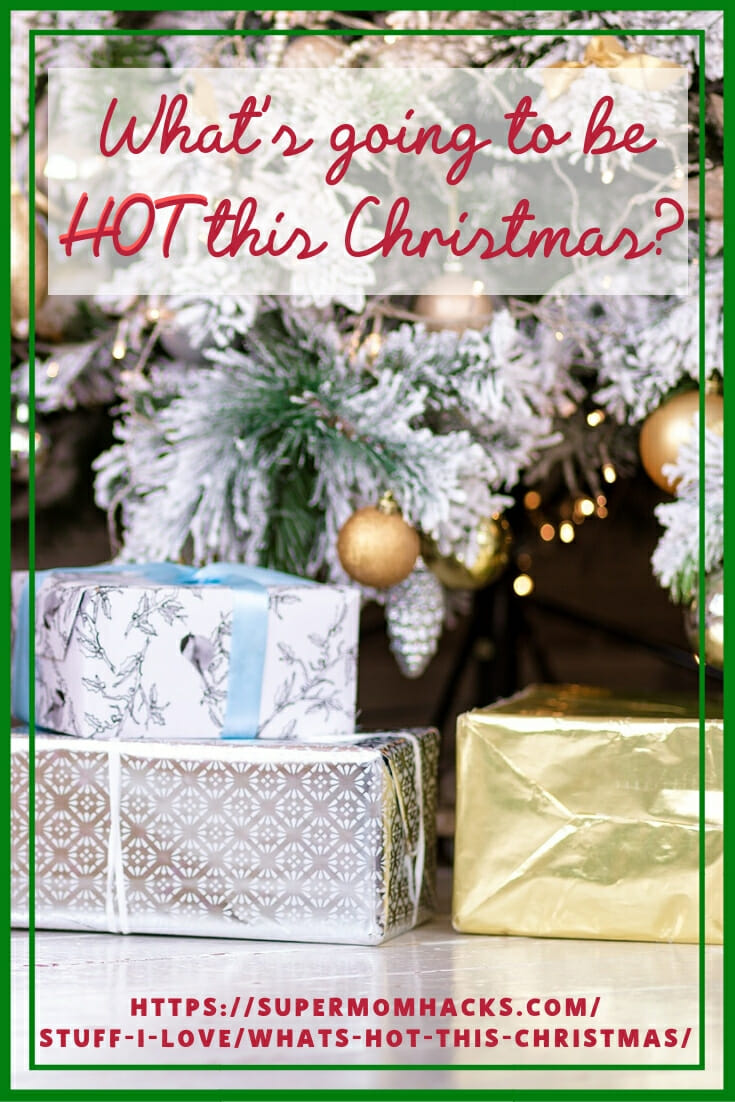 NOTE: This site contains affiliate links. I may earn a small commission from any purchases made through affiliate links, at no additional cost to you. For more information, please read the full disclosure/privacy policy.